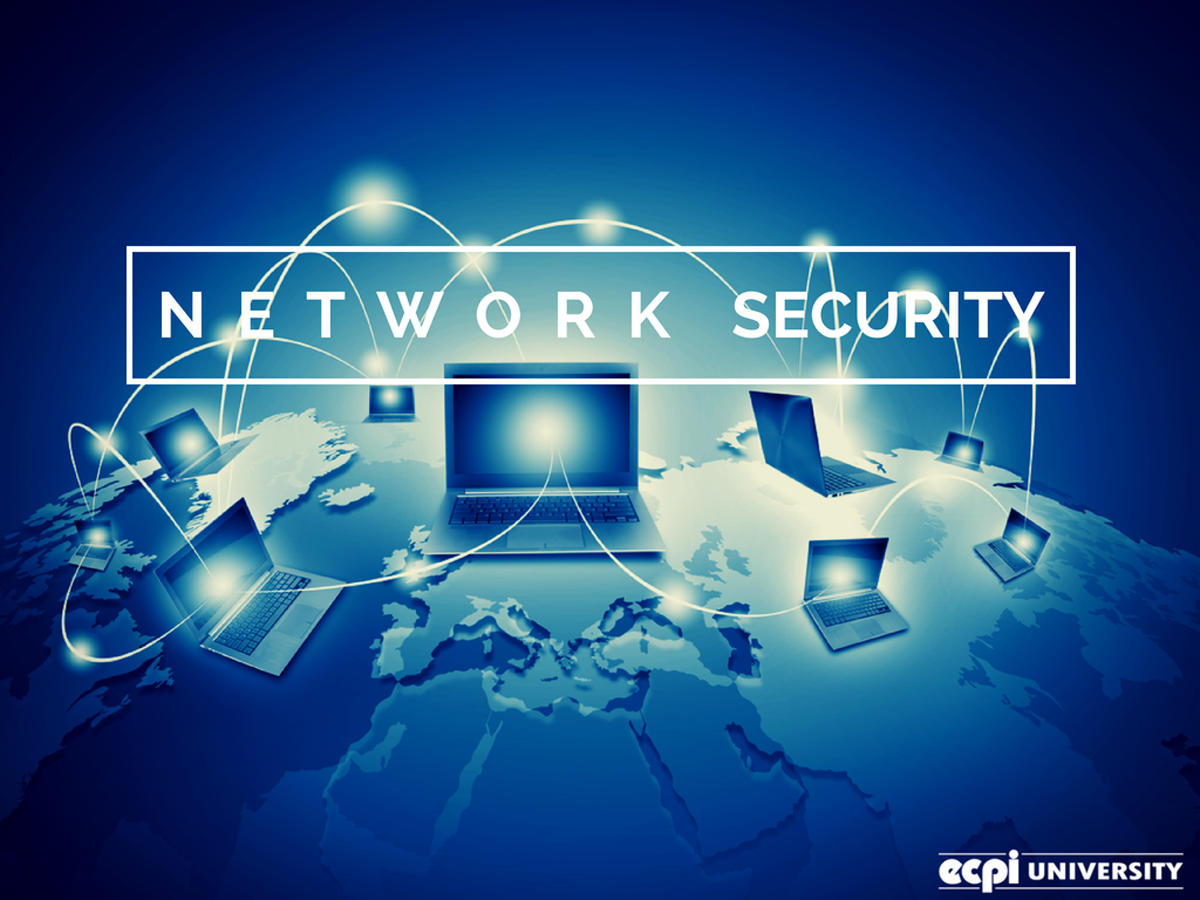 A quick look around the home and office is all it takes to see the rapid growth of technology and its incorporation into almost every facet of our lives. From Smartphones with the power of yesteryear's power-hungry desktop computers; to the Tablet revolution that has all but replaced briefcases in the workplace, any expertise having to do with computers are in high-demand – and it's a trend that's projected to grow significantly.
However, the transition to a digital world brings with it almost as many potential pitfalls as it does benefits. Case and point: the major data breach experienced by superstore Target in 2013. Hackers abound who steal financial data, core business ideas, employee information, medical records and anything else stored in a digital medium. Essentially, there are many threats outside the "castle" walls – and the network security professional is the modern day "knight."
What does a Network Security Professional Do?
Network security encompasses a suite of positions that are tailor-made for those who love attention to detail, software, and coming up with innovative solutions to protect their work environment from malicious hacker attacks and breaches in security. With many workplaces adopting the Bring Your Own Device (BYOD) policy in the office, the security professional will be tasked with ensuring that these devices are compatible with the network, and that employees are 100% mindful of the established rules to minimize network breaches. Specifically, they are charged with:
Keeping up with industry-related changes and updates in security protocols
Network Administration
Technical Support and Help Desks
Network Infrastructure Support Areas in Routing, Server Management, and Switching
Network Applications Supervision/Management
Network Planning & Implementation
Within most companies, the most senior position is the network security engineer. They are responsible for the entire network architecture of the business and monitor the environment to secure said infrastructure against both existing threats, and those they can anticipate. For example, when Target went down, many other top companies like eBay and Walmart sent out messages reassuring customers that their data was safe. This happens because the security specialists have analyzed, and then erected robust defenses against whatever virus or hacking method was used successfully against their competitor.
How Much do Network Security Professionals Make?
The network security professional is currently one of the most sought-after professions by businesses today and in the foreseeable future. In fact, major multinational networking corporation Cisco Systems did a study showing a shortage of a million security professionals in 2014, and the Bureau of Labor Statistics concurs with the projected shortage of capable analysts. Because of the rapid evolution of technology, this deficit has created highly-favorable work conditions for network security professionals – highlighted by a median pay of $86,170.00 per year in 2012, according to the Bureau or Labor Statistics (BLS).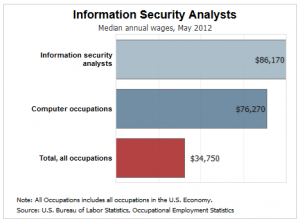 What is the Career Outlook for Network Security Professionals?
In addition, the Bureau of Labor Statistics also projects the job outlook will remain very positive through the year 2022, with a expected growth of 37% by the year 2022.
If this field interests you, ECPI University is just the place for a committed, technology-oriented person to get started in this career field. Interactive learning and hands-on instruction can have students finishing up their degrees in 2.5 years and associate's degrees in just 1.5 years. It could be the Best Decision You Ever Made!
DISCLAIMER – ECPI University makes no claim, warranty or guarantee as to actual employability or earning potential to current, past or future students or graduates of any educational program we offer. The ECPI University website is published for informational purposes only. Every effort is made to ensure the accuracy of information contained on the ECPI.edu domain; however, no warranty of accuracy is made. No contractual rights, either expressed or implied, are created by its content.
Gainful Employment Information
For more information about ECPI University or any of our programs click here: http://www.ecpi.edu/ or http://ow.ly/Ca1ya.