Online College Classes: Are they Worth It For Me?
You've undoubtedly heard a lot about online college classes. You might have read some article about them, seen ads for online colleges, or you might even know someone who is attending an online college program. You might wonder, is it really worth it to go to school online?

Are Online Classes Worth the Same as In-Person Classes?
It's a common misconception that online classes don't carry the same weight as a class taken in a traditional classroom. The internet seems like an untrustworthy place, so online classes must be as well, right? This idea couldn't be more wrong.
The perception of online education has been changing as the internet becomes more and more integrated into our daily lives. Guidelines are now more stringent to ensure that the degrees being awarded are properly accredited and monitored. Employers, traditional colleges and universities, and all those who matter are starting to sit up and take notice of the convenience and availability of online degrees.
If you're worried that an employer might look at your online degree and decide it's not good enough, don't let this worry make any decisions for you. While not all employers view online degrees the same way, this usually won't be the deciding factor on whether or not you're going to get hired. In fact, some employers respect the diligence and discipline it took to earn a degree online.
What are the Benefits of Online Education?
Online classes might sound more difficult than a traditional college experience at first glance. You have to be a self-starter, you have to turn in all of your assignments online, and you have to stick with the program. But the benefits of online classes can be fantastic for those looking to earn their education on their terms.
First, you can study from anywhere. This is perfect for working adults, those with families, or any other obligations. When you can check your grades on your phone and take an exam in a coffee shop, you're not tied down to a classroom or a set schedule.
You also have the benefit of being able to study whatever you want from wherever you are. You don't have to give up a small town life to study at a big city college. Your education comes to you and allows you to stay where you're comfortable and study whatever subject you like.
Is Online Education Right for Me?
This is something you'll have to decide for yourself. While online education has many benefits, it can be difficult to keep yourself focused and on task when there is no professor standing over you or classmates waiting on you to complete your part of the assignment. You have to be disciplined to complete the program, and, as with any degree program, you have to be motivated to earn a degree that is at times going to be difficult and stressful.
With that said, online education can help alleviate some of the stressors of higher education with no commute to school, no set times and dates for class, and availability as close as your smartphone. It's important to be honest with yourself about the time you have to dedicate to earning a degree, the time it will take out of your daily schedule, and your motivation for earning this degree. Remember, if you enter into any degree program with poorly defined reasons, you're not likely to make it through when the going gets tough.
Interview Yourself About Your Educational Needs
Ask yourself the following questions and think carefully about your answers.
Do I have the time needed to study online?
Do I have reliable technology to ensure I can get online and do my homework?
Are there any upcoming events or happenings that might pose a problem to my school schedule?
Am I prepared to continue working hard when school gets tough?
What will I do with this degree?
Will this educational course take me to where I want to go?
Your unique answers can help you decide if earning a degree, and earning it online, is the right step for you.
Are you interested in online education? If you want to study business, criminal justice, technology, or more, ECPI University offers 100% online degree options in these fields. To learn more, connect with a knowledgeable admissions advisor today.
It could be the Best Decision You Ever Make!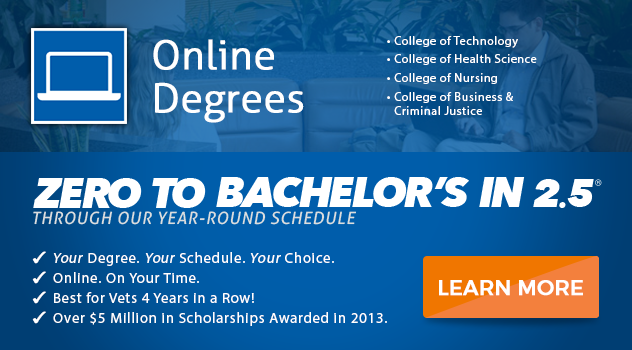 DISCLAIMER – ECPI University makes no claim, warranty, or guarantee as to actual employability or earning potential to current, past or future students or graduates of any educational program we offer. The ECPI University website is published for informational purposes only. Every effort is made to ensure the accuracy of information contained on the ECPI.edu domain; however, no warranty of accuracy is made. No contractual rights, either expressed or implied, are created by its content.
For more information about ECPI University or any of our programs click here: http://www.ecpi.edu/ or http://ow.ly/Ca1ya.