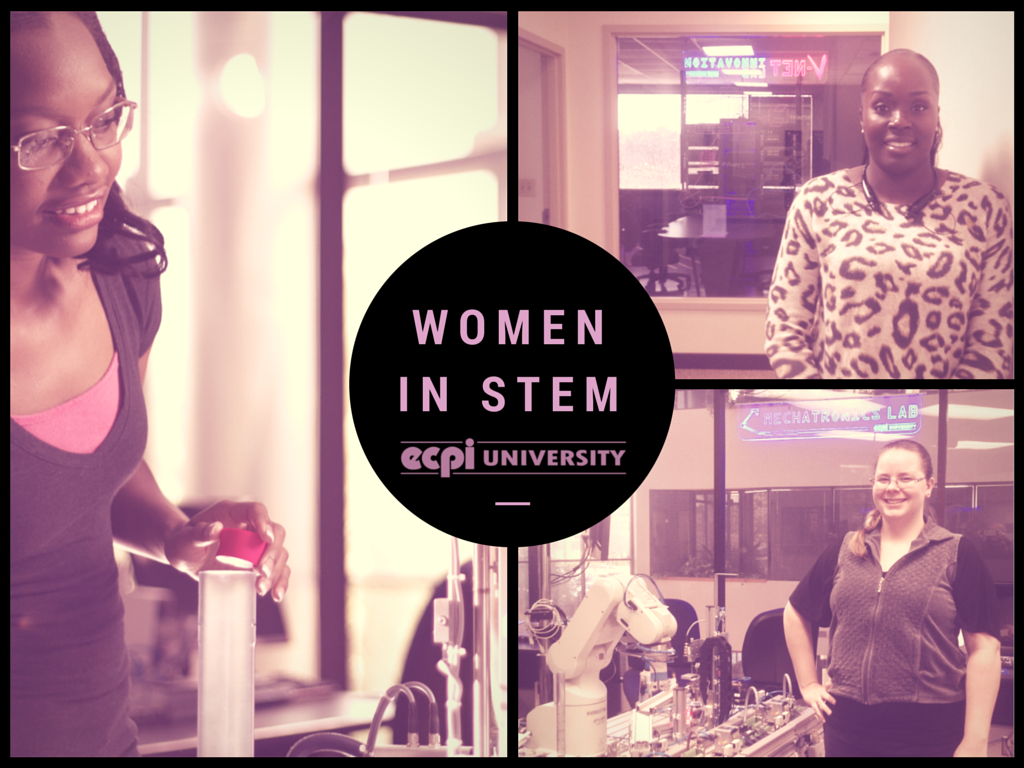 STEMinist may sound like a funny name, but it has a very serious and important meaning. STEMinists are women who work in Science, Technology, Engineering, and Math (STEM). More importantly, they advocate for women in STEM fields, encouraging them to pursue these types of careers.
Currently, the numbers are not very encouraging. Only a quarter of college professors are women. Only twelve percent of biotechnology and pharmaceutical CEOs are women, and only four percent of healthcare CEOs are women. Most experts agree that there are two primary ways to improve these numbers: introduce STEM subjects to girls at a young age and provide female role models. That's exactly what Ann Hoang is trying to do. She's the creator of the website, STEMINIST.com. A software developer in Portland, Oregon, she profiles women in STEM with the mission of:
Increasing the visibility of women in STEM
Encouraging younger women and girls to pursue careers in STEM
Promoting and elevating the perspective of women in these traditionally underrepresented fields
Capturing a social media snapshot of what's trending for women in STEM
Hoang introduces her web visitors to people like Linda Ratliff. She's a CNC (computer numeric controlled) machinist. She grew up in a family filled with men working in STEM fields. Still, her first degree was in art. Not feeling completely fulfilled and fascinated by the work her father and brothers were doing, she went back to school. Her advice to women considering STEM careers: "do what you want, be who you are, and don't let anyone tell you can't do something because you're a girl. If you want to be a scientist, be a scientist. If you want to be a machinist, be a machinist. You don't have to give up who you are to pursue a STEM career."
Then there's Barbara Res. She's a professional engineer who was in charge of building Trump Tower in New York. Even though she had the highest math grades in her high school, she entered college as a political science major. Fortunately, some of her male friends encouraged her to consider engineering. As a college student and young professional, she had no female role models to look up to. Now, she's the role model. Her advice to young women: "Work very hard. Probably you will work harder than the men. I did. But you don't have to, just do your best. Find other women to work with and befriend, even if they are competition. Find a mentor and look for younger women you can help."
"I love mechatronics. I love the diversity of the field itself, it's the bridge between Electronics Engineering and Mechanical Engineering. As someone who likes to work with their brain and gets bored easily this is perfect and the diversity truly appeals to me...To women who want to get into this field, don't be scared to be a woman in this industry! You know just as much as the men do!" - Marina Hockenberry, ECPI University Mechatronics Student
Interested in breaking into a STEM career field? ECPI University variety of STEM related degree programs in cloud computing, mechatronics, engineering technology, software development and more! For more information, visit our website today! It could be the Best Decision You Ever Make!

DISCLAIMER – ECPI University makes no claim, warranty or guarantee as to actual employability or earning potential to current, past or future students or graduates of any educational program we offer. The ECPI University website is published for informational purposes only. Every effort is made to ensure the accuracy of information contained on the ECPI.edu domain; however, no warranty of accuracy is made. No contractual rights, either expressed or implied, are created by its content.

Bachelor of Science in Computer and Information Science

For more information about ECPI University or any of our programs click here: http://www.ecpi.edu/ or http://ow.ly/Ca1ya.