Overcoming Your Nervousness about Starting College Online as an Adult
Making the decision to pursue an education isn't easy at any age. Whether you are 19 or 90, it is perfectly normal to be a bit anxious about the endeavor. Deciding to go back to school raises many questions.
How will you juggle family responsibilities? How will you pay for your education? How will you maintain a balance between work, family, and education? Am I too old to go back? These questions are among the most common causes of nervousness for students.
 Being nervous is not a bad thing. You realize you're undertaking a huge task and that makes you feel a little unease. But the good news is that when there is a will, there's a way. Don't let your initial feelings hold you back from achieving your goals!

Answers are a Way to Help Cope with Nervousness
The sooner you address and answer your questions, the less nervousness you will probably experience. From the moment you make the decision to return to school, to the moment you receive the diploma, make a commitment to yourself that you won't let anything stand in your way of achieving your goals. To help you get started, the following are answers to some of the questions that are likely to be on your mind.
Wondering how to juggle family responsibilities? Developing a support network of family and friends can help significantly in this regard. Talk with your spouse, partner, parents, and friends about your program and the things you will need help with. Building a support network can help you manage everything from housework to childcare.
Concerned about balancing work with school? Talk with your boss and let your employer know that you are returning to school. This will help them shift your work within the company so that you can focus on your studies. If your field of study aligns with the work you currently perform, your employer will be even more eager to do this, as your education will provide a long-term benefit to your company.
Not sure you have the time to study? You would be surprised how much extra time you can find in the day if you make minor adjustments to your schedule. Yes, this might mean studying in the breakroom at work or waking up an hour earlier. Where you have the will to succeed, you will find the time to study and attend your classes.
Think you are too old to go back to school? Non-traditional students are typically 25 years or older. Most have significant professional and personal experience that they bring to the table. When it comes to education, your age is an advantage and shouldn't be a source of nervousness.
Your experience gives you the ability to connect source material to what your work and life experience have taught you. For your peers in the program, this makes you an invaluable resource whom they can learn from. That just might make you the most popular person in your class by the end of the semester.
Dealing with Doubt
Earning an education is hard work. Along the way, you are going to encounter a wide range of subject material. There will be lessons you breeze through and lessons that will leave you scrambling for answers. These lessons can raise doubts in your mind about your ability to complete the program.
The most effective way to deal with doubt is to maintain a positive outlook. Focusing on the outcome you want to achieve, rather than the obstacles in your way will go a long way towards keeping doubts away.
Are you a non-traditional student looking to earn to your degree? If you want to study business, technology, criminal justice, or more, consider ECPI University for the education you want. With accelerated schedules and year-round classes, you could earn your degree sooner and start looking for work in your field faster. Connect with a friendly admissions advisor today to learn more.
It could be the Best Decision You Ever Make!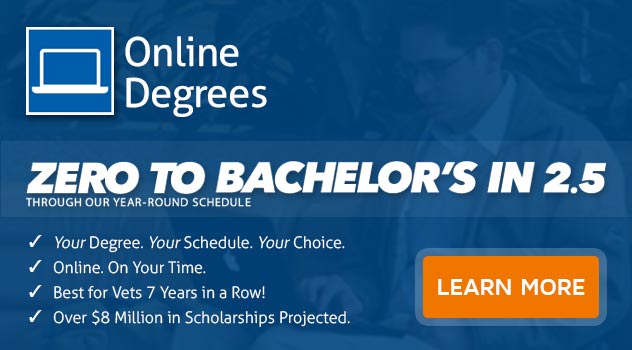 DISCLAIMER – ECPI University makes no claim, warranty, or guarantee as to actual employability or earning potential to current, past or future students or graduates of any educational program we offer. The ECPI University website is published for informational purposes only. Every effort is made to ensure the accuracy of information contained on the ECPI.edu domain; however, no warranty of accuracy is made. No contractual rights, either expressed or implied, are created by its content.
For more information about ECPI University or any of our programs click here: http://www.ecpi.edu/ or http://ow.ly/Ca1ya.