Physical Therapist Assistant Jobs: Where Could I Work as a PTA?
If you have always desired a job that focuses on helping people, there are many options out there that you might consider in the booming healthcare sector. One career you can get started in relatively soon is that of the physical therapist assistant (PTA). This career will give you the opportunity to earn a healthy average salary and to do what you makes you feel most fulfilled, assist others.
A physical therapist restores, promotes, and maintains the physical health of their patients. PTAs also help their patients cope with pain that is caused by injuries or chronic conditions. These roles might be totally new to you. However, it could be the exact thing you are looking for. The basic skills that are needed to become a physical therapist assistant are:

A desire for helping others
The pledge to rehabilitate
Assist in retaining and developing a patient's health as best possible
Where do PTAs primarily work?
Most physical therapist assistants work full time. They are always on their feet and moving up and down as they set up equipment and help treat patients. They also often lift and move their patients. A Physical Therapist Assistant may work in the following settings:
Offices of physicians, occupational therapists, and audiologists.
Nursing and residential care facilities (Skilled Nursing Facilities)
State, local and private hospitals
Sports facilities and fitness centers
Schools
Home health care services
Physical therapist assistants (PTAs) work under the full surveillance of a physical therapist.
What does the job of a Physical Therapist Assistant Entail?
Becoming a successful physical therapist includes honoring a series of several other attributes, which can be applied to a variety of patient situations. Some of the duties of a physical therapist assistant include:
Observation
Physical therapist assistants spend much time of their day wisely observing their patients. They record notes about each patient's development carefully so they can work together with the Physical Therapist to know the subsequent steps in the patient's recovery journey.
Prosthetics
Apart from people with sports injuries, amputees are another group of people that mainly rely on physical therapist assistants. PTAs play a major role in rehabilitating amputees while also teaching them how to utilize their prosthetic devices. To amputees, these devices give them a chance at functioning differently. They need careful rehabilitation and exercise strategies to assist them to reach their maximum output.
Therapeutic massage
Physical therapist assistants work under the supervision of a physical therapist to offer direct care to patients using massage therapy and other special activities like gait. This massage technique relieves pain, increases blood flow, and decreases muscle tension. All of these areas are a critical part of the healing process.
Physical therapist assistants also prevent the beginning, indications and the development of injuries, practical limitations and any other disabilities that might come because of a disease, disorders, and injuries.
PTAs also help the physical therapist in treating people of all ages, from newborns to the very oldest who are suffering from health conditions that might have consequences on their abilities to move and do functional activities in their daily lives.
What skills do PTAs need to be successful in their chosen career?
PTAs play a major role in helping patients gain their flexibility and maintaining the general fitness and health. Therapists need to maintain a specific conduct and should have several qualities to succeed in their field.
Physical ability
This profession calls for a demanding amount of strengths and agility. A PTA may have to move from one place to another and also push, lift, pull, and guide their patients. To help patients who are challenged in these areas, PTAs will need coordination and balance.
Lifelong learner
Physical therapy techniques and science keeps on changing every day. Having robust reading and comprehension skills help one be successful in this field, this ensures your competence to pick up new information that can be very helpful to your patients.
Observation and listening skills
Most of the work entails observation and listening. One needs resilient observation skills to determine where the body is not functioning and focus on how to improve it. PTAs are also required to have good listening skills. They have the responsibility to listen to their patients before the diagnosis and treatment. This skill is vital in making sure that all the needs of the patients are being met.
Do you think you have what it takes to be a PTA? If you want to earn an Associate of Applied Science Degree in Physical Therapist Assisting, consider ECPI University for the education you'll need to make a difference. For more information, connect with a friendly admissions advisor today.
It could be the Best Decision You Ever Make!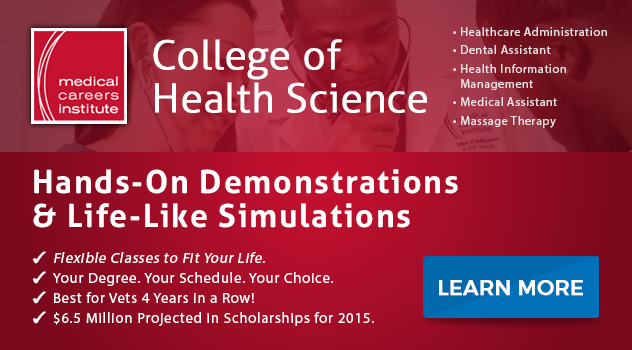 DISCLAIMER – ECPI University makes no claim, warranty, or guarantee as to actual employability or earning potential to current, past or future students or graduates of any educational program we offer. The ECPI University website is published for informational purposes only. Every effort is made to ensure the accuracy of information contained on the ECPI.edu domain; however, no warranty of accuracy is made. No contractual rights, either expressed or implied, are created by its content.
Gainful Employment Information – Physical Therapy Assisting - Associate's
For more information about ECPI University or any of our programs click here: http://www.ecpi.edu/ or http://ow.ly/Ca1ya.