Police Analyst Training: Do I Need a Degree to be a Police Analyst?
Does police work fascinate you, but you know you're not attracted to the role of patrol officer? Fortunately, other jobs in crime solving and ensuring public safety offer different challenges than those faced by police officers. Among them is police analyst.
As the popularity of forensic and police investigation TV shows continues, many people are being drawn to this field as a career. While some forensic roles, such as anthropologist, psychologist, or pathologist require advanced degrees, many jobs require less training, such as a police analyst. Generally preparation involves earning a bachelor's degree in criminal justice, or a related field, although not all employers make a degree a strict requirement.

What Do Police Analysts Do?
Police analysts compile and interpret data from crime reports. They use the data to discover trends in geographical areas, so that law enforcement agencies can focus on solving crimes or applying different crime prevention techniques as needed.
In general, a police or crime analyst is likely to work for medium to large law enforcement agencies. Smaller agencies usually don't have the budget to hire a crime analyst, and often must train police officers to do this work.
These days, crime analysts rely on computer software for compiling information they glean from police reports. The data helps the analyst create recommendations for response to criminal activity. The analyst helps the agencies pinpoint what areas need more attention. Data also help police identify serial offenders and their methods.
What Else Might they be Responsible For?
Another important role for police analysts is helping administrators determine what training and equipment are needed for the department so they can develop appropriate budgets.
Additionally, police analysts have been leaders in helping to develop criminal justice innovations such as Intelligence-Led Policing, Problem-Oriented Policing, and COMPSTAT. COMPSTAT, which is named after New York City Police Department's accountability process, combines different management and organizational tools for police departments and has been adapted by departments nationwide.
Training to Be a Police Analyst
Regardless of what job title you apply for, you will need training. As mentioned above, the job may not strictly require a college degree, but formal education, particularly in criminal justice, is an asset for succeeding in this type of work.
Before you enroll in a college program in criminal justice or a related field, however, think carefully about your skills and abilities. Are a good communicator? Are your critical thinking skills well honed? These attributes are definite assets in this field, so if you feel your abilities are somewhat lacking, enrolling in a college program could be your opportunity to develop what you're lacking.
Earning a college degree will also give you a broader perspective in the criminal investigation and analysis field. With former professionals in the field to guide you, you'll benefit from their many years of experience.
What Kind of Education Do I Need?
If you decide to enroll in a college program, you will probably want to aim for a bachelor's degree in criminal justice, criminology, or psychology. Look for a program that integrates theories and skills from numerous disciplines, including criminology, digital forensics, fraud examination, terrorism, investigations, crime analysis, and victimology. The objective of the program should be to develop the student into a well-rounded criminal justice professional.
Your program should also offer theory linked to practical application so that there is an easily grasped connection between what you learn in the classroom and what takes place in your work site. Some of the learning experiences you might look for in your program:
Real-world case analyses
Digital tools
Guided practice exercises
Animated labs, tutorials
Industry certifications
Project-based learning activities
While program offerings will vary from school to school, look for a program with courses in these topics: law enforcement operations, criminal justice ethics, corrections, criminal procedures, criminology, terrorism, crime scene management, research methods, organized crime, criminal justice documentation, and conflict management.
Getting Hired as a Police Analyst
The scenario for being hired in this field will likely go something like this:
Earn a bachelor's degree in criminal justice or some related field (You may also get on-the-job training)
Obtain certification as a police/crime analyst
Apply for jobs in this field
Pass a background check (you should be a U.S. citizen and have no criminal record)
Get an interview
Get hired
Receive more specific training for your job
Are you interested in the world of crime analysis? If you want to earn a Bachelor of Science Degree in Criminal Justice with a Focus in Crime and Intelligence Analysis, ECPI University offers this program at an accelerated rate. For more information, connect with a helpful admissions advisor today.
It could be the Best Decision You Ever Make!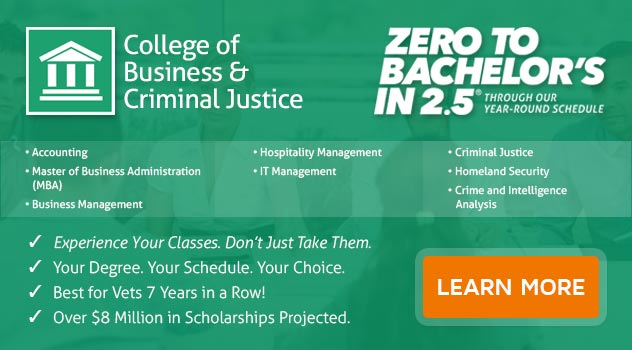 DISCLAIMER – ECPI University makes no claim, warranty, or guarantee as to actual employability or earning potential to current, past or future students or graduates of any educational program we offer. The ECPI University website is published for informational purposes only. Every effort is made to ensure the accuracy of information contained on the ECPI.edu domain; however, no warranty of accuracy is made. No contractual rights, either expressed or implied, are created by its content.
Gainful Employment Information – Crime & Intelligence Analysis - Bachelor's
For more information about ECPI University or any of our programs click here: http://www.ecpi.edu/ or http://ow.ly/Ca1ya.