Potential Interview Questions for a Sonography Position
Diagnostic medical sonography requires a variety of professional qualities, including great interpersonal skills, attention to detail, and excellent hand-eye coordination. The role involves performing echocardiograms, ultrasounds, and sonograms in clinical hospital settings. Physicians work closely with sonographers to evaluate patients, including the unborn.
When it comes to interviews, hospital or human resource managers typically ask questions about your professional experience and technical skills. Specialties are a key aspect in the field, hence the interviewers also focus on your specialized areas. Questions about body parts you specialize in and sonograms you previously performed are quite common.
Here are some questions you might be asked during the interview. Always remember to practice your interviewing skills before the big day. You might seem silly doing it, but practicing your answers to routine questions can help you relax and feel more confident walking into your interview.
Do You Know how to Operate Equipment?
Interviewers are keen to establish your level of familiarity with diagnostic medical equipment used in the vacant position. Some of the questions may focus on your ability to review, interpret, and report sonography test results to physicians. They may request detailed information regarding the type of imaging equipment you have operated or maintained.
In addition to knowing how the equipment works, to qualify for department director or lead sonographer roles, you need three or more years of experience. Management style questions are common when applying for positions that require leadership skills.
Do you have Good Interpersonal skills?
Since sonographers interact with colleagues and patients on a regular basis, it is common for hiring managers to delve into interpersonal skills. The interviewers may be keen to establish your comfort levels when interacting with patients. They expect you to be helpful, patient, and reassuring. In addition, they may probe your communication strengths.
Some questions verify your ability to handle patients with anxiety issues or those who fail to follow simple guidelines. Giving specific examples of how you handled tricky situations in the past is a great way to demonstrate your interpersonal skills. These interview questions are particularly relevant since sonographers regularly give instructions while preparing patients for tests.

Are you able to Create Accurate Reports and Read Important Results?
Your organizational skills also come under intensive review. As a sonographer, you are required to demonstrate great attention to detail. This is particularly important when reporting abnormalities, submitting images, recording procedures, and reviewing pathological findings. Doctors rely on the accuracy of reports to make the right diagnostic decisions.
As such, interviewers may want to know your strategies for ensuring accuracy. To make a good impression, highlight your strengths when it comes to organizational skills and attention to detail. Also, mention your familiarity with relevant software programs that support your information gathering and reporting procedures.
General Questions you Might be Asked in an Interview
Hiring managers often field general questions to determine the suitability of candidates. Your level of preparedness helps impress employers. Here are some common questions you might be asked during the interview, which can apply to a great many fields and specialties.
Ability to Work Under Pressure
Interviewers may ask about how you handle pressure under certain conditions. In response, you should aim to provide real previous work examples relating to the vacant position. Highlight daily challenges you have encountered while executing your duties. Great examples include how you deal with deadlines and emergency situations. However, avoid mentioning examples that entail pressures you unwittingly created.
Why Should we Hire you?
Interviewers field this question to test your self-confidence and reasoning. It provides a good chance to stand out. Make an effort to focus on technical and interpersonal skills that set you apart from other applicants. Responding with generic answers like "I am good at the job" or "I badly need the job" will not work.
Instead, show that you're competent through examples, display your willingness to learn, and above all, work to give the impression that the place of employment would be improved by your presence.
Acing the Interview
Job interviews can be daunting whether you are an entry-level candidate or advancing your career in diagnostic medical sonography. Fortunately, preparing well for the engagement makes it easier to get the job.
Some of the most effective ways to ensure success include:
Research – conducting some basic research prior to the interview provides much-needed insight to give you a competitive advantage. Peruse information about the employer and requirements for the vacant position. Focus on range of patients and sonography services offered by the facility.
Practice – carrying out a rehearsal of the interview gives you a better feel of what to expect and your level of preparedness. Focus on highlighting your individuality by providing specific examples to common questions.
Dress appropriately – it's common to dress business casual for job interviews. Under or overdressing could make the wrong impression on potential employers.
Composure – no matter how nervous you feel, don't let it show. If you can't face the pressure of an interview, you won't be able to handle the demands of a sonography job.
Honesty – avoid the temptation to exaggerate, particularly when faced with tricky questions.
If you're interested in the field of sonography, consider ECPI University for an Associate of Applied Science degree in Diagnostic Medical Sonography. With accelerated courses and a year-round schedule, you could earn your degree in as little 15 months. Contact a friendly admissions advisor today to see if ECPI University is the right fit for you.
It could be the Best Decision You Ever Make!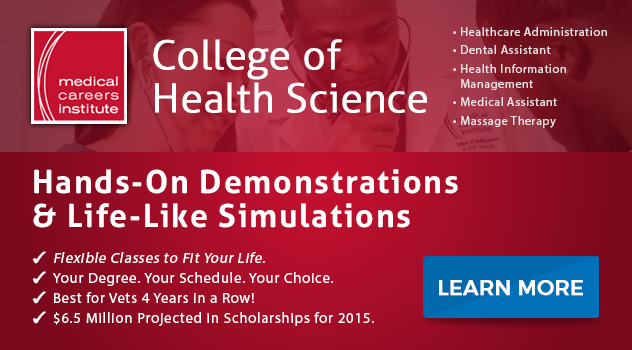 DISCLAIMER – ECPI University makes no claim, warranty, or guarantee as to actual employability or earning potential to current, past or future students or graduates of any educational program we offer. The ECPI University website is published for informational purposes only. Every effort is made to ensure the accuracy of information contained on the ECPI.edu domain; however, no warranty of accuracy is made. No contractual rights, either expressed or implied, are created by its content.
Gainful Employment Information – Sonography - Associates
For more information about ECPI University or any of our programs click here: http://www.ecpi.edu/ or http://ow.ly/Ca1ya.