Practical nursing is in great demand because of the aging population. As more people cannot properly take care of their own basic needs, demand for licensed practical nurses or LPNs will continue to grow. The skills of an LPN can be invaluable to anyone who requires hands-on care, inside and outside a clinic, hospital, or doctor's office.
What is a Practical Nurse?
A licensed practical nurse is a direct provider of patient care. As a general rule, the educational requirements of a practical nurse are short and intensely focused on the general aspects of providing hands-on patient care. To become a practical nurse, you need a diploma and must pass your state's clinical examinations. The hands-on nature of a practical nurse is what gives this profession its name. According to the National Center for Health Workforce Analysis, between 2008 and 2010 there were 690,000 LPNs operating in the United States. Since the need for practical nurses is rising steadily and the training requirements can be short in duration (depending on the school), this is a great way to enter the medical field.
There is High Existing Need for LPNs
According to the Family Caregiver Alliance (FCA), the activities of daily living, or ADLs, can involve everything from basic tasks such as bathing and dressing all the way to toileting. According to the U.S. Senate Special Committee on Aging, as noted by the FCA, practical nurses are among the chief providers of "ground level" care required to achieve patient recuperation. The most recent report issued by the FCA indicates that greater than 12 million Americans require long-term care services [

Click to Tweet This ] .
According to the Bureau of Health Professionals, since the 2000s, the number of practical nurses per capita has grown by roughly 6 percent. Despite being a rapidly growing profession, there are still insufficient numbers of practical nurses to answer the need. The numbers indicate that with all else being equal, each practical nurse has to provide direct care to at least seven patients who may require help with even the most basic of personal tasks.
And the Need for Practical Nurses Continues to Grow
According to the Family Caregiver Alliance, the rate at which individuals must relocate to nursing homes grows dramatically with age with just 1 percent of people between ages 65 and 74 requiring such care; however, that number grows to 13 percent after age 85. As the population ages, expect the number of LPNs to grow as well. In 2012, the U.S Bureau of Labor Statistics reported that the number of practical nursing jobs in the U.S. had grown to 738,400.
How Much Does a Practical Nurse Make?
According to the Bureau of Labor Statistics, the median salary for a practical nurse was $19.97 per hour or $41,540 per year.  In addition, employment of licensed practical and licensed vocational nurses is projected to grow 25 percent from 2012 to 2022 [

Click to Tweet This ], much faster than the average for all occupations.
Round 2 of Nursing School!! #ecpi #mci #lpn pic.twitter.com/GLXi27xLsI

— Tiffany Travis (@tiffanyntravis) April 7, 2015
Become a Practical Nurse and Fill a Growing Need
If you're interested in a career in practical nursing, consider a fast-paced diploma program that allows you to begin working as quickly as possible. At ECPI University's College of Nursing, you can earn your practical nursing diploma in a little as 15 months through the school's year-round program. It could be the Best Decision You Ever Make!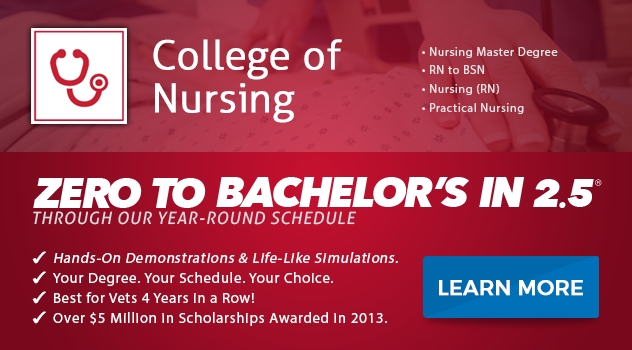 DISCLAIMER – ECPI University makes no claim, warranty or guarantee as to actual employability or earning potential to current, past or future students or graduates of any educational program we offer. The ECPI University website is published for informational purposes only. Every effort is made to ensure the accuracy of information contained on the ECPI.edu domain; however, no warranty of accuracy is made. No contractual rights, either expressed or implied, are created by its content.
Gainful Employment Information
For more information about ECPI University or any of our programs click here: http://www.ecpi.edu/ or http://ow.ly/Ca1ya.