Practical Simulations in Cybersecurity Degree Programs
Practical simulations are an effective way for students to learn by doing.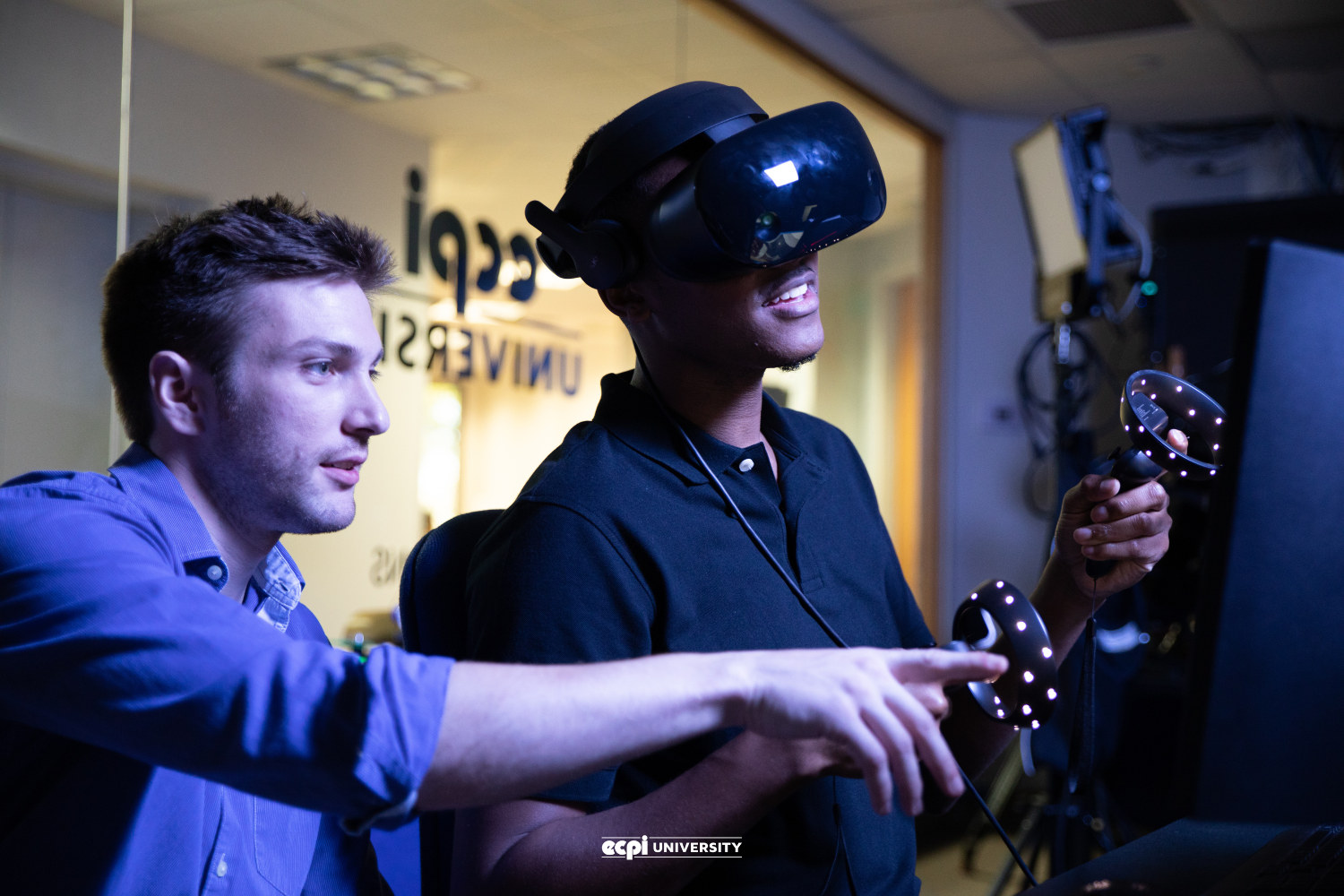 You may have heard of Cybersecurity, and you may be aware that it's important, but you probably don't know much else. While cybersecurity has a reputation for being technical, it is not impossible to learn. As the internet and confidential data grows daily, regular people like you perform cybersecurity measures each day, without even realizing it. If you're interested in this field, you should consider formal education. Earning a bachelor's degree in cybersecurity could provide you with the knowledge and skills necessary to defend against cyber-attacks and secure information systems.
What is Cybersecurity and Why is it Important?
Cybersecurity is a growing and changing field that focuses on protecting computer systems and networks from unauthorized access, theft, damage, and other malicious activities. With the increasing reliance on technology and the internet, cybersecurity has become more important than ever as cyber attacks become more sophisticated and frequent. This makes it ever more crucial that cybersecurity students graduate with practical experience—which could be gained from practical simulations.
Practical simulations are an effective way for students to learn by doing and gain hands-on experience in a safe and controlled environment. It is important to seek out a university that offers practical simulations in their cybersecurity programs to provide a valuable and practical education that prepares you for the real-world challenges you could face in the field.
What Kinds of Simulations are Available for Learning Cybersecurity?
Cybersecurity students should seek universities offering plenty of hands-on labs, practical simulations, competitions, games, workshops, and other immersive learning methods. You could benefit immensely from experiential learning methods such as these, coupled with classroom theory.
Cybersecurity Simulators
Packet Tracer: This cross-platform visual simulation tool is designed by Cisco for routing and switching. It allows students to create network topologies and imitate modern networks. The software also simulates the configuration of Cisco routers and switches using a simulated command line interface.
Xampp for Web/SQL Server: This open source cross-platform web server solution stack package was developed by Apache Friends. It consists mainly of the Apache HTTP Server, MariaDB database, and interpreters for scripts written in the PHP and Perl programming languages.
Mobile Device Emulation/Android Studio: The official integrated development environment for Google's Android operating system. Built on JetBrains' IntelliJ IDEA software, it is available for download on Windows, Mac, and Linux based operating systems.
Amazon SageMaker: This cloud machine-learning platform enables student developers to create, train, and deploy machine-learning models in the cloud as well as on embedded systems and edge devices.
Virtual Systems for Cybersecurity Students
Cybersecurity Lab Activities
Hacking Competitions and Games
Enterprise-Level Routers, Switches, and Firewalls
Hypervisor Network/Server build in the cloud
DNS & DHCP Server for connecting

What Are the Benefits of Practical Simulations and Labs for Learning Cybersecurity?
Learning cybersecurity through practical laboratory exercises and hands-on activities provides several benefits:
First, it allows students to apply the theoretical knowledge they gain in the classroom to real-world scenarios, which could enhance their understanding of cybersecurity concepts and techniques.
Second, it helps students develop critical thinking and problem-solving skills by giving them the opportunity to work through complex cybersecurity challenges on the spot.
Third, it provides valuable experience that could help students stand out and prepare them for a future in cybersecurity.
Finally, hands-on activities can be engaging and fun, which could help students stay motivated and interested in the subject matter.
Overall, practical laboratory exercises and hands-on learning are an effective way to supplement traditional classroom learning and provide students with a comprehensive understanding of the technical field of cybersecurity.
What Skills are Required for a Future in Cybersecurity?
Cybersecurity is a complex field with many niches to specialize in. Spanning these many specialty areas are a few common skills cybersecurity professionals share:
Technical Knowledge
Cybersecurity professionals must possess a strong understanding of computer systems, networks, and software in order to detect and prevent cyber threats. They should be familiar with programming languages, operating systems, and popular security tools.
Analytical & Problem-Solving Skills
Cybersecurity requires the ability to analyze data, identify patterns, detect potential threats, and develop solutions. Along with defensive maneuvers, these professionals also spend a great deal of time on preventative measures to secure networks and data.
Communication Skills
Clearly explaining security risks, best practices, and mitigation strategies is an important part of cybersecurity for a professional organization. Beyond IT departments, they must also be able to communicate clearly to non-technical professionals.
Attention to Detail
Cybersecurity professionals must be able to spot an error, inconsistency, or sign of breach—no matter how small. This requires close attention to detail in both identification and response to potential cyber threats.
Ethical Behavior
Cybersecurity professionals may be able to break and enter into many secure digital spaces—but that does not make it acceptable to do so. These professionals must behave ethically, and prioritize privacy and security. During a cybersecurity professionals' day, they may have access to sensitive or confidential information, and it is their duty to ensure it remains private.
Teamwork
It takes a village! Cybersecurity professionals typically work in teams to ensure nothing slips through the cracks. Collaboration could speed up the work of analyzing data, identifying threats, and mitigating risks.
Continuous Learning
Cybersecurity is a field which is constantly evolving alongside technology. Every little advancement is a potential new vulnerability in the system they're protecting. It could be valuable for cybersecurity professionals to keep abreast of industry updates through certification programs and a commitment to continuous learning.
Is a Certification in Cybersecurity Necessary for a Future in this Field?
While a certification in cybersecurity is not always necessary, it could be very beneficial. Here are some reasons why:
Industry recognition: Certifications are recognized by the industry as evidence of proficiency and expertise in a specific area of cybersecurity. They could help job seekers stand out in a competitive market and demonstrate their commitment to the field.
Knowledge and skills: Certification programs often provide specialized training and knowledge in a particular area of cybersecurity. This could help professionals develop the skills needed to perform specific tasks, such as ethical hacking or digital forensics.
Compliance requirements: Some industries, such as healthcare and finance, have strict regulatory requirements for cybersecurity. Earning a relevant certification could help professionals meet these requirements and maintain compliance.
However, it's important to note that certifications are not a substitute for practical experience or formal education. While certifications could provide valuable knowledge and skills, they should be viewed as a complement to other qualifications, such as a degree in cybersecurity.
Recommended Cybersecurity Certifications
Although not required to become a cybersecurity pro, these are top-tier certifications which could certainly come in handy:
How Long Does it Take to Earn a Bachelor's Degree in Cybersecurity?
The time it takes to earn a bachelor's degree in cybersecurity could vary depending on a number of factors. Typically a bachelor's degree program takes about four years for full-time students to complete at a traditional college.
Some universities offer accelerated bachelor's degree programs in cybersecurity, which you could earn in as little as 2.5 years.
Where Could You Be in 2.5 Years?
You could be graduating with a bachelor's degree in cybersecurity from ECPI University. Our advanced simulators, practical labs, and hands-on learning methodology helps students graduate with real-world experience on their resume. Get started today and change your tomorrow. It could be the BEST Decision You Ever Make!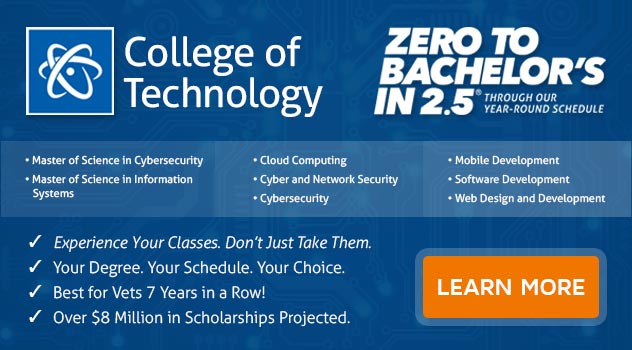 DISCLAIMER - ECPI University makes no claim, warranty, or guarantee as to actual employability or earning potential to current, past or future students or graduates of any educational program we offer. The ECPI University website is published for informational purposes only. Every effort is made to ensure the accuracy of information contained on the ECPI.edu domain; however, no warranty of accuracy is made. No contractual rights, either expressed or implied, are created by its content.