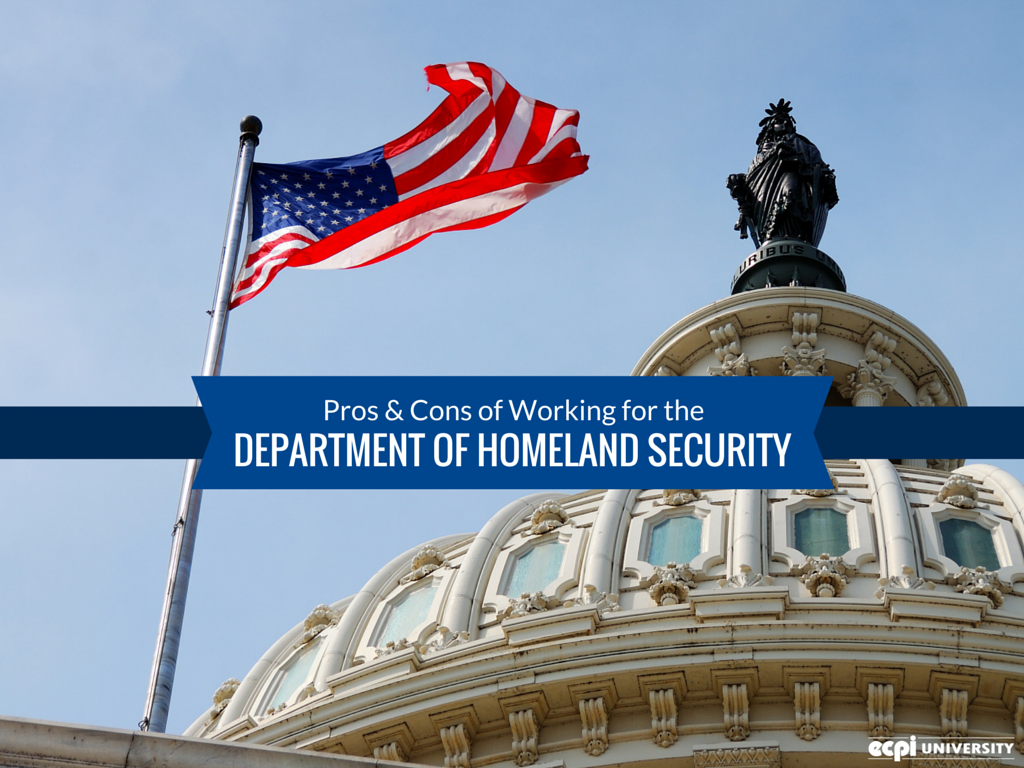 The Department of Homeland Security is one of the newest federal agencies and, like most similar agencies, can pay well and provide good benefits. Many people can have long, rewarding careers while working for the Department of Homeland Security, but there are pros and cons. Some view a job with the federal government as having long-term security, but there are caveats that must be considered.
Paid Training Opportunities
One of the most attractive aspects of working for the Department of Homeland Security is paid training. Advancement opportunities are available, but they require either high seniority or advanced training to obtain. In many cases, both are needed to improve one's position within Homeland Security. Because the agency offers paid training, it is profitable to take advantage of the opportunities available to qualify for more rapid advancement.
Go into a Multitude of Potential Fields
The Department of Homeland Security has many great job opportunities that can lead to career advancement in various areas. Among the potential jobs and careers are airport and border security, gathering intelligence, law and customs enforcement, transportation and private security, and emergency management. Those who take the time to gain experience and training in a particular field could find themselves in long-lasting and very rewarding careers that provide a great benefit for their fellow Americans.
Paid Federal Holidays and Great Benefits
When working for the Department of Homeland Security, employees enjoy 10 paid federal holidays each year and other benefits.   As with other federal employees, benefits and retirement packages are quite good and alleviate concerns over potentially serious injuries and illnesses and the cost of treating them.

College Tuition Reimbursement and Student Loan Assistance
The Department of Homeland Security makes it very easy to pay for a college education that can lead to fantastic career-advancement opportunities. A tuition-reimbursement program offsets the cost of taking classes while also working for Homeland Security. Those who take evening and online college courses in particular find that benefit to be especially helpful and rewarding. For those who already have their college degrees, Homeland Security offers assistance when repaying student loans.
Working Weekends, Evenings and Holidays
One of the greatest disadvantages of working for Homeland Security is it can take a few years on the job to gain enough seniority for more desired shifts. That means the first couple years of work with Homeland Security will require working mostly weekends, evenings, and holidays. The department has a large employee base, and moving up in scheduling can take years to accomplish. Those who need particular days or specific hours off work can find a lack of seniority to be very frustrating when first starting out.
Competitive Advancement Opportunities
The Department of Homeland Security has more than 200,000 full-time employees. That means that there are literally thousands of applicants for virtually every advancement opportunity. While specialized training and education can factor into advancement decisions, it still can take a great deal of time to gain advancement. In many cases, the most senior workers who have the proper training and education for a particular opening are the ones most likely to gain advancement. Patience is a key requirement for worker advancement.
Slowly Rising Pay Scales
Pay in Homeland Security is determined by seniority and position. That means it can take a new worker years to significantly increase his or her pay beyond the starting salary. New workers should take advantage of paid training opportunities and college tuition-reimbursement benefits which can potentially increase their income. Newer workers also can do well by keeping an eye out for similar job opportunities in federal and state governments as well as the private sector and make lateral moves that offer faster advancement and pay opportunities.
Federal Funding Required
As with any federal agency, the Department of Homeland Security and its workers are dependent upon federal funding. With a growing federal deficit, budgeting can become a problem. At times, workers might experience a shutdown that could last weeks and leave them with no income. Those who work in essential positions, such as airport transportation screening, will continue to work and be paid. Yet, workers who have non-essential positions could find themselves sitting at home for extended periods. The potential for government shutdowns makes it important to plan ahead and save money for work and pay disruptions.
Just finished my "ECPI UNIVERSITY Criminal Justice Advisory Board" meeting. A great University to get both a classic & practical Education!

— Greg Scott (@WORLDPI) October 21, 2011
Your Path to Homeland Security Starts Here
Like any career choice, it's important to balance the positives and the negatives.  Many find Homeland Security work very satisfying. If you'd like to further explore educational opportunities that could lead you into this profession, contact ECPI University. Through our year-round program, you could earn a Bachelor of Science Degree in Criminal Justice with a concentration in Homeland Security in just 2.5 years! It could be the Best Decision You Ever Make!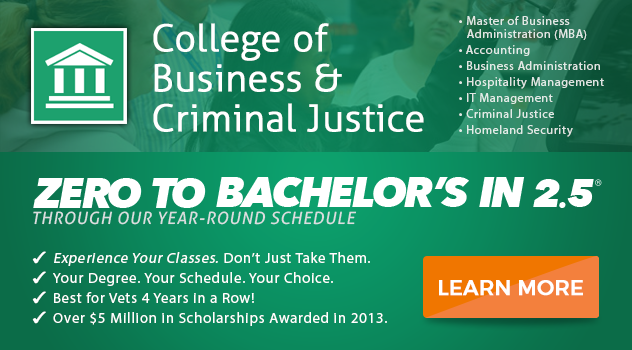 DISCLAIMER – ECPI University makes no claim, warranty or guarantee as to actual employability or earning potential to current, past or future students or graduates of any educational program we offer. The ECPI University website is published for informational purposes only. Every effort is made to ensure the accuracy of information contained on the ECPI.edu domain; however, no warranty of accuracy is made. No contractual rights, either expressed or implied, are created by its content.
Gainful Employment Information
For more information about ECPI University or any of our programs click here: http://www.ecpi.edu/ or http://ow.ly/Ca1ya.