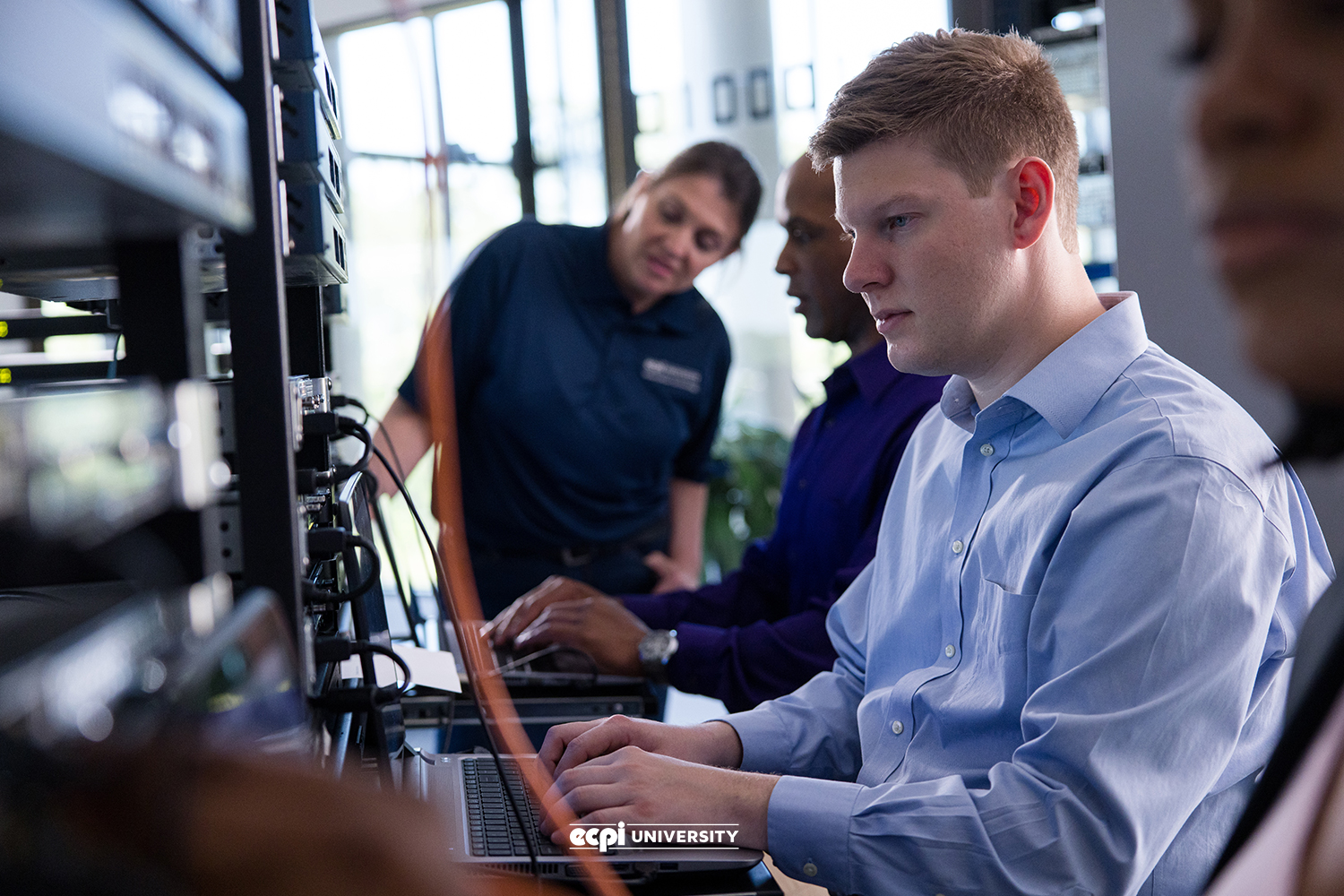 Q&A: What is Cybersecurity?
It is almost difficult to imagine life without Wi-Fi—even for those of us who were around! As our "irl" (in real life) revolves increasingly around our digital lives, the mass of data we generate becomes an irresistible target for cybercriminals. Cybersecurity is the process of preventing, detecting, and battling digital data theft and cyber crime, and it's not as difficult to break into as you might think.
Cybersecurity Definition
Q: What is cybersecurity?
A: Cybersecurity is the field of protecting and securing an organization's data from external cyber threats, like hackers. Typically cyber criminals attempt to exploit system vulnerabilities to gain access. Once in the system, they can steal financial information, employee passwords, and private data, as well as wreak all kinds of havoc.
Cybersecurity specialists may perform penetration testing, in which they attempt to break in by probing their own systems for vulnerabilities to patch or repair. They may spend time each day monitoring and defending networks against attacks. It is also within their purview to create security policies and procedures regarding an organization's cyber activities. If it has to do with digital security, a cybersecurity specialist is involved.
Cybersecurity Work Responsibilities
Q: What do cybersecurity specialists do?
A: Professionals in the cybersecurity field identify potential and ongoing threats to network security, defending and protecting data from cyber criminals. Their duties may include security audits, system upgrades, performance reports, and much more.
Their work is as much preventative as it is reactive—both taking measures to keep hackers out of the network as well as taking swift action to evict unauthorized users who may have already gained access. Think of it as a digital game of whack-a-mole—but with much higher stakes.
Cybersecurity Education
Q: Is cybersecurity hard to learn?
A: Due to its technical nature, cybersecurity has earned a reputation of being "difficult." Nothing could be further from the truth! Cybersecurity may be complex and nuanced, but it is a viable field for any adult who is willing to put in the work. No tech-genius required!
To put it simply: Yes, you can do tech.
Because technology is always changing and evolving, a big part of cybersecurity professionals' responsibilities includes remaining abreast of the latest developments and trends. This field is particularly attractive to those who love to solve puzzles, think outside the box, and learn continuously.
Cybersecurity, like any other college major, starts with the basics and builds a solid educational foundation for students before progressing to more advanced levels. As long as students attend class, participate, engage, and complete assignments, there is no reason anyone can't earn a cybersecurity degree.

Q: Can I work in cybersecurity without a degree?
A: While there are self-taught cybersecurity specialists, many of them had the benefit of learning as the internet grew from its infant stages. Decades could pass before a novice could learn enough to be called an "expert."
The fastest path to earning a cybersecurity degree is an accelerated university cybersecurity degree program.
Q: What is the best degree for cybersecurity?
A: The answer to this question depends on your goals.
Are you looking to get a foot in the door of a new industry and work your way up? Maybe you're already in the industry and want to enhance your knowledge in your field? Perhaps your goal is to gain a leadership role at your cybersecurity firm?
Different types of degrees serve different purposes:
Associate Degree in Cybersecurity
An associate degree in cybersecurity is an entry-level education. Students in an associate cybersecurity degree program could expect to learn the fundamentals of the field including troubleshooting & maintenance of hardware, software, & services; how to protect data and manage personnel; monitor and defend networks; and more.
Q: How long does it take to earn a cybersecurity associate degree?
A: At a typical university, you could spend an average of two years earning an associate degree. Some universities offer accelerated cybersecurity associate degree programs, from which you could graduate in as little as 1.5 years.
Bachelor's Degree in Cybersecurity
A bachelor's degree in cybersecurity is the typical standard for expected education in many fields. Students in a bachelor's cybersecurity degree program could expect to learn how to protect and manage data, perform vulnerability analysis, monitor and defend networks, create security policies, and more.
Q: How long does it take to earn a cybersecurity bachelor's degree?
A: At a traditional college, it could take four years or longer to earn a bachelor's degree. Some universities offer accelerated cybersecurity bachelor's degree programs, from which you could graduate in as little as 2.5 years.
Master's Degree in Cybersecurity
A master's degree in cybersecurity is an advanced degree, signifying a high level of understanding. Students in a master's cybersecurity degree program could expect to learn risk mitigation strategies, threat evaluation classification, legal issues surrounding cyber operations, ethical impacts of security mechanisms, cryptography, and of course, leadership skills.
Cybersecurity Master's candidates may have the choice between concentrations:
Cyber Operations
Manage information assurance and threat mitigation at enterprise levels
Analyze, design, develop, and monitor cyber technologies to maintain security and operations
Cybersecurity Policy
Analyze, develop, and enforce policies to ensure compliance and risk mitigation
Participate in local, regional, and national events designed to promote best practices
Q: how long does it take to earn a cybersecurity master's degree?
A: Most master's programs require approximately two years to earn. Some universities offer accelerated cybersecurity master's degree programs, from which you could graduate in as little as 16 months.
Cybersecurity Schools
Q: What to look for in cybersecurity school?
A: When choosing an academic institution for enrollment, it is critical to do some research. Not all cybersecurity universities are the same.
Accreditation is a quality review process requested by academic institutions, and this matters to you for three reasons:
First, accreditation is a seal of approval from an impartial quality review agency. Students can be sure that the education provided at the accredited institution meets industry standards.
Second, an institution which receives an accreditation is more likely to accept transfer credits from another institution. If you've earned college credit in the past, this could make a big difference in how long it takes for you to earn a degree.
Third, an accredited institution awards degrees to graduates which are backed by the third-party accrediting agency. Some licensing agencies will not verify a graduate if their alma mater is not accredited. Should you require additional certification or licensure after graduation, a degree from an accredited school makes all the difference.
If any of the colleges on your "maybe" list are not accredited, move them to the "no" list!
Q: What other organizations offer cybersecurity education?
A: Cybersecurity is a broad term for all kinds of digital security. While degrees are offered at many universities, it is important to supplement that education and continue learning. Industry certifications are a great learning opportunity for those new to cybersecurity as well as industry veterans.
Cybersecurity Certifications
Q: Do I need additional certifications to go with my cybersecurity degree?
A: Yes, most likely. Cybersecurity certifications demonstrate a next-level commitment to your field and can establish you as an expert in a niche area. Should you decide to enter the field of cybersecurity, you would do well to keep an eye out for new certifications, and earn as many as possible to increase your value.
At some universities, students can earn their cybersecurity degree and the certifications employers value—at the same time.
Bachelor of Science in Cybersecurity
Q: Should I get a cybersecurity degree?
A: If you're interested in becoming a cybersecurity specialist, then YES! The fastest path to enter this fascinating field is to earn a degree in cybersecurity.
Are You Ready to Get Started with Cybersecurity Education?
Q: How do I get started in cybersecurity?
A: Contact ECPI University! We are an accredited academic institution, and our cybersecurity degree programs are accelerated. At ECPI University you could earn your degree and the certifications employers value at the same time—in as little as 2.5 years. Ask about our Bachelor of Science in Computer & Information Science with a Major in Cyber Information Security Technology in the Cybersecurity Track.
A Degree in Cybersecurity Could be the BEST Decision You Ever Make!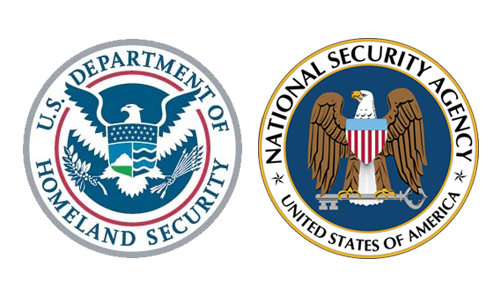 The National Security Agency and the Department of Homeland Security have designated ECPI University as a National Center of Academic Excellence in Cyber Defense Education (CAE-CDE) for the Bachelor of Science in Computer and Information Science: Cyber and Information Security Technology major, Cybersecurity Track through academic year 2023. Designation Letter can be viewed here.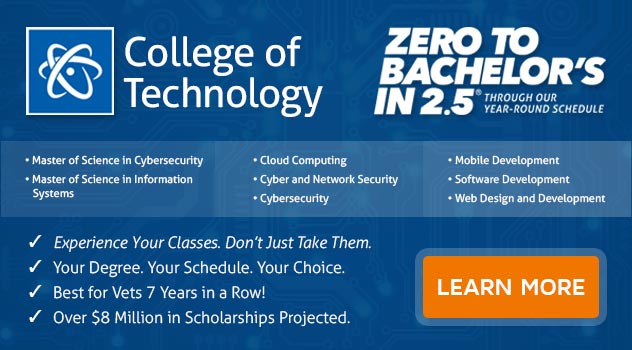 DISCLAIMER - ECPI University makes no claim, warranty, or guarantee as to actual employability or earning potential to current, past or future students or graduates of any educational program we offer. The ECPI University website is published for informational purposes only. Every effort is made to ensure the accuracy of information contained on the ECPI.edu domain; however, no warranty of accuracy is made. No contractual rights, either expressed or implied, are created by its content.