Retail Manager Job Description: The Good, the Bad, and the Ugly
A retail manager is what makes a store able to operate day-to-day and a store's long-term financial success is largely dictated by how successful (or not) a given manager is. They are charged with training and overseeing employees as well as ensuring general operations run smoothly and cleanly to meet all budget and sales goals.
With such expectations, it should come as no surprise that retail managers are chosen for their leadership and communication skills as well as their educational background in business and business administration. Interested in joining these ranks? Consider the following key information about retail managers do and what it takes to become one.
What kind of tasks and responsibilities does a retail manager have?
Most retail managers have three primary responsibilities: First, they are responsible for ensuring that a business is financially successful. Second, they must ensure that the business operates smoothly, this includes overseeing employees and product inventories. And finally, retail managers have the ultimate authority in ensuring any and all customer situations are cleanly resolved.
In some large department establishments, a retail manager might be assigned to a specific area, such as home and garden, while smaller stores keep just one general manager. This is an industry with a high employee turnover, and so retail managers are responsible for interviewing, hiring, and training all new recruits. They are also expected to be on hand during all big sales and holiday promotions, which can make for more than a few 40-hour work week.
Some other general duties of a retail manager include:
Motivate employees to meet and exceed sales goals and/or positive customer interactions
Negotiate with vendors, collaborate with new wholesalers, and place orders with both
Organize employee schedules and assign workloads
How much do retail managers make?
Salary rates can vary significantly depending upon a given company's niche and the customers they serve. For example, the Bureau of Labor Statistics estimates the mean salary of a first-line manager of retail workers to be $42,900 or $20.63/hour. However, for those who choose to enter the automobile industry, their mean salary nearly doubles to $80,300 or $38.61/hour. A specific retail manager's salary will vary depending upon their industry, education, years of service (both in general and for a specific company or industry), as well as ability to improve financial and/or customer gains.
What makes a good manager and how does education play a role?
Leadership skills. Great retail managers know how to keep their employees motivated, how to resolve conflicts, and are adept at making the hard decisions for the best outcomes. While some people have a natural tendency towards this, it's important that most anyone can become a good leader with the right practice. Good educational programs in retail managership will provide students with the opportunities to develop and hone this skill both in and out of the classroom.
Time management. Retail managers wear a variety of hats. They will need to coordinate with business owners and upper management while also creating schedules and supervising employees and attending to customers. Supplies must be ordered and sales reports typed up. All of this requires exceptional organization and time management skills; both of which can be sharpened during the course of an exceptional educational program.
Math and budgeting. A retail store manager must keep and maintain a budget no matter what industry they are working in. This requires more than just your basic math skills to understand where company money is going, evaluate emerging trends, and make the right analytic decisions to go forward. All of these are a key component of a retail managership and administration degree program.
Speaking, writing, and other communication skills. Even before leadership, retail managers must have strong communication skills. From one-on-one talks with an irate customer to inspiring a group of malcontent employees, retail managers need to be able to read the environment and know how to best get their point across. They are also often called upon to write up business reports, make recommendations, and utilize CRM and ERM software solutions to increase profitability and customer service relationships.
A good business administration degree program teaches would-be managers all of these skills to ensure they are ready to successfully communicate both in person and through mediums like emails, as well as navigate the latest technology programs.
Do you feel as if some of these skills reflect your own personality? Or are you interested in developing and growing these skills so that you might enjoy a successful career as a retail manager? Then now is the time to consider pursuing a Bachelor of Science in Business Administration at ECPI University. Don't wait, contact an admissions advisor today to learn more!
It could be the Best Decision You Ever Make!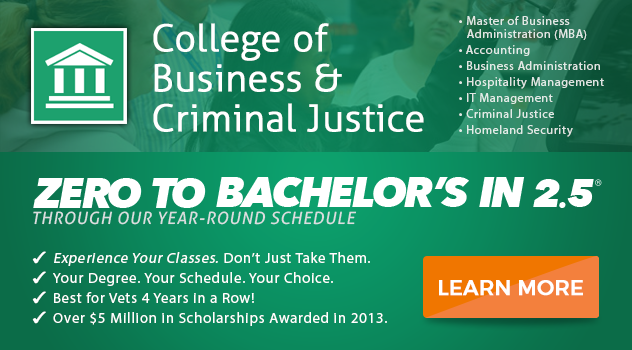 DISCLAIMER – ECPI University makes no claim, warranty, or guarantee as to actual employability or earning potential to current, past or future students or graduates of any educational program we offer. The ECPI University website is published for informational purposes only. Every effort is made to ensure the accuracy of information contained on the ECPI.edu domain; however, no warranty of accuracy is made. No contractual rights, either expressed or implied, are created by its content.
Gainful Employment Information – Business Administration - Bachelor's
For more information about ECPI University or any of our programs click here: http://www.ecpi.edu/ or http://ow.ly/Ca1ya.