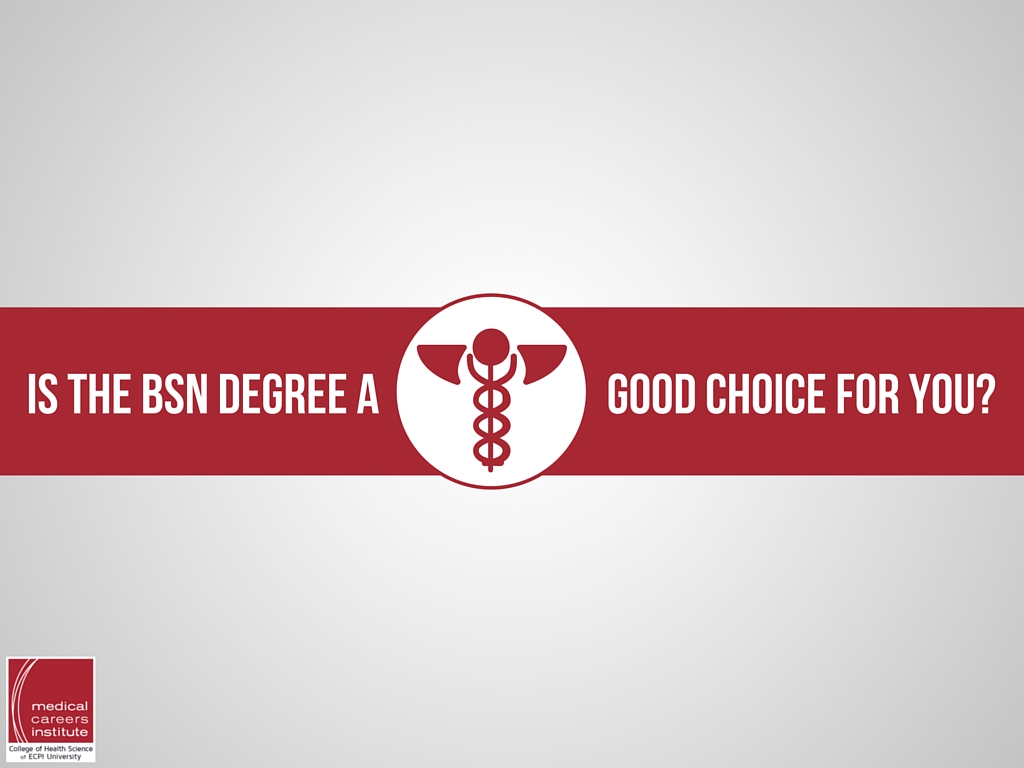 You've received your RN and been practicing for a few years. If you're like a lot of nurses these days, you might be weighing pros and cons of going back to school to earn a BSN. Some of the questions you may be considering include:
Does the job outlook outweigh the cost and time commitment of an advanced nursing degree?
What national trends are propelling nurses toward considering a BSN?
Why isn't my RN enough?
Let's take look at some of the challenges and benefits found in the typical BSN program.
What is a BSN Nurse? Why Become One?
There is pressure across the industry for nurses to achieve advanced degrees. This began around 2008 when the American Nurses Association called for "BSN in 10" – recommending that all RNs be required to receive their BSN within 10 years after licensure. The driving factor for this battle cry was research linking better patient outcomes with BSN prepared clinical nurses.
In 2010, Robert Woods Johnson and the Institute of Medicine released the Future of Nursing which called on nursing educators to increase the volume of nurses with a baccalaureate degree from 50 percent to 80 percent and double the nurses with doctoral degrees.
In 2015 it is generally acknowledged that the complexity of health care is only increasing. By 2020, the influx of baby boomers will put a heavier strain on an already burdened health care system. Health care leaders have stepped up the call for more qualified nurse leaders across the health care spectrum: in government agencies, health care systems and in nursing care. They're looking for leaders – and the BSN prepared nurse is exactly what they're searching for.
Challenges of the BSN
The typical RN seeking to achieve a BSN can stumble against personal and financial barriers that prevent them from moving forward. There is a feeling of uncertainty tied to returning to school after practicing for a few years. Certainly advanced degrees come with increased pressure, but RNs who have gone back for the BSN say, "No pain, no gain."
Employers have been very supportive of the returning nurse-student. If you're an RN working full-time, check with your employer for incentives like tuition reimbursement, scholarship support or other methods to help you succeed. This support will be crucial to ensuring your success in a BSN program. Having the support of your family for this time commitment is vital.
Finding a degree program that caters to the working adult, allowing the RN to continue with commitments to home and work, is crucial to many RNs seeking advancement. Many BSN programs are online. The curriculum typically focuses on:
Health policy
Research implementation
Evidence-based practice
System performance improvement
General nursing leadership and collaboration
Ensuring care to culturally diverse populations
Technology
Rewards of the BSN
BSNs have a greater variety of employment options: chiefly, they can continue to provide treatment in a clinical setting, or they could become researchers, work in public health or even become a nurse educator. Today's BSN plays an active role in shaping policy via management teams, boards and committees actively shaping new health care models. 
The BSN is often a ticket out of clinical care. For example, there is a serious shortage of nurse educators. The role of the BSN-prepared nurse educator will be increasingly important, as the baby boomer generation begins to stretch the health care system, and the demand for more nurses continues to grow.
BSN Nurse Job Outlook & Salary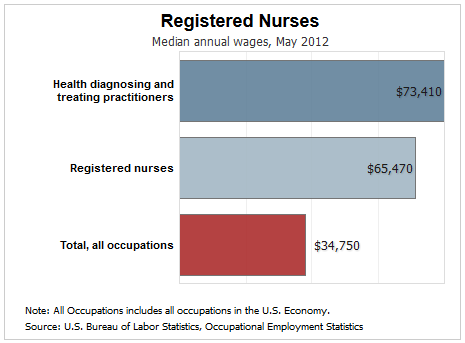 The job outlook for BSN's is vast. There are more than three million nurses practicing today, making the profession the largest segment of health care workers in the United States. Health care reform is changing the role of these modern nurses. The industry, struggling to transition to value based care, needs nurses in leadership roles to help improve the quality, efficiency and safety of the care delivery system in all its forms across health care.
An increasing number of hospitals are requiring BSN degreed RNs – and over a corresponding jump in pay. The median annual salary for RNs hovers around $65,000. Depending upon the role, the BSN's salary can stretch to six figures.
#tbt Graraduations past: 2005- Bayside high school 2010- ADN fm NSU 2012- BSN fm ECPI https://t.co/kOoL9MFVXL

— D. Michelle (@Clearly_Niq) May 22, 2015
RN or BSN: Which is a Better Choice for You?
It's true that BSNs have greater job opportunities and receive higher pay than their RN counterparts. However, each individual should take time to research all their options and assess the support mechanisms that are in place as they consider a journey toward a BSN. If you're interested in a Bachelor of Science in Nursing (BSN), consider a partnership with ECPI University is an excellent resource to assist you with questions and help you pave the way to an advanced degree and a brighter career path. It could be the Best Decision You Ever Make!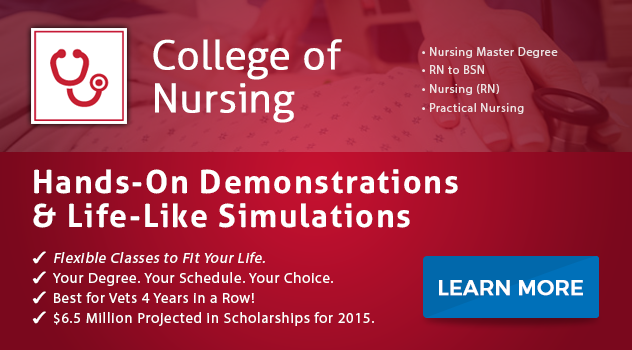 DISCLAIMER – ECPI University makes no claim, warranty or guarantee as to actual employability or earning potential to current, past or future students or graduates of any educational program we offer. The ECPI University website is published for informational purposes only. Every effort is made to ensure the accuracy of information contained on the ECPI.edu domain; however, no warranty of accuracy is made. No contractual rights, either expressed or implied, are created by its content.
Gainful Employment Information
For more information about ECPI University or any of our programs click here: http://www.ecpi.edu/ or http://ow.ly/Ca1ya.