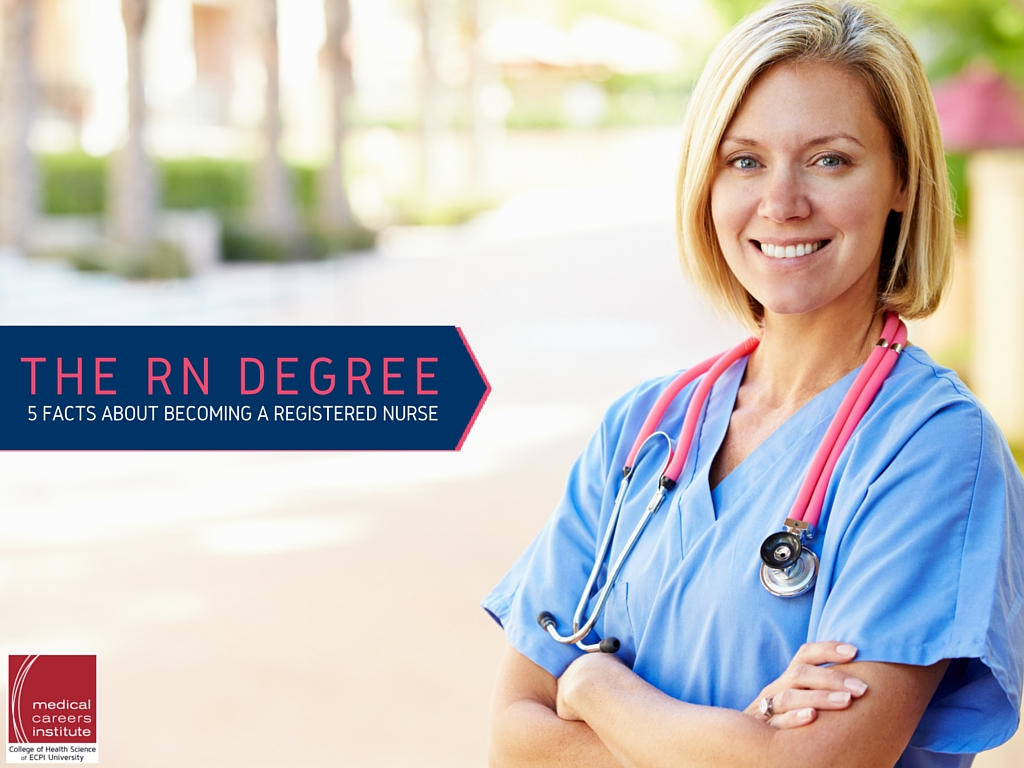 There's no doubt that the nursing field is challenging, but it also could be one of the most rewarding professions you could choose. It takes a special individual to become a nurse, and if you're thinking about pursuing a career as an RN, you may find it to be an exciting, emotional and fascinating journey. 
Whether you're still on the fence about what you want to do for a career, or you've wanted to be an RN for most of your life, there are several things you should know about becoming an RN before you get started with your education. Let's go over five key facts about becoming an RN.
1. You Won't Need to Spend Years in School
Perhaps the medical field has always interested you, and it's possible that at one time, you even considered becoming a doctor. You hesitated once you realized how much time you would need to spend working on your education. Becoming an RN offers you the ability to work in a field you're passionate about without having to spend a lot of time in school. An RN degree allows you to finish your education fairly quickly, and you can always choose to go back to school to get your BSN if you decide to later on in your career. This is appealing to many potential students who want to be able to get started on their careers as soon as possible.
2. Your Career Outlook Could Be Excellent
Nursing shortages are prevalent throughout the United States. As a matter of fact, experts believe that there will be even more demand for RNs in the coming years ahead, and there are several reasons for that. Many hospitals and independent medical practices are beginning to focus more on preventative care, rather than treating illnesses and diseases as they occur. The Baby Boomer generation is reaching their senior years, which will mean higher demand for RNs. Technological advances will pave the way for newer medical treatments, which means more people may be taking advantage of these services. RNs are badly needed in the medical field, which means your opportunities for finding an excellent position, as well as for advancing in your position, could be really good. 
3. You Can Prepare Yourself to Work in a Specialty
Perhaps your goal has always been to work in a specialty in the medical field. Whether you're interested in working in the labor and delivery arena, or you'd like to work in oncology, getting your associate's in nursing is the first step toward making that a reality. Once you get your degree and you pass your RN-NCLEX, you will be certified as an RN right away. You could find an excellent position in a hospital, medical clinic or practice and begin working toward your specialty goals. Many medical facilities prefer to hire from within, so beginning with an associate's could be an excellent career move that will allow you to get your foot in the door and get some real experience in the nursing field.
4. You Should Begin Working on Certain Skills Right Away
Once you start taking classes, you'll learn so much valuable information, but there are some skills that simply must be self-taught. One of the challenges of becoming a nurse is learning how to interact with a variety of different types of patients. Many of the patients you will encounter will be happy, in generally good health, and with an excellent outlook on life. However, some of them will be scared of what the future holds, or they may be facing a diagnosis that makes their outlook seem bleak. Learning how to empathize with them, comfort them, and be patient with them are skills that you should begin working on right away; long before you even enter nursing school. 
5. You May Become Known as a Hero
Most people are never truly thought of as heroes in their everyday lives. However, RNs are heroes to their patients every day. You may have more contact with your patients than anyone else, which means they will often look to you for answers to their medical issues. This is a major responsibility, but it's also one of the best things about becoming an RN. As you grow your relationships with your patients, you'll find more rewards in your career than you ever dreamed possible. 
If becoming an RN is something you're passionate about, contact ECPI University to learn more about how the Associate of Applied Science in Nursing could change your life in as little as 18 months. It could be The Best Decision You Ever Make.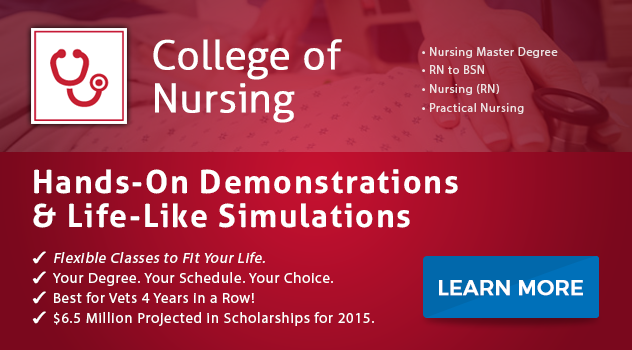 DISCLAIMER – ECPI University makes no claim, warranty or guarantee as to actual employability or earning potential to current, past or future students or graduates of any educational program we offer. The ECPI University website is published for informational purposes only. Every effort is made to ensure the accuracy of information contained on the ECPI.edu domain; however, no warranty of accuracy is made. No contractual rights, either expressed or implied, are created by its content.
Gainful Employment Information – Nursing (RN) - Associate's
For more information about ECPI University or any of our programs click here: http://www.ecpi.edu/ or http://ow.ly/Ca1ya.