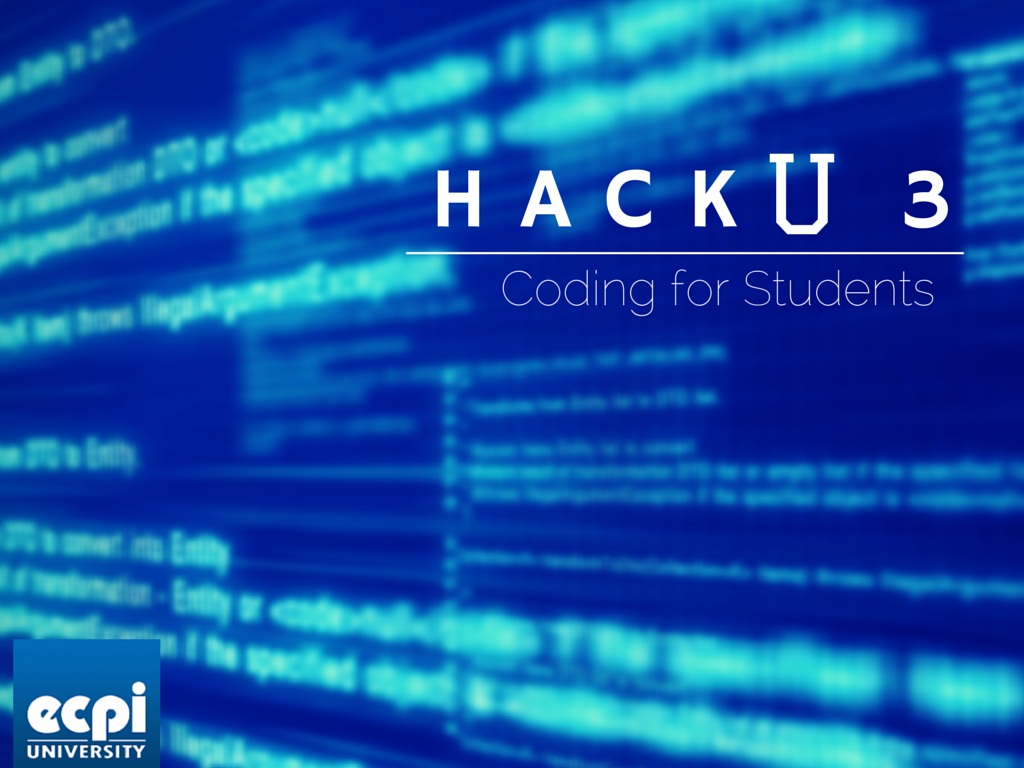 Call them the fabulous five. They are members of the ECPI University team that will compete in this winter's hackathon at Dominion Resources' national headquarters. Billed as HackU 3, it pits students from 11 colleges and universities throughout Virginia in a competition to determine who can design the best app.
Team ECPI is comprised of an all-star slate of outstanding Computer and Information Science students, all of which are expected to graduate later this year.
Sam Brogan – Software Development, 3.99 GPA
Ryan Wharton – Software Development, 3.99 GPA
Bill Jordan – Software Development, 3.96 GPA
Ronald Payne – Software Development, 3.66 GPA
Andre Mikkelsen – Software Development, 3.60 GPA
The two-day event, scheduled for February 12 -13, is designed for students to gain real world software development experience by collaborating and designing functional games and apps. This year, the teams are being asked to design an app that will enhance the lives of students, on campus or off. Essentially, the app must do something to improve a student's performance, study habits, activities, or lifestyle.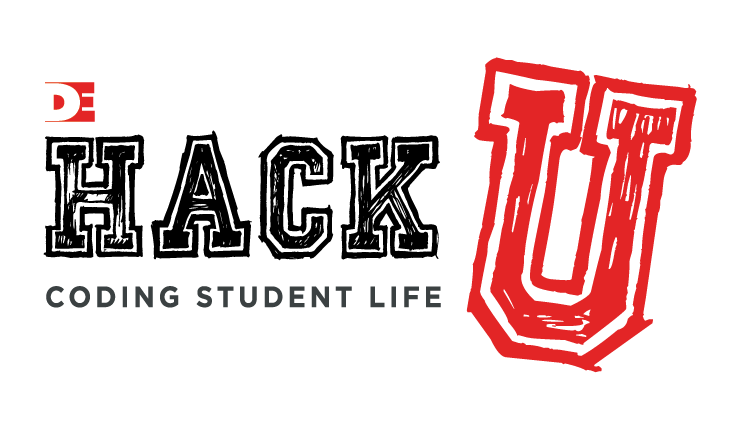 Daniel Burke, an alumnus who earned his bachelor's and master's degrees at ECPI University, is the team's coach and currently works for Dominion Resources as a mobile developer. He's been meeting weekly with the team to help them prepare for the competition. "I've really enjoyed coming back here and working with these students," he says. "I was in their shoes not long ago, so it's fun to be involved in their professional development. This is an excellent opportunity for them to build something that could lead to an even greater opportunity after graduation. It could be a job or a chance to start a business. There's a great deal of entrepreneurial activity out there in the marketplace revolving around app development."
Last year's team won most the "Most Innovative Award," developing an app to replace the CAPTCHA challenge-response test that authenticates whether a computer user is human or not. This year, winners will receive not just an award but also three months of mentoring and workshops at start-up incubator Hatch in Norfolk, Virginia. Everyone at ECPI University is very proud of this year's student team and wishes them great success!
Are you are interested in learning more about a career in Software Development? Contact ECPI University and find out more about the Bachelor of Science Degree in Computer and Information Science with a concentration in Software Development program TODAY! It could be the Best Decision You Ever Make!
DISCLAIMER – ECPI University makes no claim, warranty or guarantee as to actual employability or earning potential to current, past or future students or graduates of any educational program we offer. The ECPI University website is published for informational purposes only. Every effort is made to ensure the accuracy of information contained on the ECPI.edu domain; however, no warranty of accuracy is made. No contractual rights, either expressed or implied, are created by its content.

Gainful Employment Information

For more information about ECPI University or any of our programs click here: http://www.ecpi.edu/ or http://ow.ly/Ca1ya.