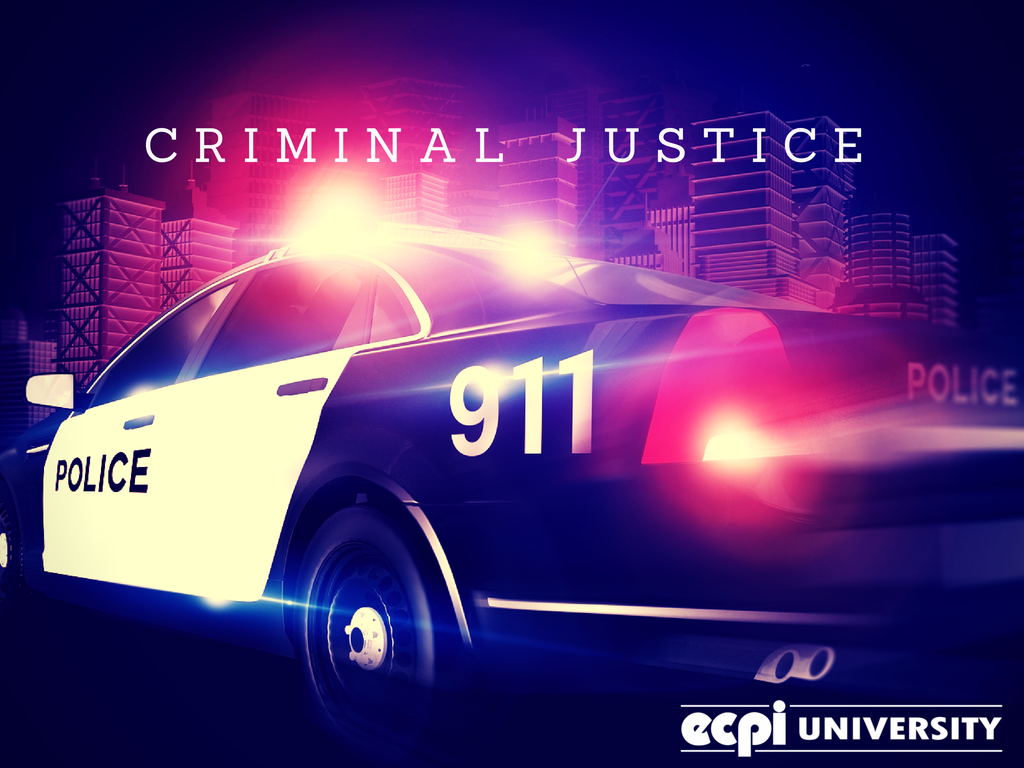 Despite some common misconceptions, Criminal Justice is a versatile field with a number of career options to choose from. People who major in criminal justice can work in various security fields such as federal law enforcement, fish and game, corrections, and more. Students attending ECPI University can finish a bachelor's degree in as little as two and a half year and begin pursuing any number of exciting careers, including:
1. Fish and Game Warden
This career involves the enforcement of laws having to do with boating, hunting, and fishing. These wardens also patrol areas under their jurisdiction and conduct investigations into complaints and accidents. They run search and rescue efforts as necessary and work with the public to better understand outdoor-related laws. According to the Bureau of Labor Statistics, these officials earned a median pay of $48,760.00 per year.
2. Probation Officers and Correctional Treatment Specialists
These officers and specialists focus on offenders, helping them to rebuild their lives as productive members of society. Field work can place them in high-crime areas and, therefore, is recommended for people who are good at de-escalating stressful situations. According to the Bureau of Labor Statistics, In 2012, the median pay was $48,190.00 per year.
3. Criminal Justice and Law Enforcement Teachers
It's easy to forget that any career needs teachers, and this job is perfect for people who love both criminal justice and educating others. People can teach in high school, although professorial/college-level jobs are more plentiful. Some research work may be required. According to the Bureau of Labor Statistics, the median wage as of May 2013 was $56,980.00 a year.
4. Correctional Officers
These people usually work in jails or prisons. They supervise inmates and ensure their safety. Working nights, weekends, and holidays are often required but mean higher pay. While a high school diploma suffices for some positions, many, especially on the federal level, require college education. They can work up the ranks to become managers. According to the Bureau of Labor Statistics, the median pay as of 2012 was $38,970.00 per year.
5. Fire Inspectors and Investigators
Fire inspectors ensure compliance with fire codes by examining buildings for fire hazards and adherence to regulations. Fire inspectors work to figure out the origins and causes of explosions and fires. According to the Bureau of Labor Statistics, the median pay in 2012 was $53,990.00 per year.
If you are interested in learning more about a career in Criminal Justice or more about ECPI University and our accelerated degree programs, contact us TODAY! You can go from Zero to Bachelors in 2.5 years and that could be the Best Decision You Ever Made!

DISCLAIMER – ECPI University makes no claim, warranty or guarantee as to actual employability or earning potential to current, past or future students or graduates of any educational program we offer. The ECPI University website is published for informational purposes only. Every effort is made to ensure the accuracy of information contained on the ECPI.edu domain; however, no warranty of accuracy is made. No contractual rights, either expressed or implied, are created by its content.
Gainful Employment Information
For more information about ECPI University or any of our programs click here: http://www.ecpi.edu/ or http://ow.ly/Ca1ya.