Study Skills for Adults Returning to College Online
Whether you are returning to school to further yourself in your current career, or looking to make a transition to another, it is important to know what you are getting into. You may be feeling nervous about online learning. You may be wondering if online learning is harder, equal to, or easier than traditional learning. You may also be wondering about the materials you will need in order to succeed in your education. When it comes to successfully navigating your online courses, it is important to be prepared.
The most important part of being technologically prepared is making sure your system meets the requirements necessary for successfully navigating the program. If your computer does not meet the requirements needed for the program, you will need extra time to make the necessary modifications so you do not miss your classes. When you have resolved any technical issues, you may be thinking about how you will study for your online courses.

Here are some tips to keep in mind as you navigate your program:
Understand what is expected of you
If this is your first time in an online course, you will need to know all the important components of your virtual classroom. You will need to know where your course syllabus is located, along with class discussions, assignments, and contact information so you can contact your instructors. Online learning expects you to have more self-discipline than traditional schools. It is up to you to keep up with your work and to stay involved in class discussions.
Back up all of your work if you lose internet access
Internet glitches can happen, and it is important to not let these glitches ruin your hard work. If you are writing an essay, make sure you save it in Microsoft Word or a program like Google Docs. Also, if your course has any PDF files, make sure you save them to your computer.
You can print out the PDF files to have a hard copy of the work. Also, save your work in a Dropbox or a cloud storage program. This will enable you to study anywhere you go, and you will be able to make modifications to your work.
Make sure you have a study plan in order to stay organized
It is critical that you have a study plan when you do classes online. Time management is one thing you must have in order to be successful in your online course. One component that can help you stay on track is a calendar. You can keep track of all your due dates, lecture days, and any discussions that are due. Keep in mind that online learning is much different than traditional school, due to the fact that you have to be completely self-disciplined.
Having all your assignments and due dates mapped out can help you plan ahead. Creating to-do lists for the week can also help you stay organized. It will also help you stay on schedule for your class. If you finish all your work ahead of time, pick one or two assignments from the following week to get started on.
Do not be afraid to ask your online instructor for help
Asking your online instructor for help is by no means a weakness. Asking for help when you need it can help prevent you from falling behind, and they can help clarify a similar issue that other students may have. With everyone working together in order to navigate the program, success will be at an all-time high, and so will student morale.
ECPI University has a robust online program, with many fields of study to choose from. Whether you are looking for courses in Business, Technology, Health Science or more, ECPI University can help you on the road to success. If you are looking to further your education, or start a new career, connect one of ECPI University's knowledgeable admissions counselors today.
It could be the Best Decision You Ever Make!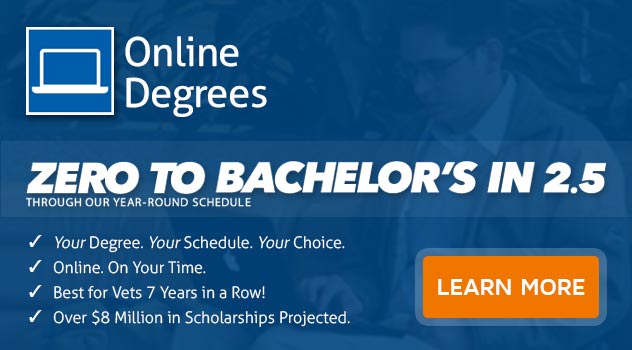 DISCLAIMER – ECPI University makes no claim, warranty, or guarantee as to actual employability or earning potential to current, past or future students or graduates of any educational program we offer. The ECPI University website is published for informational purposes only. Every effort is made to ensure the accuracy of information contained on the ECPI.edu domain; however, no warranty of accuracy is made. No contractual rights, either expressed or implied, are created by its content.
For more information about ECPI University or any of our programs click here: http://www.ecpi.edu/ or http://ow.ly/Ca1ya.