Surgical Technologist Resume: What Skills Will I Need to Learn for Employment?
According to the Bureau of Labor Statistics, the need for well-qualified surgical technologists will grow by 12% over the next 8 years. Those with the right skills will be needed to fill these important positions. What skills do technologists need to have to take advantage of this expected growth? How can a formal education prepare them to take on the challenges of the operating room?

Attract Hiring Managers with These Resume Skills
Hospital managers look for these skills when seeking to fill surgical technology openings.
Procedures used to prepare operating rooms for surgery.
Sterilizing surgical equipment.
Stocking operating rooms and selecting the proper tools for different types of surgeries.
Washing and disinfecting incision sites before surgical procedures.
Maintaining an accurate inventory count.
Assisting in surgeries by passing supplies and instruments to the attending doctors.
When reviewing resumes, hiring managers are looking for candidates that have demonstrated their ability to recognize surgical tools and follow established hygiene protocols that reduce the spread of disease and infection. Beyond these technical skills, managers also seek out applicants with certain soft skills.
Ability to function in high-stress situations.
Organization.
High attention to detail.
Above average manual dexterity.
Physical strength and stamina.
Ethical and honest personality.
Able to work in a team or alone.
Many positions require additional training after hiring. However, hiring hospital managers choose candidates that have a solid foundational understanding of working in a surgical setting.
Why Surgical Technologists Need a Formal Education
The Bureau of Labor Statistics recommends a postsecondary education for those seeking to work as a surgical technologist. It may be possible to find a position that does not require education credentials. However, there are many advantages to starting your career with a formal training program.
Depth of knowledge. Some technologists start their careers by moving from another hospital-support position. They learn all the techniques, tools, and procedures on-the-job. What they don't have is the knowledge of anatomy, biology, physiology, and pharmacology needed to help surgeons provide the best care to their patients. Attending a training program ensures technologists are able to contribute to the safety and overall well-being of patients.
Hands-on experience. Learning by doing is the best way to ensure mastery. Formal training programs include clinics where students can practice the procedures they will use on the job. Instructors help students perfect their technique in a safe environment, so they're ready when they enter the operating room for the first time.
Networking contacts. The instructors and other students you meet during your training can become a lifelong source of employment opportunities, useful information, and valuable references.
Higher starting pay. Successful completion of a formal training program shows potential employers that you have a strong grasp of the basic skills needed for the position. This means you will require less on-the-job training. Employers are usually willing to pay more for technologists who can be useful from the start.
Another advantage of attending a training program is that you won't have to worry about missing certifications. Many hospitals and surgery centers require their applicants to be certified in CPR and first aid. Positions that are more specialized may require certifications that are more advanced. Your school will make sure you have everything you need to find a job before your program ends. With a formal training program, you will never waste time tracking down certifications and other necessary qualifications.
Get Your Resume Ready with a Degree in Surgical Technology
Are you interested in working as a surgical technologist? If you want to earn an Associate of Applied Science Degree in Surgical Technology, ECPI University offers this degree program at an accelerated course of study. For more information about this exciting program, connect with a helpful ECPI University admissions representative today.
It could be the Best Decision You Ever Make!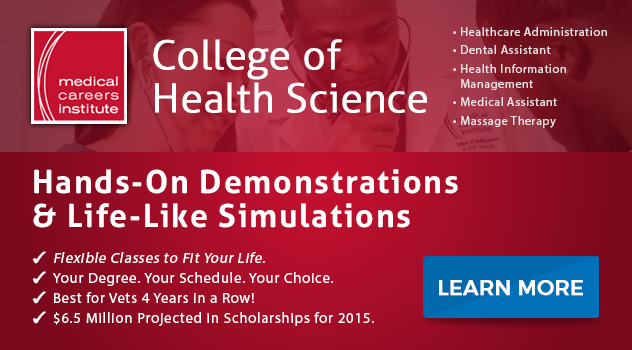 DISCLAIMER – ECPI University makes no claim, warranty, or guarantee as to actual employability or earning potential to current, past or future students or graduates of any educational program we offer. The ECPI University website is published for informational purposes only. Every effort is made to ensure the accuracy of information contained on the ECPI.edu domain; however, no warranty of accuracy is made. No contractual rights, either expressed or implied, are created by its content.
Gainful Employment Information – Surgical Technology - Associate's
For more information about ECPI University or any of our programs click here: http://www.ecpi.edu/ or http://ow.ly/Ca1ya.