The Process of Becoming a Dental Assistant: How Can I Get the Education I Need?
A typical adult has 32 teeth. That means there are currently more than 10 billion teeth in America. If you are looking for a stable career, then earning a degree as a dental assistant could be the career for you.
Dental assistants are able to work anywhere, as just about everyone has teeth. If you enjoy helping people and working in a detail oriented environment, then this is a career you could build a future on.

Doing the Job Right
As a dental assistant, you will prepare the treatment room for patients. You will get the instruments and materials ready for the dentist to use, and you will prepare the patients for procedures ranging from simple cleanings to fillings. Your work must be performed in accordance with the Dental Practice Act, so you must have the ability to follow a strict regimen of procedures designed to protect patient safety.
Your job will entail educating patients about everything from oral hygiene to postoperative recovery. You will help chart patient records and help them manage treatments ranging from root canals to tooth restorations. You may also be required to troubleshoot equipment malfunctions, maintain inventory, or identify the most strategic use of your office's resources.
Skills to Master
Your college courses should cover a wide range of skills and specialties you will need to master prior to graduation. Your instructors typically teach you dental health maintenance and the use of dental technology. You could learn how to prevent and control infections, and you should also learn soft skills, such as how to interact with and answer questions from patients.
Dental Assistants are detail oriented, have solid manual dexterity, strong interpersonal skills, and can stay organized throughout the day. They are patient, understanding, know how to maintain confidentiality, and can convey complex medical information in simple, easily understood terms.
As a Dental Assistant, you will need to know how to work as part of a team. This means mastering the art of communication so that you can listen to instruction and anticipate the needs of the dentist and your patients. Of course, your classes will also include a strong focus on the performance of diagnostic procedures and the effective application of medical technologies.
You Will Need to be Licensed to Work as a Dental Assistant
One thing to consider is whether you will need to secure licenses, certifications, and registrations. These are governed by each state's Board of Dental Examiners and you may need to obtain new licenses, certifications, and registrations if you decide to move to a new state. If you foresee a move down the road and across state lines, it is advisable to start researching these requirements in advance before you make your big move.
Dental Work is Ideal for "Perpetual Students"
There are exciting things happening in the field of dentistry. As technology evolves, the types of treatments and materials available to dentists are expanding rapidly. For people who enjoy being on the cutting edge of an evolving field, right now is the best time in history to look at dentistry.
As a dental assistant, you can expect your employer to encourage you to attend educational workshops, seminars, and classes that will teach you the latest techniques and procedures available. This could help your office maintain a competitive edge in the region, and it would also give you a highly valuable skill set that you can take with you as your career evolves.
Is Being a Dental Assistant the Right Move For You?
Could you see yourself as a dental assistant? Do you want to help people get and maintain their smiles? If you want to earn an Associate of Applied Science in Health Science with a Concentration in Dental Assisting, consider ECPI University for the education you need. For more information about this accelerated program, connect with a friendly admissions advisor today.
It could be the Best Decision You Ever Make!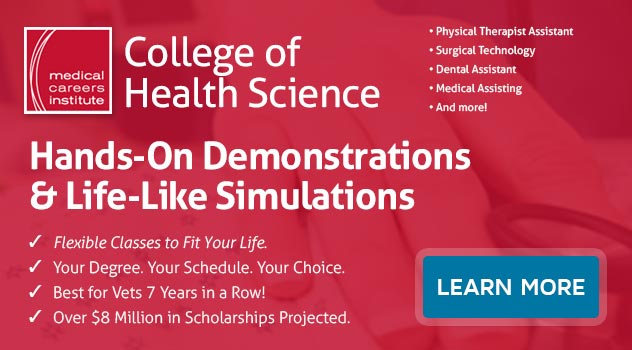 DISCLAIMER - ECPI University makes no claim, warranty, or guarantee as to actual employability or earning potential to current, past or future students or graduates of any educational program we offer. The ECPI University website is published for informational purposes only. Every effort is made to ensure the accuracy of information contained on the ECPI.edu domain; however, no warranty of accuracy is made. No contractual rights, either expressed or implied, are created by its content.
For more information about ECPI University or any of our programs click here: http://www.ecpi.edu/.