Tips for Working Parents Trying to Earn Degree
College is more than a degree.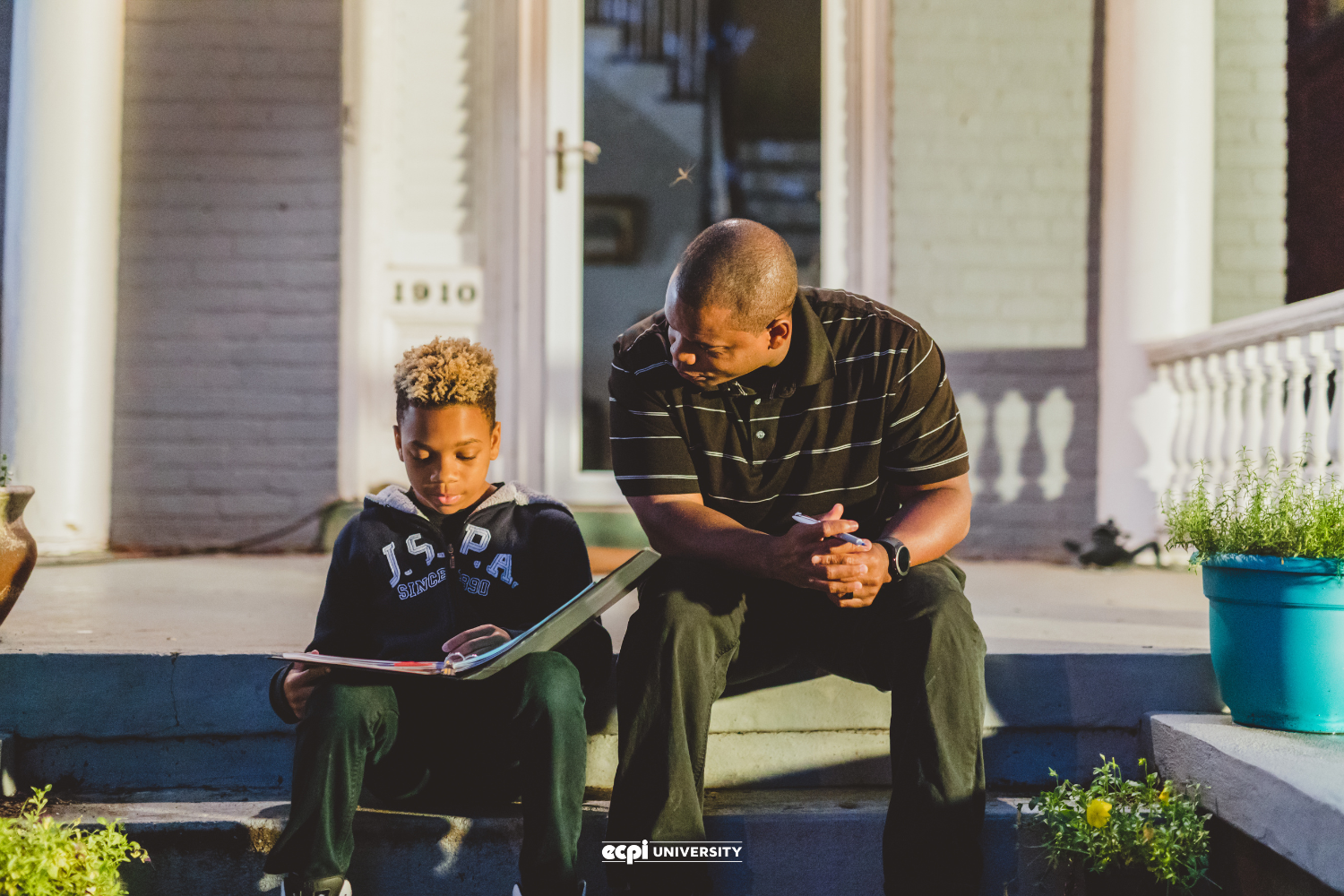 Working parents often face unique challenges when it comes to pursuing a higher education degree. Balancing work, parental responsibilities, and school can be a daunting task, and the thought of going back to school after years in the workforce can be overwhelming. Despite these difficulties, many working parents like you choose to make an investment in their education and future, motivated by the desire for a fresh start, personal fulfillment, or to set a positive example for your children.
Is Earning a Degree Worth It for Parents?
There are a lot of benefits to earning a degree, but for working parents with jam-packed schedules it can feel impossible to finish a cup of coffee, much less study for an exam. Between daycare, work, after-school activities, and helping with homework, you've got your work cut out for you.
We teach our children to dream big, to work for what they want, and to keep growing and learning about the world around us. As parents, we are also the ones who set the greatest example for our children.
So isn't it time you invest in your own dreams?
Alternative Schedules for Working Students
Many colleges and universities, aware of this parental pain point, now offer classes in the evenings, on weekends, or even online. Alternative course schedules provide working parents like yourself the opportunity to change your life.
A degree is more than education—it's growth, exploration, networking, knowledge, skill, and technique. And everyone should have access, at every stage of life.
Online College Degrees for Working Parents
New advancements in technology have made remote education a reality—a very accessible reality. With online degree programs, anyone with an internet connection can take a college course. Many universities offer a variety of online learning options, including live stream courses, recorded lectures students can watch anytime, and hybrid models featuring the best of both.
You could tune into your courses during naptime, on a lunch break, while working the graveyard shift, or from halfway across the world—wherever your busy life (and family!) takes you.
Accelerated Degree Programs for Student Parents
Four years is much too long to spend studying. That's why some universities offer accelerated bachelor's degree programs which can be completed in nearly half the time:
You could earn a bachelor's degree in as little as 2.5 years.
That's right—returning to college to earn a degree could take nearly half the time you thought! Research accelerated universities near you and be sure to check whether they offer alternative class times or remote online learning options.
Each of these features, working together, could make a big difference for a busy, working parent trying to earn a degree.
Benefits of Earning a Degree Later in Life
Earning a degree later in life, as a parent, is beneficial both personally and professionally. Not only could you change your day-to-day work life through the power of education, but you could grow as a person. Returning to school can boost self-esteem and provide a sense of accomplishment, and becoming a college graduate can change not just your life, but your children's lives as well.
Additionally, continuing education can lead to personal growth and a renewed passion for learning, helping you stay relevant and competitive in the rapidly changing job market. Earning a degree can also provide a sense of fulfillment and satisfaction, demonstrating to your children the importance of education and hard work.
By investing in your education, parents can create a better future for themselves and their families.
Tips for Working Parents Earning a Degree:
Create a flexible schedule: Look for programs that offer evening, weekend, or online classes, so you can balance work and school around your lifestyle.
Plan and prioritize: Make a plan for how you will manage your time and responsibilities, including childcare, work, and school. Prioritize your goals and stay focused on what is most important.
Seek support: Talk to your employer about your goals and see if they offer tuition reimbursement or flexible scheduling. Join a support group for working parents in school or connect with other working parents who have successfully completed their degree.
Be organized: Keep track of important dates, assignments, and deadlines using a planner, digital calendar, or to-do list app.
Take advantage of online resources: Utilize resources such as online tutoring, library databases, and study groups, to save time and maximize your study efforts.
Take care of yourself: Make time for self-care, sleep, and exercise to reduce stress and maintain your mental and physical health. Even a quick, 10-minute walk can make all the difference!
Stay motivated: Remember why you decided to go back to school and stay focused on your long-term goals. Celebrate your successes and don't be too hard on yourself when things get tough.
Can I Afford to Go Back to School with Kids?
One of the biggest concerns for working parents considering returning to school is how to pay for college. The cost of tuition, books, and other expenses can be overwhelming, especially when combined with the costs of raising a family.
It's important to research all of the options and plan ahead to minimize the impact on your family's finances. With careful planning and a strong support system, you can overcome the financial barriers to returning to school and achieve your goals.
Many colleges and universities offer flexible payment plans and financial aid counseling, to help working parents like you find the best solution for their individual needs.
Some schools offer various options available to help ease the financial burden of returning to school. These can include scholarships, grants, student loans, and employer tuition reimbursement programs. Through an employer program, your tuition could be covered or reduced through your workplace.
Employer & University Partnerships
Some colleges partner with companies to provide educational benefits for employees. This could include tuition matching, scholarships, or other forms of financial assistance.
And the best part? Your spouse and dependent children are also eligible.
Ask your HR department to find out whether your company participates in any such programs. It could provide you and your family with a lot of potential significant savings!
Working Parents Returning to College
Enrolling in college as a working parent will be challenging—it's true. But alternative scheduling options and remote learning technology can make higher education more accessible for those with full schedules and family obligations.
Employer partnership programs and e-textbooks could ease the financial strain and enhance opportunities for your dependents. It may take a little creativity and a lot of trial-and-error, but going back to school is possible for a working parent.
Are You Ready to Get Started?
ECPI University offers accelerated degree programs, alternative scheduling options, online learning, e-textbooks, and we have partnered with many employers to offer educational discounts for employees and their dependents. Check with your company to find out if you could be eligible for potential significant savings on your education! We've helped many working parents achieve their academic goals and we want to help you, too.
It could be the BEST decision you ever make!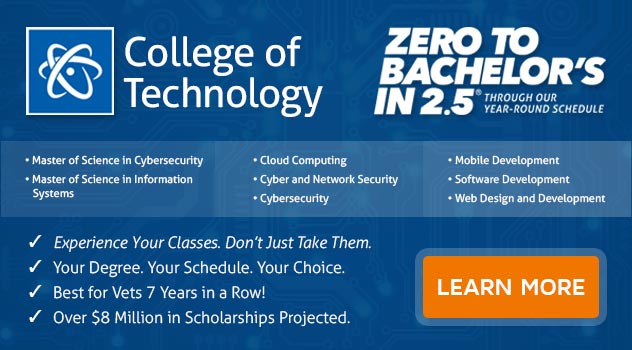 DISCLAIMER - ECPI University makes no claim, warranty, or guarantee as to actual employability or earning potential to current, past or future students or graduates of any educational program we offer. The ECPI University website is published for informational purposes only. Every effort is made to ensure the accuracy of information contained on the ECPI.edu domain; however, no warranty of accuracy is made. No contractual rights, either expressed or implied, are created by its content.