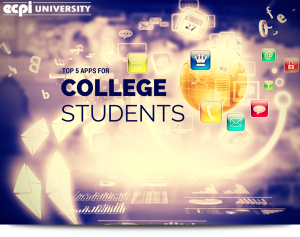 Students in college are undoubtedly confronted with boatloads of responsibilities relative to their previous high school lives. As a result, the transition is often filled with pitfalls. It's not only an adjustment period, but what's expected of you is far greater than the life you used to be accustomed to.
Today, there seems to be an app for every practical purpose in life. This list of apps are designed to make college life easier; so when it comes to college, "There's an app for that" too! Try these helpful apps, and this is just the tip of the iceberg because there are plenty more where this came from!
As one of the most simple and fun way to get things done, Any.do allows students to effectively manage their course work, homework, and any other daily with an easy-to-use to-do list. Bolstered with several features, Any.do enables students to seamlessly go from day to day not missing a beat by syncing data from mobile devices to your home PC. With the Google Chrome extension, Any.do can be easily managed from the popular web browser. This award-winning must-have app is ideal for any student and has quickly grown to gain the endorsement of over 10 million people.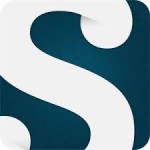 Scribd.
One of the most frustrating aspects facing students is having to purchase all of the required books through the long lines of bookstores. Fortunately, there's an app for that called Scribd. Scribd features over 500,000 different books from over 900 different publishers, and it is growing daily. Instead of having to stand in student bookstore lines, Scribd allows students to easily find the books they need for class. With Scribd, students can read on their tablet, smartphone, or from their web browser. Best of all, Scribd automatically syncs the student's reading progress, so they can always pick up right where they left off.

Studious
Just because a student enrolls in school doesn't mean they will automatically become studious. To help students reach this goal, the Studious app makes studying and being prepared much easier. With Studious, students can easily organize their class schedules on an easy to read timetable. Even better, this app allows students to effectively sync up their timetable up with their friends. The Studious app has several additional features designed to prevent students from ever missing assignments or exams and to keep track of their results. Best of all, Studious keeps all of the information safe and secure on the cloud.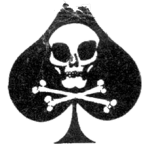 SelfControl
As a totally foreign word to some students, self control can now be gained through the intuitive SelfControl app. SelfControl is an app that effectively allows students to block their access to mail servers, distracting websites – such as Facebook – and practically anything else on the net. To use the app, students must simply set a time to block the sites listed on their blacklist and click "Start." Once the app is activated, they will be unable to access any of the blacklisted sites even if they restart their computer. Since self control is so hard to come by with students, the SelfControl app provides much needed assistance.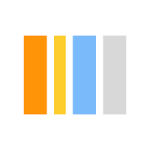 RefME
As a quintessential component of college, students will undoubtedly have to do research and write papers. RefME is an app designed to make creating bibliographies and citations as simple as a click. RefME enables students to easily reference books, journals, websites, and much more for its valuable information. In addition, this tool empowers students to choose from well over six thousand different referencing styles, including MLA, APA, harvard, Oscola, and Chicago. RefME also allows students to quickly scan journal barcodes and books with the mobile app. No matter where you are, RefME will enable students to work from anywhere and import the references to several document publishing tools.
There's a vast amount of useful apps and tools out there that would make your college experience a little easier. Instead of facing it alone, try the following apps, if they are out there why not take advantage of them?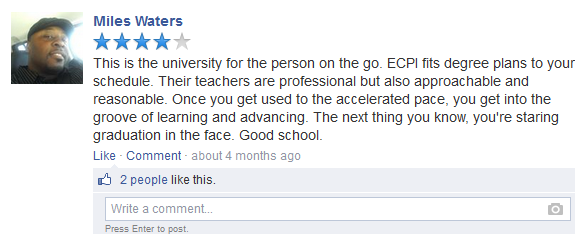 \
DISCLAIMER – ECPI University makes no claim, warranty or guarantee as to actual employability or earning potential to current, past or future students or graduates of any educational program we offer.  The ECPI University website is published for informational purposes only. Every effort is made to ensure the accuracy of information contained on the ECPI.edu domain; however, no warranty of accuracy is made. No contractual rights, either expressed or implied, are created by its content.