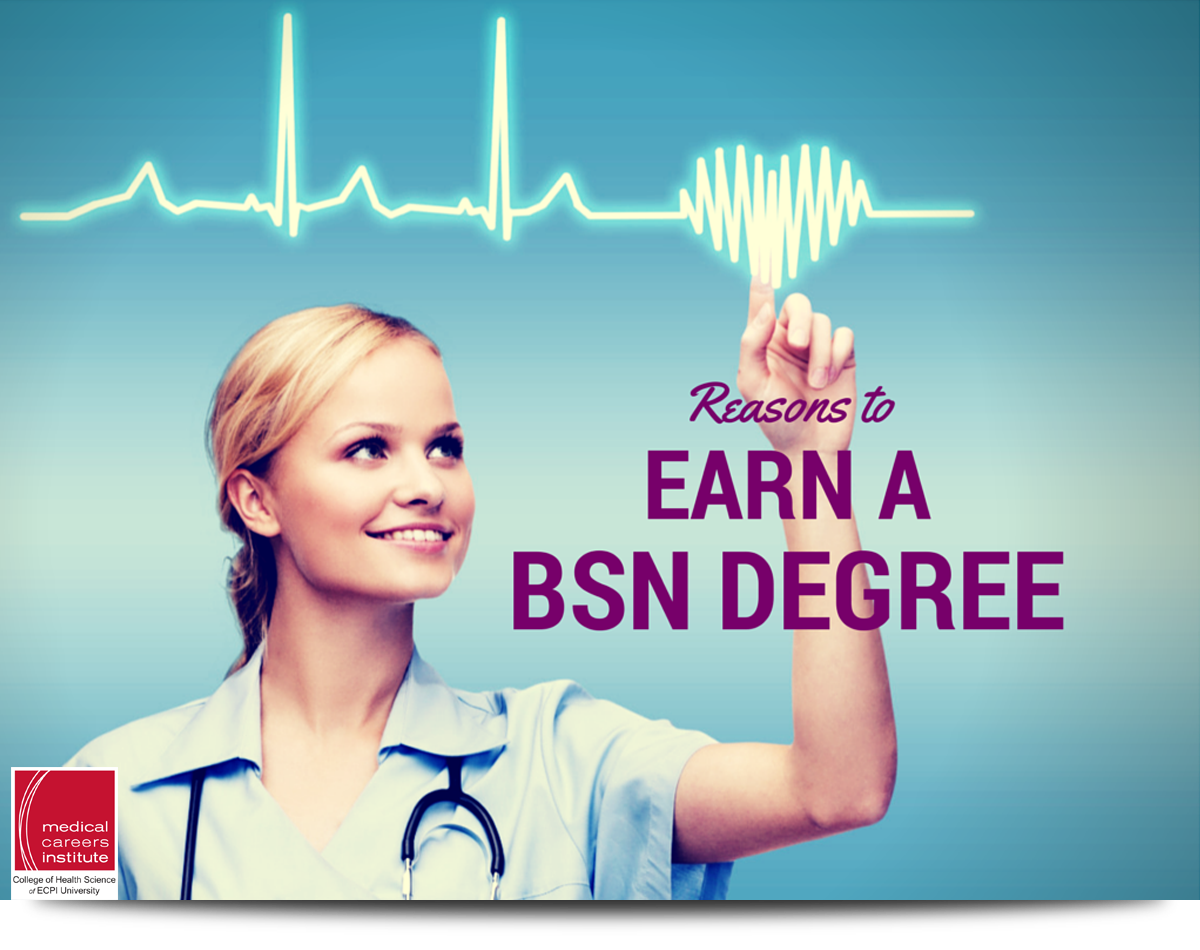 As Baby Boomers retire, the need for health care has and will continue to significantly grow and put additional stress on America's healthcare system. As a result of the projected increase in demand, the Association of American Medical Colleges (AAMC) estimates the United States will face a shortage of over 130,600 physicians by 2025.
At the same time, the American Association of Colleges of Nursing projects a shortage of registered nurses. While helping to meet the increasing healthcare demand for medical professionals is one reason to earn a Bachelors of Science in Nursing, the following information helps to explain 5 other reasons you might want to consider earning a Bachelor of Science in Nursing (BSN) degree.
Job Security...
To accommodate the increasing number of Baby Boomers, the need for nurses is at a nearly all-time high. According to the Bureau of Labor Statistics, the field for registered nurses is expected to expand much faster than average at a rate of 19% growth between 2012 and 2022. When students earn a BSN degree, they have the option of embarking on a highly-rewarding career with potentially more job security.
A Competitive Salary...
With a Bachelor's of Science degree in Nursing, nurses have the opportunity to assume greater roles in the healthcare system and even specialize in specific areas of care. However, according to the Bureau of Labor Statistics (BLS), if they decide to earn their RN license, they will have the opportunity to earn an average of $31.48 per hour, which equates to $65,470 a year.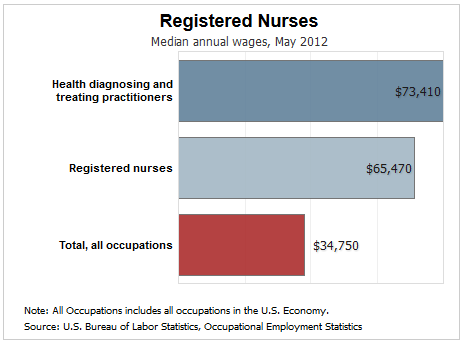 An Exciting & Rewarding Career...
Students with a BSN degree working as registered nurses provide care to patients as well as coordinate care with doctors and other nurses. Registered nurses also educate the public about a wide variety of health conditions. At the same time, nurses are instrumental in providing advice and emotional support to both patients and family member of the patients.
Better Job Placement and Performance...
According to a 2012 American Association of Colleges of Nursing study, 88% of BSN graduates find job placement. In addition, the study found that nurses with BSN degrees are directly linked to superior patient outcomes, which includes lower mortality rates and lower failure-to-rescue rates. The Institute of Medicine has advocated that 80% of all nurses have a bachelor's degree by 2025.
While most BSN degrees will take approximately four years, students at ECPI University can take advantage of an accelerated educational track. As a result, students can earn their Bachelor of Science in Nursing (BSN) degree in 2.5 years. The College of Health Science, Medical Careers Institute, of ECPI University offers students a hands-on accelerated education, which only requires the student to take two classes at a time. By earning credit every five weeks, students in the BSN program will earn their degree much quicker. In addition, students can choose to pursue their education through traditional classroom learning, online classes, or even night classes. Best of all, the hands-on education allows the students to quickly apply what they have learned in the classroom. To learn more, visit ECPI University's website. It could be the Best Decision You Ever Make!


DISCLAIMER – ECPI University makes no claim, warranty or guarantee as to actual employability or earning potential to current, past or future students or graduates of any educational program we offer. The ECPI University website is published for informational purposes only. Every effort is made to ensure the accuracy of information contained on the ECPI.edu domain; however, no warranty of accuracy is made. No contractual rights, either expressed or implied, are created by its content.
Gainful Employment Information
For more information about ECPI University or any of our programs click here: http://www.ecpi.edu/ or http://ow.ly/Ca1ya.