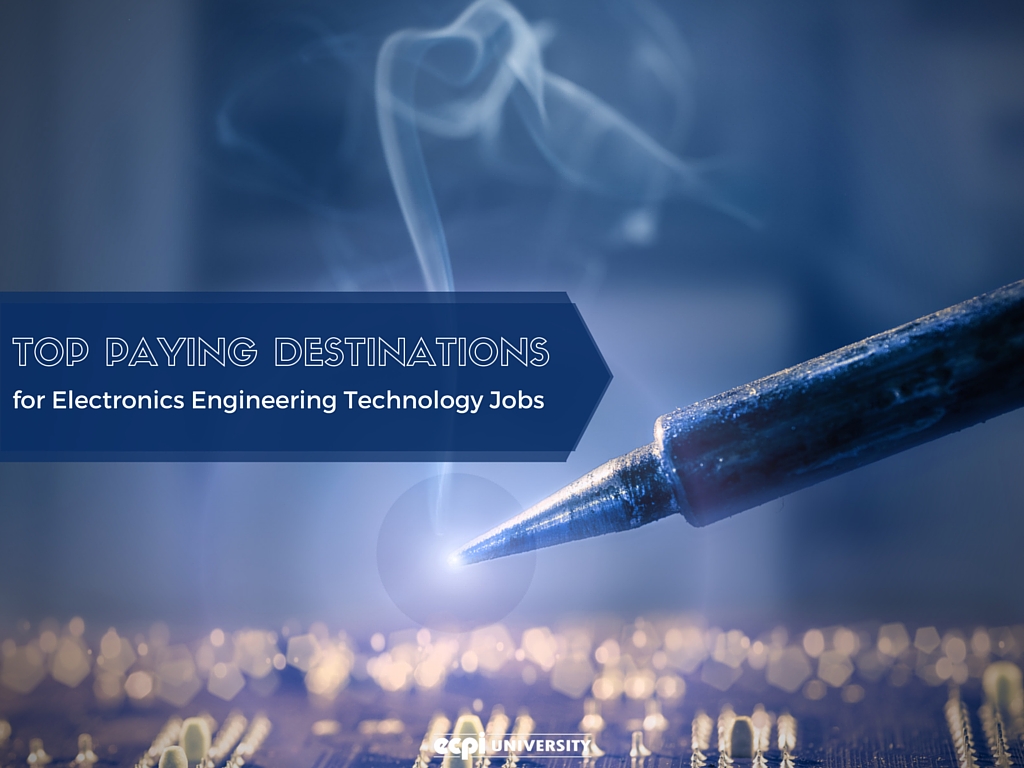 When you think about the careers you want to go into, it's likely that a few criteria float to the top. For example, your natural aptitude for various jobs in the career field, the educational requirements, career potential and salary. Often, many people prefer jobs that combine a high salary for a relatively low educational investment, and that are common enough that they can work anywhere they like. With these factors in mind, becoming an electronics engineering technologist could be a great career move.
You could get paid well and live anywhere that suits you, be it in Alaska, rural Texas or Atlantic City, New Jersey. Enjoy the brisk air of Alaska, the sunny weather of California or the breathtaking views everywhere in between.
What Are the Top Paying Locations for EET Careers?
Top Paying States for Electronics Engineering Technologists
The five highest-paying states in which these technologists live are the District of Columbia, Alaska, Maryland, Nevada and Rhode Island. Those in D.C. earn a mean (average) annual salary of $78,210, or $37.60 per hour, according to Bureau of Labor Statistics figures from May 2014. In Rhode Island, the technologists make a mean of $68,160 yearly, or $32.77 per hour.
Top Paying Metro Areas for Electronics Engineering Technologists
States do not tell the entire story when it comes to pay. For example, electronics engineering technologists in Anchorage, Alaska make more money than the average technologist in D.C. Anchorage technologists bring home an average yearly salary of $81,780, while those in the number 10 metro area Atlantic City-Hammonton, New Jersey, earn an annual mean of $72,250, according to the Bureau of Labor Statistics. In between those two areas are places such as Fresno, California, Mobile, Alabama, and Kennewick-Pasco-Richland, Washington state.

Top Paying Non-metro Areas for Electronics Engineering Technologists
If you prefer country living or non-metro areas, check out St. Mary's County, Maryland, as well as northeastern Virginia. In St. Mary's, electronics engineering technologists make an average of $83,150 a year, while in northeastern Virginia, they pull down $82,610, according to data from the Bureau of Labor Statistics. Los Alamos County, New Mexico, Nevada and northwestern Texas are other good places to find high-paying non-metro technologist work.
What to Consider When Looking at Top Pay
Perhaps as important to you as the top-paying destinations are the industries in which you might work. High-paying fields such as newspaper, periodical, book, and directory Publishers, and oil and gas extraction employ only a small percentage of all electronics engineering technologists. The limited availability of jobs in these fields means you might not land in a top-paying industry, but the good news is that electronics engineering technologists do get paid well across all industries.
Other factors that influence how much you get paid are the cost of living in the area in which you work, the highest level of education you have and your years of work experience. In other words, someone who has a bachelor's degree stands to qualify for higher pay than someone with the same work experience but who has an associate degree. Likewise, two candidates who have equivalent educational degrees tend to get paid differently if they have different amounts of work experience.
What Electronics Engineering Technologists Do
In case you're unclear on what electronics engineering technologists do, here's the scoop. They assist electrical engineers in the design and development of computers and equipment such as medical monitoring devices and navigational devices. Job functions include evaluating, adjusting, testing and repairing devices. During a typical work day, a technologist might design basic circuitry and draft sketches, assemble prototypes, adjust instruments, and use tools such as drills to make parts. These folks must possess several key skills, such as logical thinking, math and mechanics. Writing skills, problem-solving skills and observational skills are also huge.
What's the Employment Outlook for EET?
Employment rates for electronics engineering technologists should remain steady at least through 2022. While it's true that many manufacturing industries in which they work are experiencing slow growth or even negative growth, this is offset by the increase of engineering services firms as well as intensified demand in computer systems design. Higher numbers of technologists are needed for work on GPS devices, cellphones, computers and more.
What Education Is Needed to Work in Electronics Engineering Technology?
At the very least, most electronics engineering technologists need an associate degree. However, more education means higher pay, so aspiring technologists should maximize their salary by earning bachelor's degrees. After you enroll in college, expect to take classes in subjects such as C++ programming, physics and circuitry. Hands-on labs and simulations will help further your educational experience.
Changing my profession going to get my Bachelor degree of science in electronic engineering at ecpi University

— Yung Manne (@YungManne) September 26, 2013
Does the prospect of becoming an electronics engineering technologist appeal to you? Contact ECPI University TODAY for more information about earning your Bachelor of Science in Electronics Engineering Technology! With the school's year-round program, you could graduate in a mere two and a half years. It could be the Best Decision You Ever Make!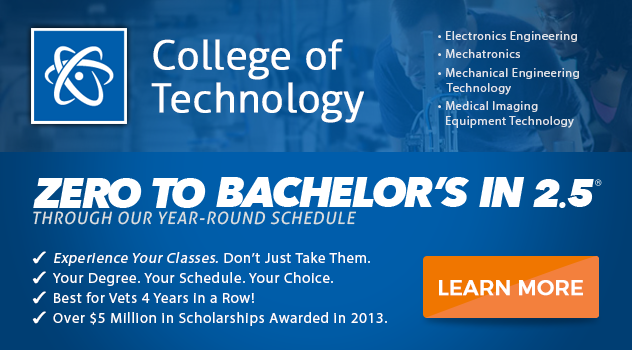 DISCLAIMER – ECPI University makes no claim, warranty or guarantee as to actual employability or earning potential to current, past or future students or graduates of any educational program we offer. The ECPI University website is published for informational purposes only. Every effort is made to ensure the accuracy of information contained on the ECPI.edu domain; however, no warranty of accuracy is made. No contractual rights, either expressed or implied, are created by its content.
Gainful Employment Information – Electronics Engineering Technology - Bachelor's
For more information about ECPI University or any of our programs click here: http://www.ecpi.edu/ or http://ow.ly/Ca1ya.