Trends in Mobile Application Development: What is Making a Difference?
The growth in demand for enterprise mobility is taking mobile development to new heights. The trend is showing no signs of slowing down. Many organizations are continuously working towards an improved digital experience for end users. Mobile apps have transformed the way people interact with the web. It is no surprise that the majority of smartphone users spend considerable time in mobile applications.
Developers are responding to the trend through further development of mobile commerce, expansion of social media, and the creation of new, dynamic technology to run and display these applications. Social media is attracting huge attention due to a marked increase in advertising budgets. Developers are set to continue leveraging the platforms by creating new services.
These professionals are prioritizing user interface (UI) and user experience (UX). For this reason, they are more likely to continue focusing on flat design and simplified user interactions for some time. Usability trumps aesthetics on the design priority list.
However, developers may pay attention to visual overhauls in response to a report by Google, which states that 26 percent of installed apps are used only once. The overhauls can transform pre-existing apps that did poorly and try to make their interface more aesthetically pleasing and interesting to interact with.
Top Current Trends for Developers to Look For
Internet of Things (IoT)
Internet of Things (IoT) is undoubtedly transforming the mobile application development landscape. As more connected gadgets are introduced on the market, developers are set to provide dedicated applications to manage these devices. The majority of IoT offerings require integration with niche or third-party devices or services.
IoT solutions require robust security making security a major concern for developers. Most security breaches on mobile apps are caused by misconfigurations. Denial of service attackers have been exploiting Internet of Things devices due to security vulnerabilities.
Instant messaging apps
The evolution of messaging apps is taking the mobile development arena by storm. The trend is driven by the need for businesses to employ new ways to reach their target audience. Businesses are finding it easier to communicate with customers through instant messaging applications.
For this reason, Kik and Facebook launched Chatbot platforms to enable organizations to create messaging apps. The programs use artificial intelligence to provide relevant answers to questions fielded by the customers. A number of prominent companies have already taken advantage of the platform to build lightweight messaging apps.
Meanwhile, Facebook Messenger and WeChat now incorporate in-app payments for users. The move is aimed at revolutionizing e-commerce and create new digital possibilities. Instant messaging and social media apps enjoy regular use with individuals utilizing a variety of features on each use.
The referenced media source is missing and needs to be re-embedded.
Future Trends in Mobile App Development
Enterprise mobile applications go hybrid and micro
As more organizations shift enterprise solutions like CRMs (customer relationship management) to mobile devices, the demand for skilled developers will outstrip supply. This trend contributes to an increased use of low-code and no-code development tools. However, the activity may be limited to basic apps with minimal functionality. The creation of high-performance applications requires substantial software development experience.
Non-technical individuals can focus on developing micro apps. These programs are centered on the user interface and can allow users to access specific functions of an enterprise solution on a mobile device. However, the approach may create problems for amateur developers because micro apps require seamless integration with parent enterprise programs.
Android-first coming soon
The dominance of iOS as the developers' preferred platform is set to end. This status quo was influenced in part by the substantial revenue gap between Google Play and the App Store. Many developers also cited Android fragmentation as one of the reasons for prioritizing iOS.
The trend will shift because many applications are being built for promoting customer loyalty and brand awareness than revenue generation. Many developers still prioritize direct monetization on the App Store.
On another level, emerging markets like India, Latin American countries, China, and South Africa are dominated by the Android platform. These markets are witnessing a significant boom in Android-based smartphone sales when compared to developed countries. Google Play is also making innovative changes to its ecosystem. The improvements include robust security updates, optimized developer guidelines and the introduction of Nougat.
Staying up-to-date with mobile development trends
Staying up-to-date with the latest trends is vital for mobile development students. Fortunately, the internet provides tons of information on development news. In addition, students can stay tuned to industry developments by attending developer conferences. Doing so provides access to presentations and demos. The events are also ideal for networking. Some of the major conferences include Google I/O, Microsoft TechEd, and Apple WWDC.
Are you passionate about mobile app development? Are you interested in earning a Bachelor of Science Degree in Computer and Information Science with a Major in Software Development - Mobile Development Track? ECPI University offers this degree field on an accelerated schedule. Where students could earn their diplomas in as little as 2.5 years. For more information, contact a helpful admissions advisor today.
It could be the Best Decision You Ever Make!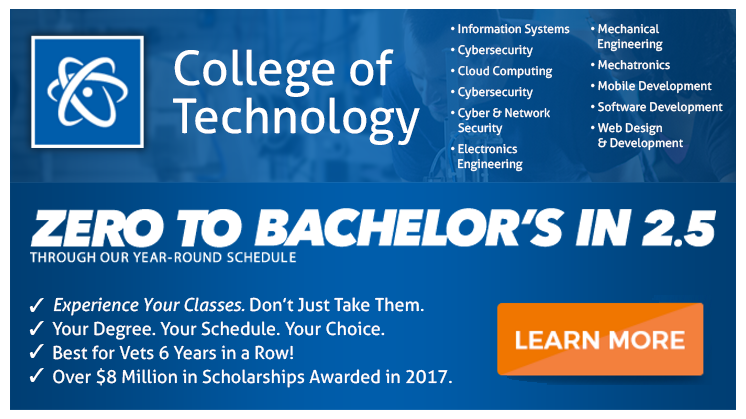 DISCLAIMER – ECPI University makes no claim, warranty, or guarantee as to actual employability or earning potential to current, past or future students or graduates of any educational program we offer. The ECPI University website is published for informational purposes only. Every effort is made to ensure the accuracy of information contained on the ECPI.edu domain; however, no warranty of accuracy is made. No contractual rights, either expressed or implied, are created by its content.
Gainful Employment Information – Software Development - Bachelor's
For more information about ECPI University or any of our programs click here: http://www.ecpi.edu/ or http://ow.ly/Ca1ya.