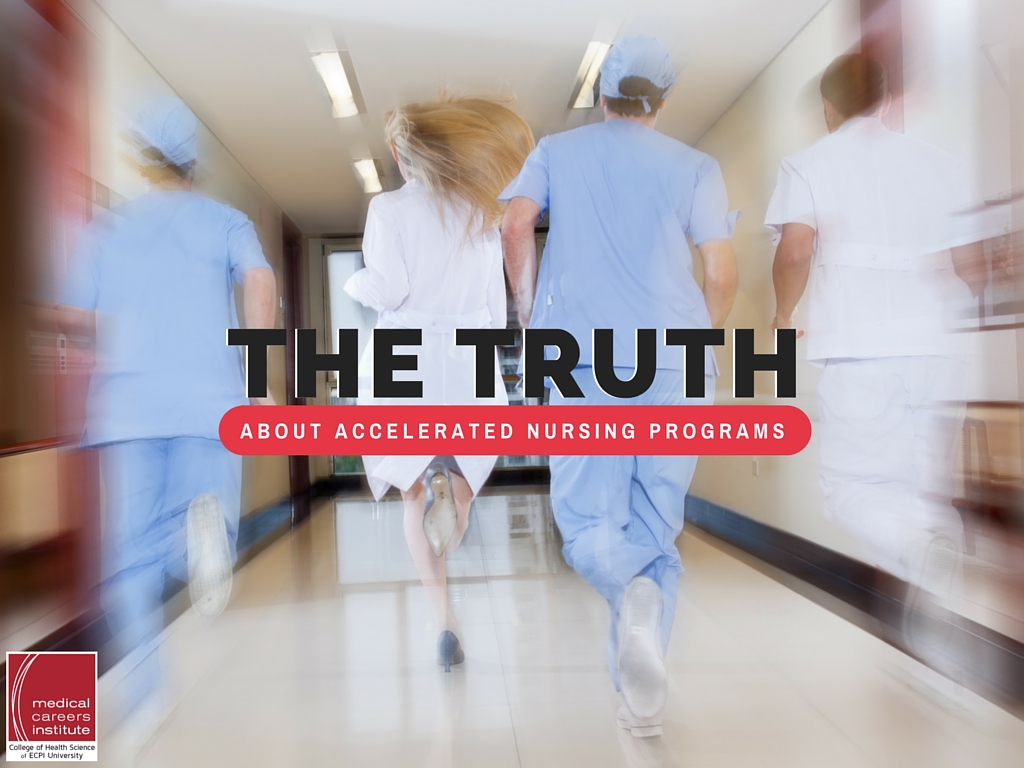 The Truth about Accelerated LPN Programs
Accelerated programs in nursing are very common; not as common are accelerated programs to become a Licensed Practical Nurse (LPN). Navigating through the various options and degree programs is tricky. Finding out the real commitments of time and money for any accelerated nursing program is even harder. 
Common Abbreviations 
Keeping all the different titles straight is tough enough: 
CNA—Certified Nursing Assistant; you only need a high school diploma to become a CNA
LPN—Licensed Practical Nurse; you need an associate degree or a diploma to become an LPN
LVN—Licensed Vocational Nurse; California and Texas call LPNs LVNs; you need your associate degree to earn it
LNP—Licensed Nurse Practitioner, a designation used in Virginia, probably as a way to get back at Texas and California 
LSN—Licensed School Nurse; dispenser of magical ice and caller of parents
RN—Registered Nurse; most RNs have attained an associate degree
BSN—Bachelor of Science in Nursing; this gets you to the level of testing to become an RN
MSN—Master of Science in Nursing; the master's degree can also appear as a Master of Nursing (MN), Master of Science (MS) or Master of Arts (MA). 
As you can see, nursing is confusing from the start, so choosing a program must start with your current credentials. If you have some college education from one school, you may be able to build on those credits to earn your diploma to become an LPN through another institution. 

How Accelerated Nursing Programs Work
If you are already a CNA or have some transferable college credits, programs exist for you to learn enough to pass the national exam for LPN in as little as six months. Be careful; no school of any true merit is going to guarantee that you will pass the National Council of State Boards of Nursing's National Council Licensure Examination in Practical Nursing (the NCSBN's NCLEX-PN; the medical field is knee-deep in these acronyms, and you should learn them ASAP).
A school will provide you with the curriculum you need to pass the exam, but learning the material, taking the test, and earning your LPN certification is up to you. If you are already well-versed in essentials of nursing and need only to brush up on nursing skills and review knowledge, an accelerated LPN program could work out well for you. 
The American Association of Colleges of Nursing (AACN, yet another acronym) identifies schools that cater to college graduates who, rather than pursue their undergraduate subject, are now interested in nursing. The accumulated undergraduate credits earned for another major transfer; classes focus on nursing skills. You earn a BSN in as little as 11 to 18 months. AACN describes these programs as "intense with courses offered full-time with no breaks between sessions." Such programs are great—but only if you already have a Bachelor's degree in a field unrelated to nursing.
Suppose, though, you have little or no background in nursing and no undergraduate degree. If you still hope to get through an accelerated LPN program in just a few months, you may be sadly disappointed and financially devastated by the reality of a program that moves headlong through complex curriculum at high cost. 
Your Nursing Education: Two Words of Caution
Some colleges provide a "Certificate of Completion," rather than a degree or an LPN diploma. Another question to ask any program, accelerated or otherwise, is the rate of passing for its graduates taking the NCLEX-PN exam. A sign of a weak program is one that cannot demonstrate that at least 80 percent of its graduates pass the national exam. 
Look for these signs pointing toward success in any LPN program: 
Well-grounded curriculum
Practical experience
Interactive labs
Supportive, collaborative classes
Scheduling Your Education & Finding Flexibility
Several issues compete for your attention when you attend college as an adult: 
Current job: you still need to pay for gas, food, rent or a mortgage.
Social stresses: how understanding will family, friends, children and your spouse be? 
Money: education is added financial strain.
Community commitments: laser-like focus may require saying "no" to charities, sports, social clubs, and more.
Accelerated nursing programs are typically full-time, with less of a window to absorb the material before moving on to the next topic. A 15-month program may work better for you if you have adult responsibilities to juggle, need time to absorb class material, and want a balance between lecture and lab, between practice and theory. 
It's official I'm a student at ECPI university going for my LPN so… https://t.co/Xvm8isC68Q

— Freshcobar (@MiguelBrennin39) August 5, 2015
Fast-track Your Career as an LPN
An excellent entry point for earning your LPN is to attend ECPI University's College of Nursing, the Medical Careers Institute, and earn your Licensed Practical Nursing diploma in 15 months. You are eligible to take the NCLEX-PN upon completion, and start your journey in nursing. Contact ECPI today to learn more. It could be the Best Decision You Ever Make!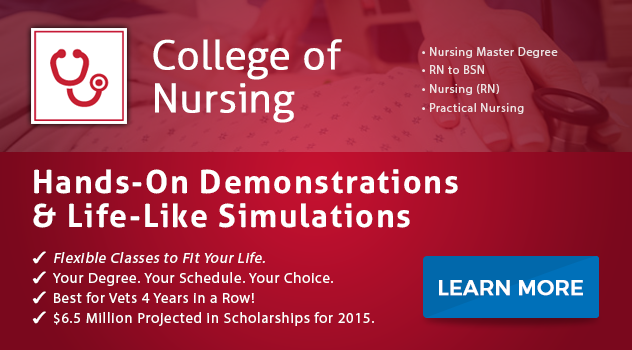 DISCLAIMER – ECPI University makes no claim, warranty or guarantee as to actual employability or earning potential to current, past or future students or graduates of any educational program we offer. The ECPI University website is published for informational purposes only. Every effort is made to ensure the accuracy of information contained on the ECPI.edu domain; however, no warranty of accuracy is made. No contractual rights, either expressed or implied, are created by its content.
For more information about ECPI University or any of our programs click here: http://www.ecpi.edu/ or http://ow.ly/Ca1ya.