Types of Security in Cloud Computing: What Do I Need to Know to Work in the Field?
The concept of cloud computing began in the 1960s as one man's vision for an "intergalactic computer network," a system to which everyone on the planet could be connected and from where they could access any program from any site. That man was J.C.R. Licklider (1915-1990), who ran the Advanced Research Projects Agency Network (ARPANET). That vision aptly describes what we use today.

What Exactly is Cloud Computing?
Cloud computing has many advantages to the home, academic, and commercial sectors. Users access applications from email and databases to multimedia and complex data manipulation programs. Users can do this without having to hold massive amounts of storage space or pay for expensive computer programs that they only use sporadically.
Computer technology is advancing at an exponential rate, with new programs and paradigms emerging every day. Companies simply cannot afford to keep up by investing in new developments as they hit the market.
The main benefits of subscribing to a cloud computing service are that backups are stored by the provider, so reducing the user's risk of experiencing a data failure, and they pay only for the resources they require.
Who works in the cloud computing industry?
Joseph Licklider would have no idea the impact his vision would have on future job market. This article in Computer Weekly describes some of the cloud computing jobs for which there are the highest demand. Let's take a look at what they are and the credentials required to qualify for one of these jobs.
Cloud architect -- These are the leaders who develop and implement new cloud computing strategies in line with clients' performance and budgetary objectives. To get here, you would need a B.S. in computer engineering or science and ten or more years' experience in the field.
Cloud sales -- Once the architects and engineers have done their bit, someone needs to go out and peddle their wares to C-level professionals in mid-size and enterprise-level organizations. Enterprise level simply means you are working for organizations and not individuals. You would be off the hook for a B.S. in computer science, but need a degree in Business Administration and experience in client-facing roles.
Cloud engineer -- This job involves planning and conducting "technical tasks associated with implementing and maintaining internal enterprise-shared virtualization infrastructure." To succeed in this role, you need a B.S. in computer science, five years' experience and the ability to comprehend what the preceding sentence means.
Cloud services developer -- These individuals design and build customer-facing tools that enable clients to connect with and use the cloud. Again, you would need a degree in computer science and five years' experience.
Cloud systems administrator -- You fix things and help companies. plan for future cloud computing requirements. You still need a bachelor's degree in computer science or engineering but only three years' experience supporting enterprise-level installations.
Cloud consultant -- Here, you would conduct technical studies, evaluate business needs and recommend appropriate cloud IT options to IT management. A degree is not necessarily required, but you do need a good eight years of relevant experience.
Cloud product manager -- There is a lot of thinking and writing in this role, where you plan products from concept development through marketing and sales. A relevant bachelor's degree is necessary to get your foot in the door, as is three years' relevant experience.
Getting Started With the Right Education
By now, you have probably figured out that, except for sales jobs, you need a bachelor's degree in computer science or engineering. The ideal degree program would be interactive, use cloud and virtualization, and give you practical experience at setting up software clients and servers, create storage solutions, and deploy applications for small, medium, and large installations.
Are you interested in cloud computing? If you want to earn a Bachelor of Science in Computer and Information Science with a Major in Cyber and Network Security - Cloud Computing Track, consider ECPI University for the education you need to make a difference in the industry. For more information about this exciting opportunity, connect with a knowledgeable admissions advisor today.
It could be the Best Decision You Ever Make!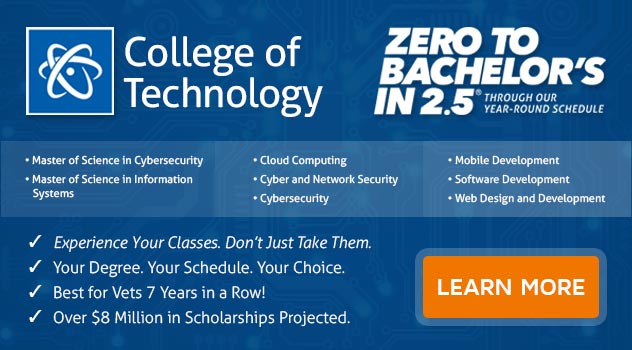 DISCLAIMER – ECPI University makes no claim, warranty, or guarantee as to actual employability or earning potential to current, past or future students or graduates of any educational program we offer. The ECPI University website is published for informational purposes only. Every effort is made to ensure the accuracy of information contained on the ECPI.edu domain; however, no warranty of accuracy is made. No contractual rights, either expressed or implied, are created by its content.
Gainful Employment Information – Cloud Computing Track - Bachelor's
For more information about ECPI University or any of our programs click here: http://www.ecpi.edu/ or http://ow.ly/Ca1ya.