Understanding Cloud Security for Future Students
Cloud computing simply refers to the delivery of on-demand computing services over the internet on a pay-as-you-go basis. Some of the services may include applications development, networking, and data processing and storage.
You could also get processing power, standard office applications, and artificial intelligence insights. Any service that doesn't require you to be physically close to your computer hardware can be delivered through cloud computing.

How does cloud computing work?
Owning and running an in-house data center is a costly affair. Many companies are today renting access to various services like applications and storage from cloud service providers as opposed to owning an expensive computing infrastructure.
As a result, they save on the high upfront cost and complexity of setting up and maintaining an IT infrastructure. You only pay for what you use, when you use it. Cloud service providers, on the other hand, benefit from the significant economies of scale by giving the same service to several clients.
Cloud computing benefits
Depending on the type of service you're getting from cloud computing, the benefits will vary widely. First, companies using cloud services don't need to purchase or maintain their own computing infrastructure.
You can save a lot of money and stress since you don't have to buy servers, update applications or operating systems, or dispose of outdated hardware. For commodity applications like email, cloud providers take up the hassles of keeping the systems functioning with minimal downtime.
Since cloud computing service providers often have highly skilled IT staff that specializes in various fields, small companies can be sure to get more efficient and secure services that relying on in-house staff.
Using cloud services means that companies can execute their projects faster and test concepts without going through lengthy procurement processes and footing high upfront costs. You only pay for the resources you consume, which cuts down the costs. Again, if your new product turns out to be popular, cloud computing allows you to scale it up faster.
How to turn your Passion into a Career in Cloud Computing
Cloud computing has become part of everyday life. Whether you are a student using Google Docs to write and store papers or a business owner using Amazon Web Services to build a brand, cloud computing has become an important trend in modern society. If you have a passion for technology and cloud-based services, you could turn your passion into a lucrative career by getting some formal training.
If you are looking to start a career in the cloud computing industry, there are different degree programs you can take either on campus or online. A good formal education program could get you up to speed in your career. By the time you graduate from the program, you should have enough knowledge and skills to launch a career in cloud computing.
A bachelor's degree in cloud computing won't just teach you the basics in cloud computing but should equip you with the latest technologies that businesses can integrate with cloud computing and the measures taken to keep cloud services secure.
Cloud Computing Career Overview
Cloud computing or software services have open avenues for businesses to enhance flexibility, agility, and efficiency. By providing software, platforms, and infrastructure, cloud computing enables users to access and implement critical business and technology tools as and when they need it.
Moreover, cloud services have increased demand for IT professionals to manage these vast networks. The U.S. Department of Labor projects that employment opportunities for network and computer systems administrators will grow by 8% between 2014 and 2024. This rate is faster than the average growth of all occupations. The demand for cloud computing professionals will most likely continue to grow as new companies invest in newer, faster technologies and mobile systems.
Future Outlook
Over the next few years, the investment that businesses will make towards cloud and security infrastructure is projected to systematically increase. This means that the industry will accommodate an additional number of cloud computing professionals needed to successfully cope with the increased adoption of the technology.
These investors are expected to secure the future of careers in this sector, especially with the churning out of new graduates who continually add different expertise to the industry. Additionally, the field is quite dynamic and evolving, meaning that graduates have equal opportunity to create ideal cloud computing solutions that meet the changing needs.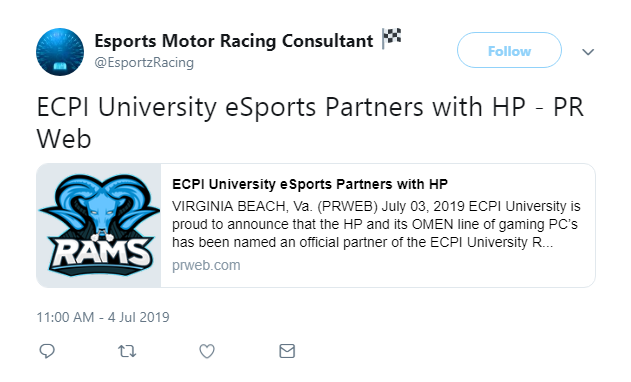 Are You Ready to Take the Next Step?
Are you interested in cloud computing? Join ECPI University and earn a Bachelor of Science Degree in Computer and Information Science with a Major in Cyber and Network Security - Cloud Computing Track. We offer this degree at an accelerated pace, so you can join the job market in as little as 2.5 years. For more information on this exciting opportunity, speak to one of our knowledgeable admissions officers today.
It could be the Best Decision You Ever Make!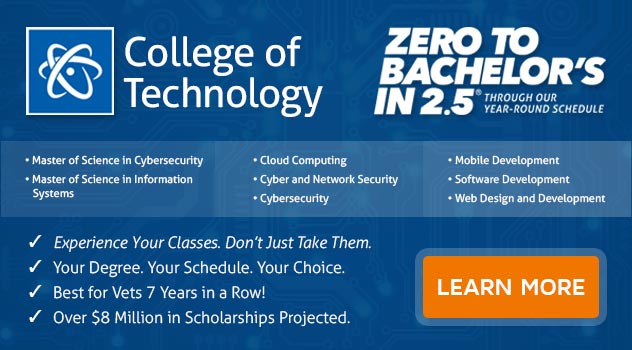 DISCLAIMER – ECPI University makes no claim, warranty, or guarantee as to actual employability or earning potential to current, past or future students or graduates of any educational program we offer. The ECPI University website is published for informational purposes only. Every effort is made to ensure the accuracy of information contained on the ECPI.edu domain; however, no warranty of accuracy is made. No contractual rights, either expressed or implied, are created by its content.
For more information about ECPI University or any of our programs click here: http://www.ecpi.edu/ or http://ow.ly/Ca1ya.