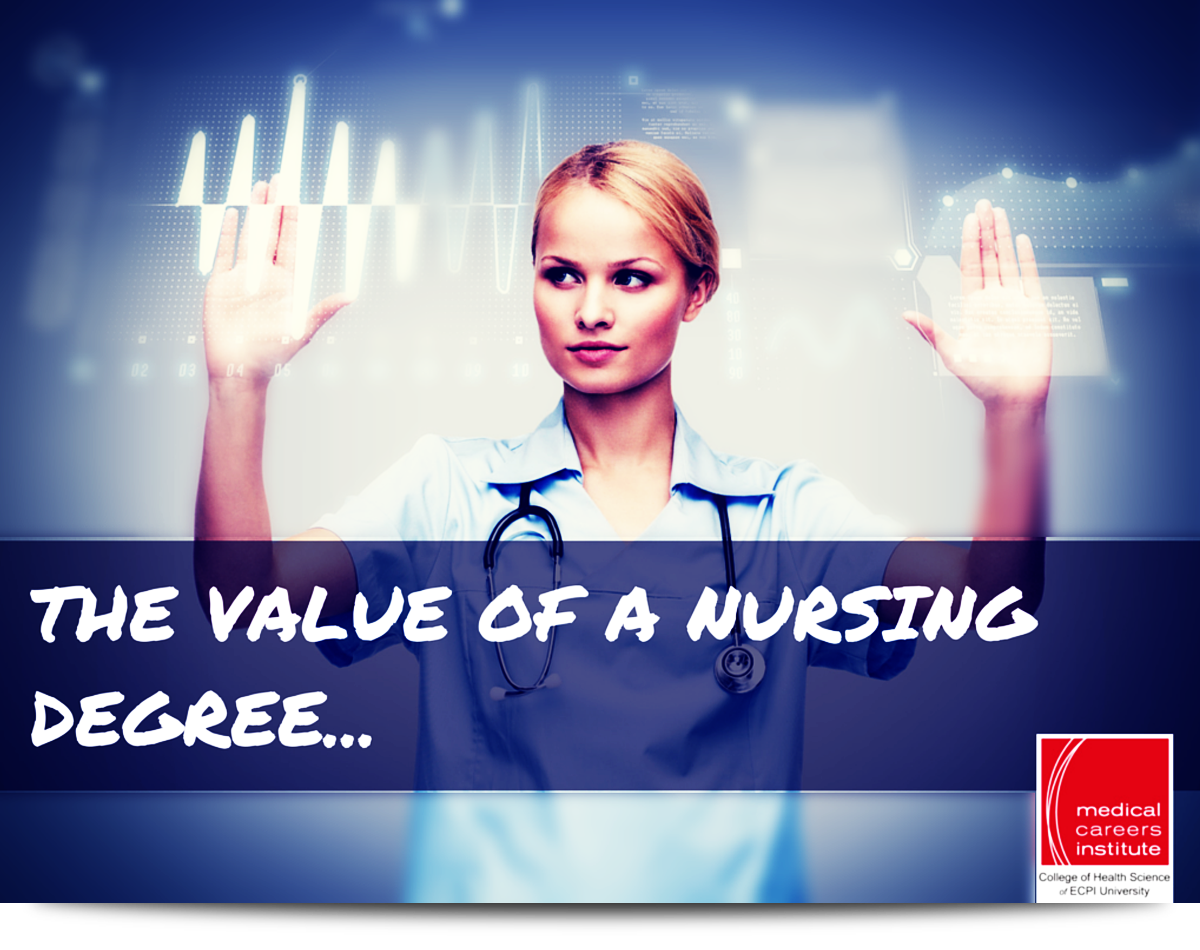 Simply put, not all registered nurses are the same. It is true that some nurses are men while others are women, but the true distinction in the nursing field is their level of education. To become a registered nurse, the student is required to pass the NCLEX Exam. However, in order for a student to be eligible for the NCLEX exam, they must earn either an associate's degree in nursing (ADN) or a Bachelor of Science in Nursing (BSN).
While the outcome is the same if the student passes the NCLEX Exam, nurses with a BSN are simply better prepared to face their career. The following information explains the inherent value of a BSN degree.
Better Patient Care...
According to a survey conducted by American Association of Colleges of Nurses, nurses with a baccalaureate level of preparations are linked to lower mortality and failure to rescue rates, which both contribute to better patient outcomes. As a result, more facilities are requiring nurses to have their bachelor's degree. Based on the survey results of 501 different schools of nursing, 77.4 percent of employers express a significant preference for BSN program graduates. In addition, 39.1 percent of hospitals and other healthcare facilities require new nurses to have their BSN degree. This percentage has increased nine percentage points since 2011.
Competitive Salaries...
According to the Bureau of Labor Statistics, registered nurses with experience can earn an a median income $65,470 per year. In addition, the career opportunities for registered nurses is expected to grow much faster than average at 19 percent between 2012 and 2022. This salary can vary depending on the nurse's geographic location. In addition, nurses with a BSN degree can expect to earn higher than the national average. While nurses with the minimum associate's degree and RN certification will typically start out toward the lower end of the scale, nurses with a BSN or MSN can demand higher salaries.
Preparation for the Future...
It appears as if the industry is moving toward making a BSN a requirement to become a registered nurse. In 2010, the Institute of Medicine called for 80 percent of the nursing workforce to have at least a bachelor's degree by 2020. With this notion, the importance of a BSN to nurses has been moved to a national priority. While nurses may not be required to have their bachelor's degree today, it appears as if the industry is moving toward a higher level of care and educational standard for registered nurses.
Nurses that earn a BSN degree have more tools to improve and save the lives of their patients on a daily basis. Since medical advancements are always being made, it's important for nurses to stay updated on the latest and most effective techniques and medicines. When students earn their BSN degree, they can stay abreast of the most current research to ensure they are giving their patients the best treatment possible.
Larger Scope of Nursing Career Opportunities...
When nurses earn their Bachelor of Science in Nursing (BSN), they are able to freely embark on several other opportunities in the field of nursing. Earning a degree could open the door for several other specialty careers, such as pediatrics, oncology, or working toward becoming nurse practitioner.
More and more hospitals and healthcare facilities are looking for nurses with bachelor's degrees. Nurses with BSN degrees are most often promoted to supervisory positions, earn higher pay, are inherently more prepared to make better decisions, and deliver a higher level of care. This facet allows these individuals to occupy supervisory positions such as department chief, administrative manager, or head nurse.

Are you interested in a career path in nursing? ECPI University offers a Associate of Applied Science Degree in Health Science with Nursing (RN) as well as a RN to BSN: Bachelor of Science in Nursing. Both can be completed in as little as 1.5 years! Contact us TODAY! It could be the Best Decision You Ever Make!

DISCLAIMER – ECPI University makes no claim, warranty or guarantee as to actual employability or earning potential to current, past or future students or graduates of any educational program we offer. The ECPI University website is published for informational purposes only. Every effort is made to ensure the accuracy of information contained on the ECPI.edu domain; however, no warranty of accuracy is made. No contractual rights, either expressed or implied, are created by its content.
Gainful Employment Information
For more information about ECPI University or any of our programs click here: http://www.ecpi.edu/ or http://ow.ly/Ca1ya.