What are Different Types of Accounting Jobs?
Accountants have much more than a "knack for numbers." As an accountant you'll manage a business (possible your own company), which means you need the ability to manage clients. If you enjoy math, that's important, but if you're honest, organized, dependable, and a good communicator – with written and verbal skills – then you have the makings of a great accountant!
What is Accounting?
Accountants manage financial information and records for organizations. This could include purchasing, payroll, marketing expenses, and much more. Organizations large and small utilize accountants, and cities near and far rely on accountants. They keep things running smoothly and efficiently, something that every business desires. Accountants may enjoy a certain amount of flexibility in where they can work, as most companies require financial management. 
Auditing
Most companies use an auditor, at least annually. Auditors analyze companies' financial statements for accuracy and compliance with state and federal regulations. They review the business assets, bank balances, expenses, income, and ledgers. Hopefully, everything will add up correctly! If not, they have to figure out what went wrong.

Budget Analyst
Clients (private companies, nonprofits, government agencies) need help creating and implementing a business budget. Budget Analysts need a good understanding of their business environment at every departmental level so that they can make expense decisions based on their current and future earnings. When it's time to distribute money to the departments, they're the most popular person in the building!
Forensic Accountant
The Forensic CPA Society says, "Forensic accountants inhabit a cloak and dagger corner of the accounting world . . . anything from procurement fraud to a top executive 'cooking the books' to industrial espionage."
Forensic accountants spend more time than most in courtrooms giving expert testimony; in fact, that's what "forensic" means: suitable for use in court. A forensic accountant needs to develop investigative skills to dig deeper to discover the numbers behind the numbers.
Staff Accountant
Staff accountants may work for corporations, government agencies, large accounting firms, or nonprofits. Some of their duties may include preparing taxes, monthly/quarterly reports, and financial statements. They can create and evaluate others' budgets, handle bookkeeping, accounts payable, and accounts receivable, among other duties.
Tax Accountant
A bachelor's degree is the minimum requirement for a tax accountant, and to become a CPA (Certified Public Accountant), you might need 30 hours of study. It's important to keep up with ever-changing federal and state regulations and understand business concepts so that you can advise your clients.
To Become an Accountant, You Have to Start with Education
A Bachelor of Science Degree in Business Administration with a concentration in Accounting is an essential beginning to your accounting career. ECPI University offers this degree in an accelerated format. Dedicated students could earn their bachelor's degree in as little as 2.5 years.
Call (844) 334-4466 or inquire online today to get in touch with one of ECPI University's admissions specialists. Here at ECPI University appreciate the people who have served our country. If you're a former or current military service member be sure to learn more about our programs for military and veterans.
It could be the Best Decision You Ever Make!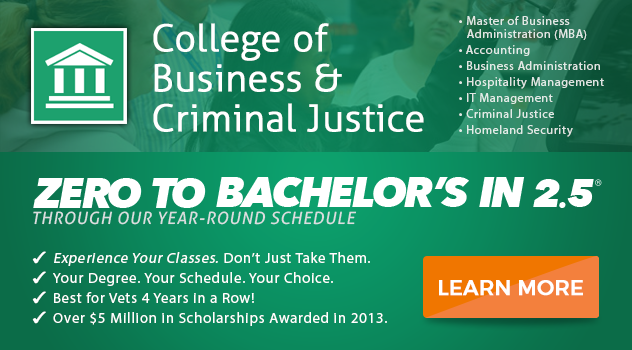 DISCLAIMER – ECPI University makes no claim, warranty, or guarantee as to actual employability or earning potential to current, past or future students or graduates of any educational program we offer. The ECPI University website is published for informational purposes only. Every effort is made to ensure the accuracy of information contained on the ECPI.edu domain; however, no warranty of accuracy is made. No contractual rights, either expressed or implied, are created by its content.
For more information about ECPI University or any of our programs click here: http://www.ecpi.edu/ or http://ow.ly/Ca1ya.