What are Digital Forensic Techniques and How can I Learn Them?
Digital forensics, also known as cyber and computer forensic science, is the study of investigating and recovering digital files. It is a branch of forensic science. In its early years, it was limited to computers only. Nowadays, it has grown to encompass any device that is capable of storing digital files and data.
It is only in the last decade or so, that national policies and guidelines were put in place regarding best practices and regulations surrounding digital forensics. Now that digital forensics have emerged as a recognized discipline in the academic sense, educational institutions are offering degree courses in computer forensics.

Where is it Used?
The primary user of digital forensics is law enforcement, although there are a variety of other applications for it. It is used both in criminal as well as civil cases. Either way, in the hands of law enforcement, digital forensics is used to prove or disprove a hypothesis filed against the accused.
In the corporate world, digital forensics is used in internal business investigations as well as to detect intrusion or attacks from outside. Whether it is law enforcement or the private sector, one thing for sure is that digital forensics has evolved to become a very important and generally lucrative job, with a strong future.
Why You should Look into a Digital Forensic Career
As the Internet came along, it brought many new and interesting possibilities. However, it also brought many problems. These problems are known as cybercrimes. Cybercrimes can mean many different things, from hacking, phishing, viruses etc. Not a day seems to go by without some kind of news involving cybercrimes.
This has forced various government agencies and corporations, big and small, to take cyber security very seriously. In fact, IT security became the fastest growing sector in the world of computers. In short, digital forensics is here to stay.
The Skills You Will Need to Get Ahead
Technical Knowledge: This one is obvious, but technical knowledge is very important in this field. Not just computers, you will need to be comfortable taking apart mobile and data storage devices and operating systems.
Analytical: if you have a natural aptitude to be analytical, then this is a job for you. Most of the work in digital forensics involves sifting through a great deal of data and trying to make sense of it all. You will be spending many hours looking for patterns, discrepancies, and doing data interpretations.
Communication skills: As with a lot of jobs, you will need to have good communication skills to work in digital forensic jobs. This is because you will need to present your findings in an easy to understand and concise manner to your superiors.
Cyber security: Technically speaking, cyber forensics and cyber security are different disciplines. However, they are very similar and often work together. Therefore, when getting a digital forensic degree, you will also need to study cyber security.
Where to go from Here?
Whether you just graduated from high school or thinking about a career change, and have an aptitude for all things computers, then it is worth looking into a career in digital forensics. You could either start by getting an associate's degree or go ahead get the full bachelor's.
Obviously, getting a bachelor's degree would generally open more doors and offer higher salaries. As far doing your courses is concerned, you have two choices. You can attend either a college or study by taking online courses offered by the college. Both have their advantages and disadvantages. Deciding on which is best for you will depend entirely on you.
ECPI University Offers a Degree in Digital Forensics
Are you interested in digital forensics and want to take that interest a step further? If you want to earn Bachelor of Science in Criminal Justice with a Concentration in Digital Forensics, consider ECPI University for the education you need. For more information about this exciting opportunity, connect with a friendly admissions advisor today.
It could be the Best Decision You Ever Make!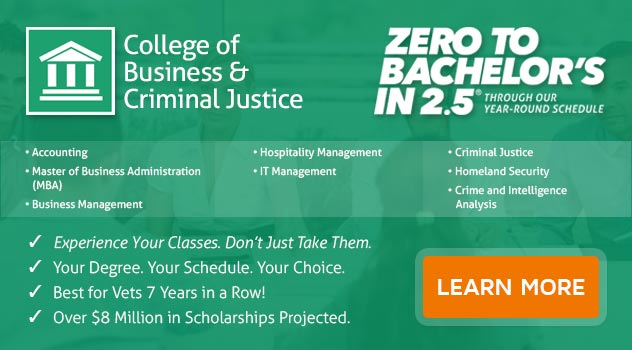 DISCLAIMER – ECPI University makes no claim, warranty, or guarantee as to actual employability or earning potential to current, past or future students or graduates of any educational program we offer. The ECPI University website is published for informational purposes only. Every effort is made to ensure the accuracy of information contained on the ECPI.edu domain; however, no warranty of accuracy is made. No contractual rights, either expressed or implied, are created by its content.
For more information about ECPI University or any of our programs click here: http://www.ecpi.edu/ or http://ow.ly/Ca1ya.