What are the Benefits of Becoming a Paramedic?
Whenever there's an accident or a medical emergency, there are always those first people on the scene who show up to help. They are the people behind the wheels of ambulances speeding to salvage situations during emergencies. If you want to help those in dire need of medical attention, a paramedic degree program could be for you.

What Exactly Are Paramedics (EMT)?
Paramedics (EMT) are Emergency Medical Technicians at the highest level of medical certification and training in handling emergencies. They provide preliminary treatment and care to patients before they can be taken to the hospital or a medical facility for proper attention. Paramedics also provide assistance during inter-facility patient transfers.
Paramedics have more training than their counterparts have and can administer intravenous injections as well as perform advanced medical procedures. Just like most medical personnel, paramedics work long hours, sometimes a 12-hour shift.
You could be scheduled at any time be it at night, weekend or holiday to provide assistance. As this is an engaging profession. It requires resilience, physical strength and problem-solving skills to excel.
What Are the Benefits of Being a Paramedic?
Despite the challenging nature of a paramedic's job, there are perks of becoming one. Here are some of the benefits you could enjoy when you start practicing.
Satisfaction of Assisting People
There's no greater feeling than seeing those eyes flutter back to life after a horrendous accident that left no hope for survival. As a paramedic, you attend many medical emergencies and get the opportunity to save lives using your knowledge and skills. If you are passionate about giving back to society, being a paramedic is one of the many ways you can do so.
Strong Career Foundation and Growth
The need for paramedics will always be there regardless of how tough the economy is. There are numerous job opportunities according to the Bureau of Labor Statistics which projects a 16% increase in employment between 2016 and 2026. This means that you probably won't have a problem finding a job once you complete your training. What's more, you could expect job stability as the population is aging, making age-related medical emergencies more frequent.
Working as a paramedic is also a great career foundation if you aspire to become a nurse or a doctor. It gives you a wealth of skills and experience in treating patients with different problems. As such, your transition to nursing, for example, could be smooth.
Variety of Experiences
If the thought of tackling new challenges daily excites you, you could be much happier being a paramedic than working in an office at a desk. No single day is the same as you get different calls for different types of emergencies. One time you will be attending to fire victims; the next time you are called to assist victims of natural disasters. There's no boredom when you are a paramedic, and when you combine it with passion, you should enjoy your job more.
Adventure
Most of the paramedics' job includes going out to the field to attend to emergencies. There is a lot of travel involved and you get to visit various parts of the country. Paramedics also attend many events as they are always on standby in case of medical emergencies. This is not limited to unsafe events only!
How Can I Become a Paramedic?
Becoming a paramedic requires post-high school training, certifications and meeting licensing requirements. The training programs will need you to complete field training in addition to your coursework. According to the Bureau of Labor Statistics, paramedics may require associate degrees, which include about 1200 hours of instruction. Degrees will prepare you in a wide range of areas ranging from pharmacology and medicine to emergency medical service operations.
Since paramedics are always the leaders of their rescue teams, they have more advanced training than the rest of the professionals. First, you must complete the EMT-B which is the most basic training level for any emergency medical technician. Then you have to be certified before you can become a paramedic. However, you can be employed with your initial training as you plan to enroll for any other paramedic training program.
Your training will be useless if you are not licensed because you won't be able to practice. The final step, therefore, involves obtaining a license, which requires you to take an examination. Completing all the educational requirements helps you get all the necessary knowledge needed to better handle patients and use advanced equipment. You can then work in a variety of places including educational institutions, fire departments and even law enforcement agencies.
Ready to Start Your Paramedic Education?
Are you excited about a career in emergency medical service field? Do you have a passion of becoming an EMT? If you want to an Applied Science Degree in Emergency Medical Service, consider ECPI University. For more information about this program, get in touch with a friendly admission representative today.
It could be the Best Decision You Ever Make!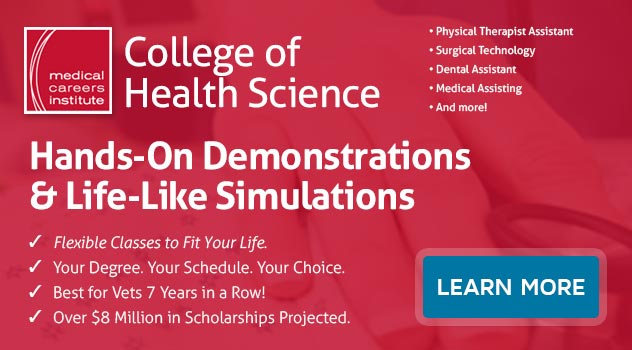 DISCLAIMER – ECPI University makes no claim, warranty, or guarantee as to actual employability or earning potential to current, past or future students or graduates of any educational program we offer. The ECPI University website is published for informational purposes only. Every effort is made to ensure the accuracy of information contained on the ECPI.edu domain; however, no warranty of accuracy is made. No contractual rights, either expressed or implied, are created by its content.
Gainful Employment Information – Paramedic (EMT) - Associate
For more information about ECPI University or any of our programs click here: http://www.ecpi.edu/ or http://ow.ly/Ca1ya.