What are the Responsibilities of a Health Information Manager?
A health information manager (HIM) is the one who acquires, analyzes, and protects both the traditional and digital medical information used for providing quality healthcare to a patient. The professionals use a combination of science, business and information technology to help in using digital and paper records. The information recorded includes,
The medical personnel encounter with the patient
the observations made
Type of treatment and the outcome

Importance of Health Information Managers
Health information system is one of the fastest growing technological aspects, as most of the health facilities are in the process of the adoption. This implies that it is a field with several opportunities for those who pursue that line of career.
Health information managers are a critical aspect of a health system as they ensure the information delivered to the healthcare staff is accurate. You could achieve this by ensuring information security, confidentiality, and integrity.
Working as a HIM will, in most cases, place you in a bridge role where you are connecting operational, clinical and administrative roles. It implies that the need for a HIM in the different organizations will always be soaring. Your case is also helped by the expanding technology where the advancement leads to an expansion in roles.
You will be made to adapt to changes in technology in the new methods of capturing, storing and easily accessing healthcare information, to ensure the smooth running of the organization.
Training to be a Health Information Managers
Training to be an HIM involves different fields like:
Finance
Management
Medicine
Law
Information Technology
This means you can serve in several job setups and job titles.
Qualities of Health Information Manager
The health information system is one of the fastest growing and affected by developments in technology. It, therefore, implies that you have to be techno-savvy to deliver. You must be able to design and maintain electronic databases of the patient information. You must also be experienced in working on networks with applications or in server rooms. Most of the records are organized and updated through computer programs.
It is already clear that as a health information manager you are set to work in different sections of an organization. This implies that you will interact with different people, hence, to have a good command of both verbal and written communication skills. They are also responsible for communicating new medical information policies, as well as getting involved in showing the health caregivers on how best to deliver to the patients, using the data collected.
Working as a HIM means you will be running organizational programs, developing budgets, hiring and evaluating professionals in the IT department. You will also be charged with taking care of all the records. To best deliver on this, you must have leadership qualities.
Working with data requires you to be a thinker, no doubt. You need to be a problem solver. Be able to analyze issues and find solutions. You must be a thinker to be able to give quality data. Being a thinker will also come in handy when dealing with the other employees in your team as you will be solving any issues that arise.
How education helps someone in the profession
Education is important for health information managers, as it is the first qualifier to get in the profession in the first place. There is no working your way up through the ranks in this field. You will have to have educational qualifications to work in this profession.
Important courses you'll find in degree programs include human anatomy, disease process, medical terminology and epidemiology statistics. You will also learn about the technical aspects such as billing and coding. As well as interpersonal communication, decision making, accounting, finance, and health law.
Are you interested in becoming a Health Information Manager? If you want to earn an Associate of Applied Science Degree in Health Science with a Concentration in Health Information Management, ECPI University offers this program at an accelerated rate. For more information on this exciting degree, connect with one of our helpful admissions representatives today.
It could be the Best Decision You Ever Make!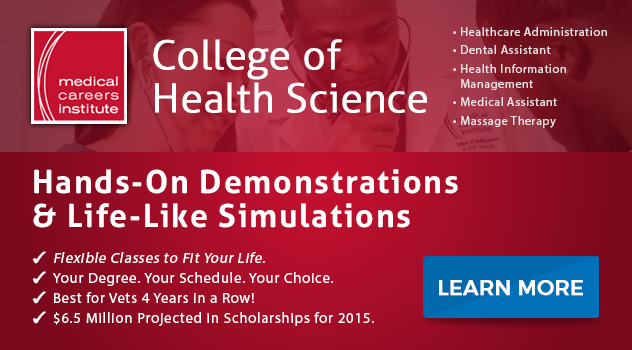 DISCLAIMER – ECPI University makes no claim, warranty, or guarantee as to actual employability or earning potential to current, past or future students or graduates of any educational program we offer. The ECPI University website is published for informational purposes only. Every effort is made to ensure the accuracy of information contained on the ECPI.edu domain; however, no warranty of accuracy is made. No contractual rights, either expressed or implied, are created by its content.
Gainful Employment Information – Health Information Management - Associate's
For more information about ECPI University or any of our programs click here: http://www.ecpi.edu/ or http://ow.ly/Ca1ya.