What are the Responsibilities of a Health Systems Information Manager?
The healthcare industry is changing rapidly. Hospitals and medical offices increasingly rely on computerized methods to organize their patient records. Health Systems Information Managers are an essential part of this new movement. What does a day's work include for these highly skilled professionals? How can someone who is interested in this type of career benefit from earning a degree?

Job Duties for Health Systems Information Managers
Health Systems Information Managers work to keep computerized patient records secure, updated, and easily accessible to authorized parties. As many offices still use paper records, these technicians are often responsible for filing and securing hardcopies of documents as well. Their daily work can include any of the following activities.
Reviewing patient's records for accuracy and completeness.
Updating and maintaining database and registry data.
Performing quality assessments on the care provided by medical staff by tracking patient outcomes.
Assigning clinical codes to patient records that facilitate insurance billing.
Converting paper documents into digital files and integrating them into existing databases.
Ensure that all records and systems comply with applicable federal, state, and local laws.
Specific duties can vary depending on factors like job title and the size of the medical office. Health Systems Information Managers who work for large hospitals usually specialize in one area of records maintenance. Medical and cancer coding are common specializations.
What Soft Skills Do You Need to Become a Healthy Systems Information Manager?
Health Systems Information Managers don't work directly with patients. They do, however, coordinate with RNs and other direct medical staff to gather the data used to complete records. Patient history, pre-existing conditions, current lists of medications, and prescribed therapies are all things that are necessary to ensure the highest quality care. Systems managers must be able to communicate recording standards and practices to direct staff.
Besides excellent communication, systems managers need certain soft skills.
Knowledge of medical terminology is essential for analyzing records and assigning diagnoses codes.
Technicians need a high level of attention to detail to ensure complete accuracy.
A high degree of ethics and personal integrity help systems managers protect confidential patient data.
Of course, knowledge of computer systems and database programs are necessary for working with electronic health records. This includes understanding security procedures that keep patient records private.
The Role of a Formal Education in a Health Systems Information Management Career
According to the Bureau of Labor Statistics, medical records and health information technicians, which include systems managers, need to complete postsecondary training to qualify for these positions. What do applicants gain from attending a formal training program?
Relevant and updated information. Those with previous experience in the medical field may already be comfortable with medical terminology and other aspects of the systems manager's job. However, the medical field is always evolving. A formal training program offers students the latest knowledge and procedures, so graduates are ready to work in modern offices.
Experienced and knowledgeable mentors. Training programs often employ former medical professionals to teach courses. This means students learn from someone who has direct experience in the field. Students gain a realistic view of what will be required of them when they enter the workforce.
Networking opportunities. The instructors and other students can become a lifelong network that offers information, job leads, references, and referrals that help applicants achieve their ideal career.
More career options. An accredited degree proves that you have a solid foundation of knowledge that employers can easily build on. Graduates could have an easier time finding entry-level positions and may qualify for jobs with higher starting wages or more initial responsibilities. For ambitious job seekers, a degree shortens the amount of work experience needed to move into higher-profile positions.
A formal training program also generally makes systems managers better at their job. Working with instructors, students are guided through all the details of their future job positions. Any questions, difficulties, or deficiencies they have can be addressed in a safe environment, without affecting the health or safety of real patients. Upon graduation, students will have the confidence needed for success.
Prepare for the Future with an Accredited Degree
Are you interested in the medical records field? If you want to earn an Associate of Applied Science in Health Science, ECPI University offers this degree path at an accelerated rate. For more information, connect with our helpful team of admissions advisors today.
It could be the Best Decision You Ever Make!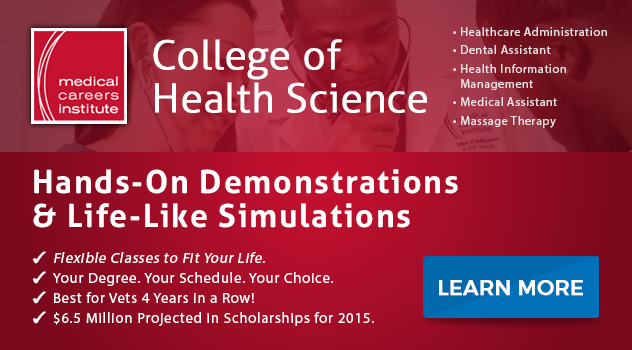 DISCLAIMER – ECPI University makes no claim, warranty, or guarantee as to actual employability or earning potential to current, past or future students or graduates of any educational program we offer. The ECPI University website is published for informational purposes only. Every effort is made to ensure the accuracy of information contained on the ECPI.edu domain; however, no warranty of accuracy is made. No contractual rights, either expressed or implied, are created by its content.
Gainful Employment Information – Health Information Management - Associate's
For more information about ECPI University or any of our programs click here: http://www.ecpi.edu/ or http://ow.ly/Ca1ya.