What Can You Do With a Masters in Information Systems Degree After Graduating?
The job market in information systems is very volatile—it keeps changing—someone who was at the top of their field five years ago might not recognize it today.
A good head start in this industry begins with the right educational foundation. And what better way to be prepared for outstanding career opportunities than through a Master of Science in Information Systems? With this degree, you could learn the most current technology and not only that, you could learn how to keep up with trends and make sure you are never the one who is obsolete.

What Exactly Is Masters in Information Systems?
This is a specialized graduate degree in computer sciences that is aimed at equipping you with the skills, knowledge, and expertise required for the analysis, deployment, and management of information systems used by governments, industries, and non-profit organizations.
It prepares you for a managerial position or a technical one. Through this degree, you should acquire substantial knowledge about technological advances in business, programming, computer science, and operating systems, to name but a few.
Career Options for Graduates with a Master's Degree in Information Systems
There are plenty of options out there for someone with an IT graduate degree. Let's take a look at five of the key careers those with information systems master's degree usually focus on.
1. IT Consultant
Cited as one of the best jobs in America, this is mostly an office-based job in which you will be working close to the client, possibly at their premises, as part of a team. Since you may need to meet tight deadlines, this can be a stressful job that keeps you away from home several nights. You will be expected to advise your client on how to use information systems in problem-solving and meeting business objectives.
2. Cloud Administrator
With 69% of all internet users storing data online or using web-based software applications, the job prospects of cloud administrators are rather high. Yearly, more and more people are adopting cloud technology, hence some tasks carried out by storage administrators are becoming obsolete.
Cloud computing is an emergent architecture in which users can access data and applications remotely using any device that is connected to the web. As a cloud administrator, you could be tasked with configuring and monitoring the cloud management service, and at times implementing it.
3. Mobile App Developer
Among the most in-demand and fastest-growing careers in information technology, mobile app development involves writing programs in mobile development environments using a diversity of languages.
With up to five mobile platforms and a multiplicity of vendors for different mobile devices to choose from (more than three billion people own a mobile device!), the possibilities are endless. Your adaptability to several mobile development platforms will be the key to launching out and succeeding in this field.
4. Security Administrator
When we talk about cybersecurity systems, the go-to people are the security administrators. Apart from providing technical advice on issues related to cybersecurity, you would also be expected to monitor network traffic and assess the network for vulnerabilities, among other responsibilities, such as managing employees.
5. Virtual Systems Architect
As a virtual systems architect, your work will be to define the behavior, views, and structures of systems using conceptual models. In addition to this, you will use subsystems and system components to implement whole systems.
You will also create virtual versions of components like computer network resources and virtual storage devices as a way of logically dividing system resources between various applications. This is a role whose importance is constantly growing, with a skill set that could be obtained through higher education.
People in the IT Industry Can Easily Take Their Careers to the Next Level with MIS
With a Master's in Information Systems, you could easily move from an entry-level position in the field of your choice into a managerial position. The options at your disposal will depend on the type and size of the company you work for as well as your previous performance as an entry-level employee. While you might choose to specialize in a given field, at times the company that might employ you would want you to be well-versed in different roles.
The smaller the company, the greater the number of hats you could be expected to wear. With the ever-changing environment in information systems generally, it is best to continue learning new ideas and their applications. A master's degree could give you a foothold to a variety of career choices including being self-employed.
It's Time to Enroll for a Master's Degree in Information Systems
As the demand for specialists in information systems continues to grow, you could stand to be at an advantage with a Master in Science in Information Systems. There is no better time to pursue this advanced degree than now when the demand is on an uphill climb. What are you waiting for? You can learn more about this life-changing opportunity by connecting with one of the helpful ECPI University admissions counselor today. The future is in your hands.
It could be the Best Decision You Ever Make!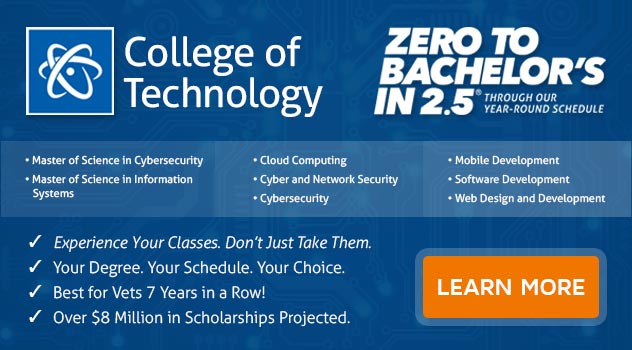 DISCLAIMER – ECPI University makes no claim, warranty, or guarantee as to actual employability or earning potential to current, past or future students or graduates of any educational program we offer. The ECPI University website is published for informational purposes only. Every effort is made to ensure the accuracy of information contained on the ECPI.edu domain; however, no warranty of accuracy is made. No contractual rights, either expressed or implied, are created by its content.
For more information about ECPI University or any of our programs click here: http://www.ecpi.edu/.