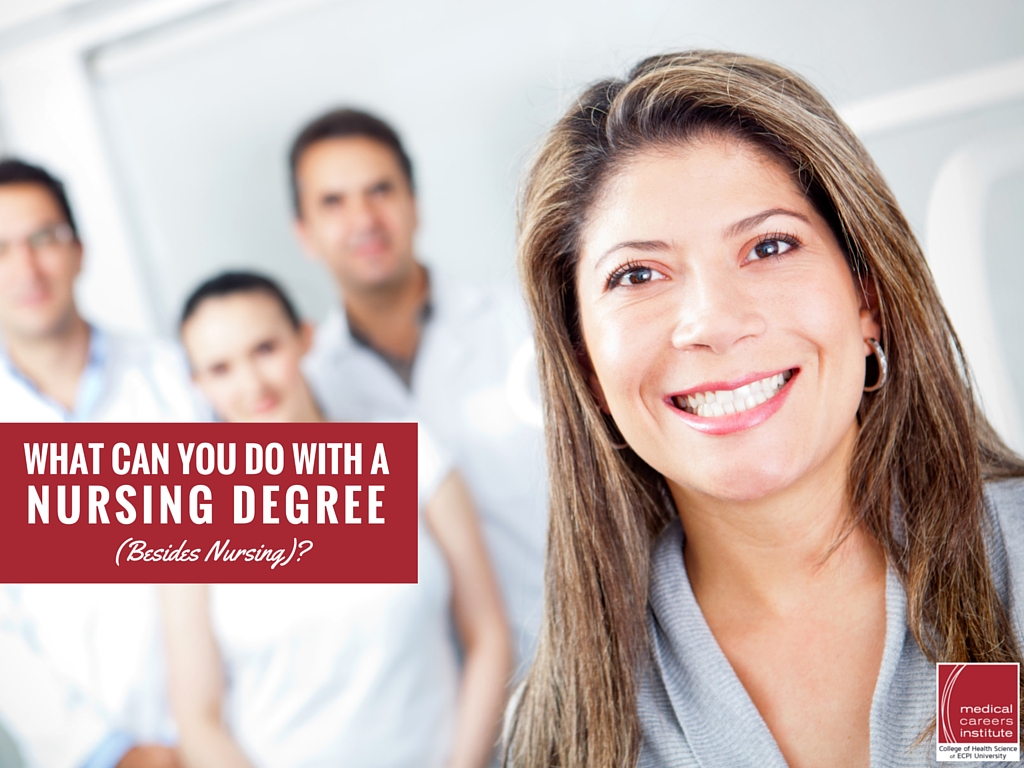 Does a nursing degree mean you will always be stuck checking vital signs and giving shots? Maybe you wonder whether you can handle the stress of taking care of patients for the next 20 or 30 years. What happens if you decide you want to do something else? Fortunately, a bachelor's in nursing may prepare you for many different kinds of careers. 
Here are some options nurses may have:
Medical Writer
Do you enjoy writing? Do you have excellent grammar and the ability to convey information clearly? If so, medical writing may be a good career. Medical writers are employed to write articles on the web, as well as white papers, textbooks, advertisements for medical equipment, and blogs for medical practices. Some medical writers are employed by companies, but you could also work as a consultant, or do freelance writing so that you have a flexible schedule. 
Nursing Informatics
New federal guidelines are moving patient information from paper to computers. That has opened up a new field for nurses who want non-clinical jobs: nursing informatics. Nurses who enjoy technology might enjoy working to help manage patient data in a hospital or clinic. Other jobs in nursing informatics involve the development of software or analyzing data to develop better, more efficient practices for patient care. While some nursing informatics professionals hold advanced degrees, others receive on the job training.  
Health Education
Nurses who enjoy teaching people how to better take care of themselves and their families might enjoy a career in health education. Health educators might work in schools, in communities, in elder care, or for a non-profit organizations either in the U.S. or overseas. Some of the things that health education nurses might teach are:
How to eat a more nutritious diet.
How to incorporate exercise into your day.
How to prevent the spread of contagious diseases.
How to self-manage diabetes or other long term illnesses.
Patient Advocate
As the healthcare system has become more complex, patient advocates have become a specialty in greater demand. Patient advocates are employed by hospitals, non-profit agencies and healthcare companies. The government also employs advocates for Veterans. A patient advocate provides support for patients and their families by:
Answering questions about procedures.
Explaining patient rights.
Assisting the navigation through the healthcare system.
Communicating options and coordinating social services.
Helping insure patients get the best quality of care.

Medical Administration
Administrators handle the day-to-day operations of a hospital, clinic or other health facility. Because they have worked as a liaison between patients and other medical professionals, nurses often have skills and insight that may allow them to be successful in medical administration.  Duties of an administrator may include:
Developing procedures for patient services, quality assurance and public relations.
Planning budgets and setting rates for health services.
Working with insurance claims.
Hiring assistant administrators, nurses and doctors.
Participating in fundraising and community health programs.
Pharmaceutical or Medical Equipment Sales
If you enjoy traveling and talking with people, you might enjoy a career in pharmaceutical or medical equipment sales. Busy physicians do not have time to keep up with all of the latest research and products, so they rely on the information that the sales representatives provide. Generally, medical sales jobs involve phoning clients and also to travel to their offices or clinics to make presentations and give out free samples.  
Health Care Recruiting
With a shortage of qualified health care workers, hospitals and healthcare companies sometimes hire health care recruiters to help them search for qualified candidates for temporary doctor and nurse positions. Once candidates are identified, the health care recruiter takes care of prequalifying them and helping them through the hiring process. Nurses who like to work with people and who have the ability to form a rapport with other medical personnel may be particularly suited for healthcare recruiting.
Cute enough to stop your heart, skilled enough to restart it sandyyyy_cx #nursingstudents #ecpi… https://t.co/1cwAUHlSwU

— Amelia Elizabeth (@nrseamelia) July 21, 2015
You Could Go from RN to BSN in One Year!
Do these career ideas interest you?  If so, you might want to contact ECPI University to find out about their Bachelor of Science degree in Nursing (BSN). At ECPI, the online BSN may allow you to complete the full-time program in as little as one year, or choose the part-time option if you need time for family and work.  Contact us today to learn why so many students choose ECPI University—it could be the Best Decision You Ever Make!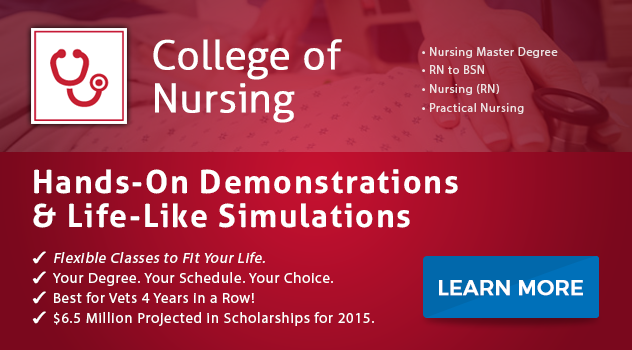 DISCLAIMER – ECPI University makes no claim, warranty or guarantee as to actual employability or earning potential to current, past or future students or graduates of any educational program we offer. The ECPI University website is published for informational purposes only. Every effort is made to ensure the accuracy of information contained on the ECPI.edu domain; however, no warranty of accuracy is made. No contractual rights, either expressed or implied, are created by its content.
Gainful Employment Information
For more information about ECPI University or any of our programs click here: http://www.ecpi.edu/ or http://ow.ly/Ca1ya.