What Certifications are Available for Surgical Technologists?
Certified surgical technologists (also called scrub techs) play a key role in operating rooms. The professionals work closely with surgeons to ensure that procedures proceed smoothly in a sterile environment. They achieve this objective by preparing various instruments and equipment as well as help position patients, among other duties.
The technicians must hold a relevant certificate or an associate's degree. The educational programs cover wide-ranging topics, including microbiology, professional ethics, medical terminology, physiology, human anatomy, and more. The training usually entails clinical experiences at healthcare facilities.
Most programs are accredited. The accreditation adds value to qualifications, thus making graduates more competitive on the job market. The programs prepare students for the certification examination. Completing competency examinations is a sure-fire way to validate knowledge of various aspects of surgical technology.
Certification to Be a Surgical Technologist
As a scrub technician, you can obtain certification through the National Board of Surgical Technology and Surgical Assisting (NBSTSA). Alternatively, you can take a certification exam through the National Center for Competency Testing (NCCT). Both options provide a prestigious way to display your knowledge and commitment to ongoing education.
A considerable number of employers prefer candidates with one of these two credentials. In addition, certification can drastically improve chances of advancing to higher paying positions in medical or other fields.
National Board of Surgical Technology and Surgical Assisting
NBSTSA awards successful exam takers the Certified Surgical Technologist (CST) designation. The comprehensive examination covers a number of topics that help mold competent entry-level technologists. It comes in a multiple-choice format taken on a computer. NBSTSA committee members designed the test to assess your knowledge and skills of core concepts as well as terminology.
To succeed in the exam, you need to prepare well by taking certification lessons. A single day of studying will not help you attain passing grades. The candidate book provided by NBSTSA features a reference list. The resources are principal sources of information used to create the certification curriculum and examination questions.
The resources provide a viable way to refresh your knowledge of various surgical technology topics. It is recommended that you focus on areas featured in the Examination Content Area Outline.
NBSTSA offers you an opportunity to invest in ongoing education by renewing credentials. As a Certified Surgical Technologist (CST), you can renew your credential every four years.
National Center for Competency Testing (NCCT)
Successful completion of the NCCT exam earns you the Tech in Surgery-Certified (TS-C) designation. Prerequisites for taking the exam include graduation from a surgical tech program within the past five years. NCCT also offers three more eligibility options for anyone planning to take the examination.
Career Advancement and Specialization Options
Investing in a decent surgical tech qualification and certification opens many doors when it comes to career advancement. You also have the opportunity to choose an area of specialization.
Focusing on a specific area of surgery is a viable option that allows you to offer highly sought-after expertise. Some of the areas of specialization in the field include pharmacology, neurosurgery, organ transplantation, heart surgery, and more. As a specialized professional, you can still work as a general technician in operating room settings.
Moving Up as a Surgical Technologist
Advancing to first assistant roles is one of the available options for qualified surgical technologists. The position entails performing more advanced technician tasks, such as assisting surgeons control blood flow. The roles require additional training and come with more liability.
Alternatively, you can also progress to administrative roles. You will be responsible for managing operations in medical facilities. These positions provide you a chance to use experience gained working as a surgical technologist to cater to the needs of surgical teams. Basic training in business or administration will help you become eligible for leadership positions.
It is common for scrubs to work as field experts in areas, such as insurance and marketing. Some professionals find employment in training institutions where they work as instructors.
Are you interested in a career in surgical technology? If you think you would be an excellent scrub tech, and want to earn your Associate of Applied Science Degree in Surgical Technology consider ECPI University for the education you will need to make a difference in this health science field. For more information, connect with a helpful admissions representative today.
It could be the Best Decision You Ever Make!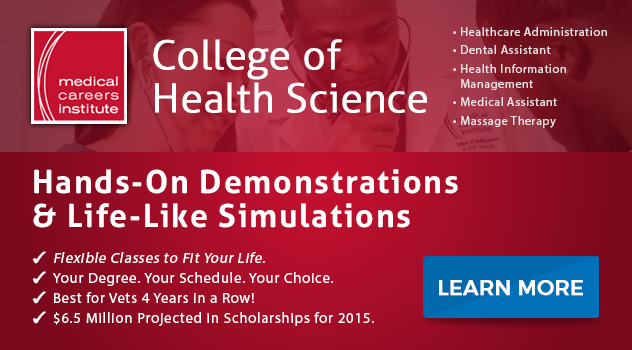 DISCLAIMER – ECPI University makes no claim, warranty, or guarantee as to actual employability or earning potential to current, past or future students or graduates of any educational program we offer. The ECPI University website is published for informational purposes only. Every effort is made to ensure the accuracy of information contained on the ECPI.edu domain; however, no warranty of accuracy is made. No contractual rights, either expressed or implied, are created by its content.
Gainful Employment Information – Surgical Technology - Associate's
For more information about ECPI University or any of our programs click here: http://www.ecpi.edu/ or http://ow.ly/Ca1ya.