What is a College Externship?
There are many benefits to gaining experience before graduation.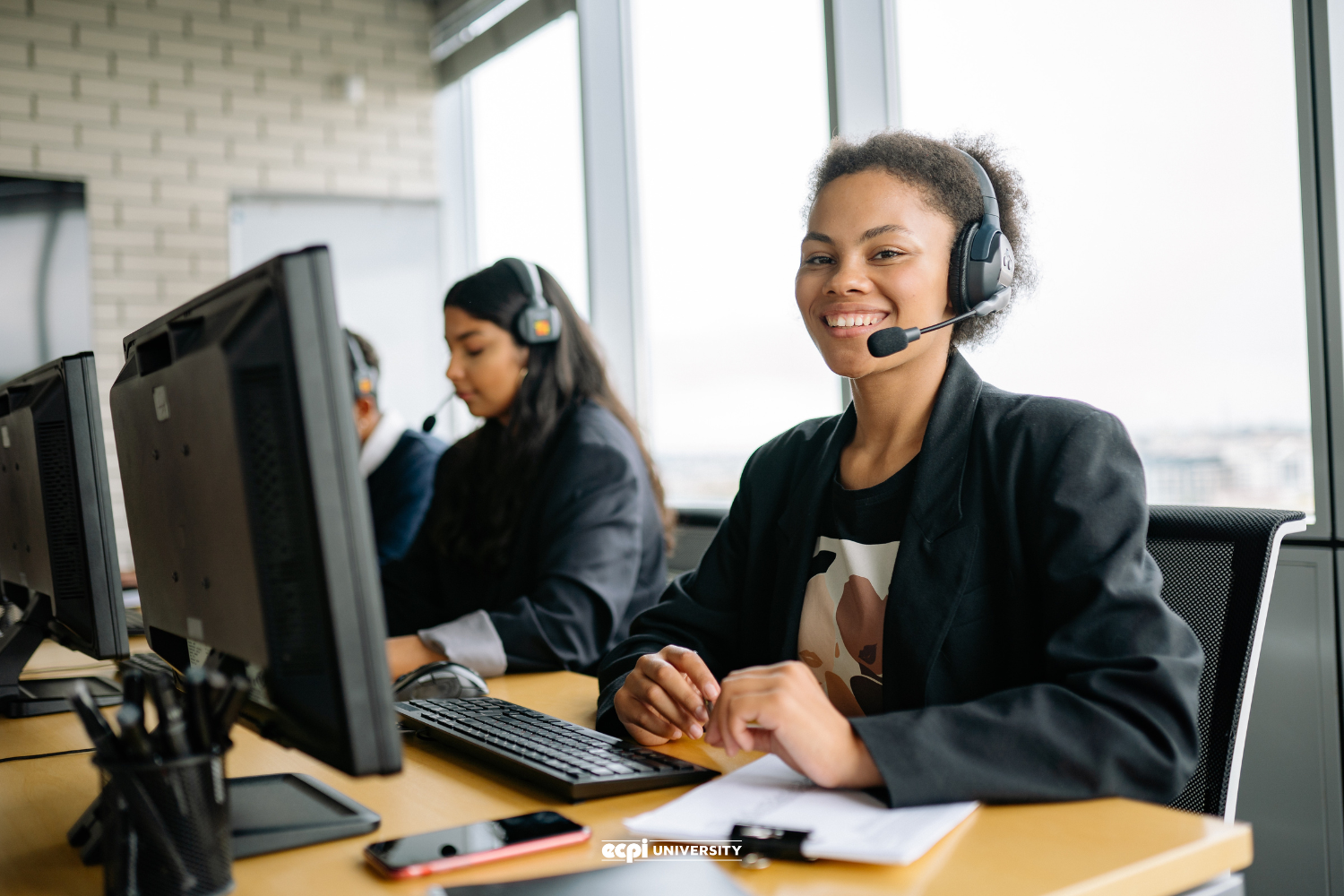 Real world experience is an invaluable tool for any college student looking forward to graduation. But how to gain experience when you are at entry level? A college externship could be the solution to the catch-22 of education and experience. By seeking out and attending a college which offers real world experience in the form of an externship, students like you could gain valuable experience which looks great on a resume. Read on to learn more.
What is an Externship?
Externships differ from internships in a few key ways. Externships are typically shorter in duration, lasting only a few days on average. Internships may be months long and include job responsibilities. Externships are more of an observational opportunity. This gives the student a taste of the industry and the work, without the long-term commitment or responsibility of an internship.
While both opportunities provide valuable experience, an externship could be the faster path to reaching your educational goals.
What is the Role of an Extern?
An extern is expected to observe, ask questions, and learn from the professionals on site. Strive to always arrive on time or early, remain present and engaged, and adhere to any dress code requirements. If possible, write down names and job titles as you are introduced to new people. The workers you meet at your externship are the beginning of your new professional network.
Remember, you are there to learn, as well as decide if this is the type of environment or role you want to pursue in the future. Soak it all in and reflect carefully on what you learn and see during your externship.
Benefits of an Externship
An externship could offer many benefits to college students of all ages:
Experience: Gaining experience and exposure in your field of study is a huge advantage when it comes to searching for work in your industry. Take this opportunity to ask questions, test your knowledge, and gain insights into the day-to-day responsibilities and duties of the job.
Networking: Along with the hands-on experiences you could gain, students also benefit from connections made during an externship. You could meet professionals in the industry who may become valuable contacts. Start building your professional network while in college and set yourself up for success. You never know from where (or who) an opportunity may come.
Confidence: Honing your skills during an industry externship could help your confidence as well. When you are confident in your abilities, it is easier for others to be, too. Work hard to develop job-specific skills as well as general soft skills: communication, time management, teamwork, and problem-solving will serve you well in any environment.
How to Find and Apply for Externships
Many colleges work with students to find externship opportunities. A hands-on college may have industry connections and partnerships for the benefit of students like you. Speak to your advisor or career services department to find out what externship opportunities may be available to you.
It is important to follow all application instructions to the letter. Review your work carefully. Have friends, family, instructors, classmates, and your advisor look it over. Be sure to take all feedback into consideration.

What to Expect During Your Externship
During your externship, you will likely be in an observational role. You may be shadowing an individual or a department for a week or two. Make the most of this time with:
Active Listening: This means you're listening to understand, not to respond. Tune into all meetings or one-on-ones. Listen carefully and thoughtfully. Even if you think you know the material being discussed, it is important to learn the mentality and processes of whatever work environment you occupy.
Note Taking: Taking notes in meetings or discussions is an underrated and highly useful skill. Get in the habit of jotting things down, whether on paper or on your laptop. Whether you need the point of reference or not, it demonstrates that you are listening and committed to the purpose of the chat.
Enthusiasm: Showing up with passion and motivation are crucial for success at an externship. Nobody expects you to be an expert, but they do expect you to be eager to learn. Keep your eyes and ears open for opportunities to observe new skills, sit in on team meetings, and collaborate with others. Who knows? If you impress the right people, your externship could transform into a job offer.
Tips for a Successful Externship
Set goals: Identify what you'd like to learn from this experience and share it with your advisor or the worker you're shadowing. Focus your efforts on learning as much as possible about your desired areas of expertise.
Be proactive: When not actively engaged with a worker, don't just stand around idly and text your friends, or scroll TikTok. Ask questions, offer assistance, or brainstorm solutions to issues in your purview.
Communicate clearly: Whether written or verbal, collect and organize your thoughts before communicating to others. Speak with professional language and tone, provide updates on progress, and ask for clarification where you need it.
Show enthusiasm: A positive attitude can get you far, especially at entry-level. Anyone can learn the skills of a task or job, but an eagerness to contribute can't be taught.
Build relationships: Be polite, respectful, and professional to everyone you meet. It is important to establish a reputation as someone others enjoy working with.
Be professional: Treat your externship like one long, extended job interview. Dress appropriately for your field and role, speak professionally, and ask questions.
Learn from mistakes: Everyone makes them, but not everyone learns from them. Do yourself a favor and make a habit of finding the silver lining in any situation. A mistake is a learning experience, and you're there to learn.
Follow up: It's always a nice touch to send a thank you card or email to your host after an externship experience. This could help keep you top of mind when the company is looking for workers—you never know!
Strengthen Your Skills in an Externship
An externship could be the perfect way to finish your education. Take advantage of externship opportunities to observe workers in your industry on the job, ask tons of questions, gain hands-on experience, and hone your soft skills.
Not only does an externship help your work skills, but it also demonstrates your commitment to your field. By taking on this responsibility, you're going above and beyond the requirements for graduation. What employer wouldn't want an employee like that?
A College Externship Could Help You Grow
The best way to learn a language is to immerse yourself in it, right? Well, the same goes for education. By immersing yourself in your studies and attending an externship, you could become "fluent" in your industry.
College externships are a great way for college students to get hands-on experience in their field of study, make valuable connections, and polish their skills. If you're studying to become a professional in your field, consider a college externship to really make your resume stand out.
Are You Ready to Learn?
ECPI University offers hands-on education and maintains employer relationships to offer externships to students. Your career services advisor can help you take the next steps today. Contact ECPI University to learn more and get started. It could be the BEST Decision You Ever Make!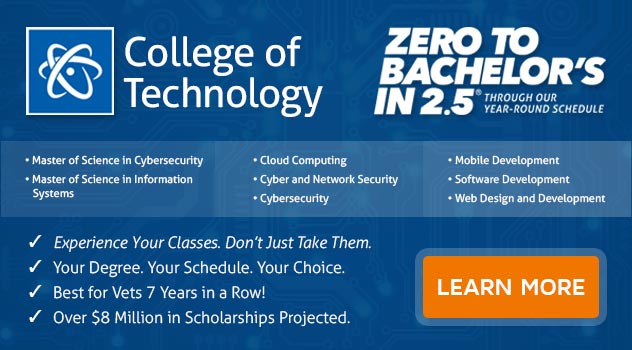 DISCLAIMER - ECPI University makes no claim, warranty, or guarantee as to actual employability or earning potential to current, past or future students or graduates of any educational program we offer. The ECPI University website is published for informational purposes only. Every effort is made to ensure the accuracy of information contained on the ECPI.edu domain; however, no warranty of accuracy is made. No contractual rights, either expressed or implied, are created by its content.