What Does a Career in Cyber Security Entail?
The goal of cyber security is focused on delivering technologies that help move business operations forward while preserving sensitive information. While demanding, it's an occupation that is in high demand. The upward trajectory of this career path doesn't seem like it's going to slow down any time soon.
According to the Bureau of Labor Statistics, employment in this sector is projected to grow about 28 percent between 2016 and 2026, much faster than the average trajectory of other occupations. Demand is expected to be very high, as these analysts will be wanted to create innovative solutions and help new technologies come to fruition.
You should consider a career in cyber security if you are comfortable dealing with web applications and system administration. This is a career path that is struggling to find enough talent, creating an industry that is eager for talented analysts. Talent is sorely needed, and employers are looking - and are willing to invest - in specialized expertise.

What Does a Career in Cyber Security Entail?
Educational Requirements. While it is possible to find certain entry-level positions without an advanced degree, most job positions will require a bachelor's degree from an accredited institution, with a major related to information technology or computer science. These majors will have coursework in programming and statistics, creating the necessary foundation in the analytical aspects of cyber security.
Coupled with the proper educational background, students can move forward with a specialization or certification program to diversify their skill set.
Soft Skills. One of the more critical tasks cyber security teams take on is policy creation and enforcement. This means that you'll need to have solid research and writing skills. Cyber security professionals need to be able to conduct exhaustive research into industry standards and best practices, working with end users to ensure that software and hardware work seamlessly.
Another soft skill that is preferred is the ability to collaborate. You will need to be able to communicate effectively and succinctly with vendors, the CIO, end users; all while still being cognizant of the unique experiences that they may have with the hardware or software. More specialties are getting involved in the organization's IT decision-making process, and team members must be able to jump in and work effectively regardless of independent personalities. A cyber security professional that is dedicated to active communication and inclusion is one who is able to balance personal responsibilities and IT security initiatives.
Hard Skills. Hard skills are what you've learned during your academic endeavors, as well as the skills that you have honed while gaining related experience. There are several areas that prospective cyber security professionals need to be proficient in to ensure success.
It's preferred that you have a solid understanding of IT fundamentals, including system administration and web applications. You should also be comfortable with coding skills like Python or PHP – stay competitive in the job market by being proficient in more than one coding language. You also need to have a solid understanding of architecture and major operating systems like Windows, Mac, and Linux.
Job Setting. Most analysts positions work for computer companies and consulting firms. Even though many have the opportunity to work remotely, most work environments entail an office setting.
Are you interested in the cyber security field? If you want to earn a Bachelor of Science Degree in Computer and Information Science with a Major in Cyber and Network Security, ECPI University offers this program at an accelerated pace. For more information, connect with a skilled admissions counselor today.
It could be the Best Decision You Ever Make!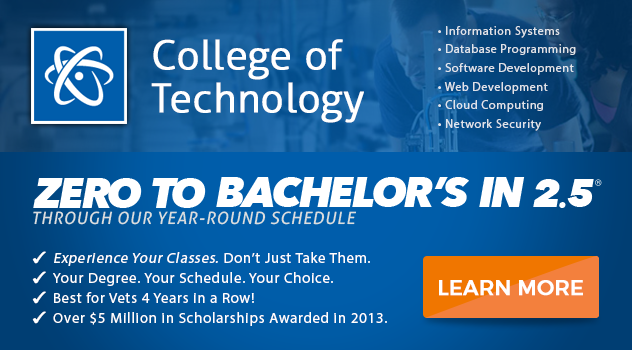 DISCLAIMER – ECPI University makes no claim, warranty, or guarantee as to actual employability or earning potential to current, past or future students or graduates of any educational program we offer. The ECPI University website is published for informational purposes only. Every effort is made to ensure the accuracy of information contained on the ECPI.edu domain; however, no warranty of accuracy is made. No contractual rights, either expressed or implied, are created by its content.
Gainful Employment Information – Cyber and Network Security - Bachelor's
For more information about ECPI University or any of our programs click here: http://www.ecpi.edu/ or http://ow.ly/Ca1ya.