What Does a Cyber Security Person Do?
Technology has advanced rapidly over the last decade to the point where almost every business, no matter how big or small, depends on a computer system of some sort to store and track valuable data. While things like the Internet and cloud storage have made running a business much more efficient, it's also made companies more vulnerable to cyber theft, which is why cyber security has become so essential in the modern age.

Pursuing a degree in cyber security is a smart move. However, what exactly can you expect to do if you become a cyber security analyst?
The Responsibilities of a Cyber Security Position
There are many different positions that can be held in the field of cyber security, but the most common cyber security job is that of a cyber security analyst. Almost all organizations use cyber security analysts, from businesses to government institutions to nonprofit organizations. A cyber security analyst is basically responsible for the following three things:
Identifying cyber threats - There are many different types of cyber attacks that can occur. In some cases, cyber criminals can even hack into a network without an organization realizing it. There are all kinds of malware out there too that can cause serious damage to a company's network, that can steal valuable data (such as sensitive customer or product information) and that can hold data for ransom (known as ransomware). Cyber analysts are responsible for identifying any breaches in an organization's cyber defenses and identifying and removing any malware that infects their system.
Finding cyber vulnerabilities - A cyber analyst will need to regularly inspect an organization's hardware, software, and networks for any weaknesses that could be exploited. This requires routine testing as well as analyses of previous security breaches.
Determining how to best protect company data - Besides identifying cyber threats and vulnerabilities, an analyst will be responsible for finding ways to protect the organization's data and to protect against threats and vulnerabilities, by helping to develop and implement a comprehensive cyber security plan.
A cyber security analyst will be responsible for developing detailed reports for administrators about their system's security, and, in many cases, for training employees in the best practices to ensure that the organization's security isn't accidentally compromised from within.
Entry-Level Cyber Security Positions
Entry-level positions vary depending on the organization. However, basic entry-level positions tend to include computer network operators, systems administrators and desktop support. Most entry-level positions in the cyber security field are going to require some experience with IT in general, which is why a degree can be very helpful.
The Benefits of a Formal Education in Cyber Security
The majority of organizations require that cyber security analysts have a bachelor's degree or higher in computer science, programming, information systems, or another related field. 
By pursuing a cyber security degree, you'll learn how to protect data, perform vulnerability analyses, perform penetration testing, monitor networks, defend networks and create security policy and procedures. These skills will allow you understand the cyber security field and find your path within it. 
Starting on your bachelor's degree in cyber security now could enable you to pursue a master's degree later, opening up even more opportunities for your future.
Are you interested in cyber security? If you want to earn a Bachelor of Science in Computer and Information Science with a Major in Cyber and Network Security, ECPI University offers this program at an accelerated rate. For more information about signing up today, connect with a friendly admissions counselor.
It could be the Best Decision You Ever Make!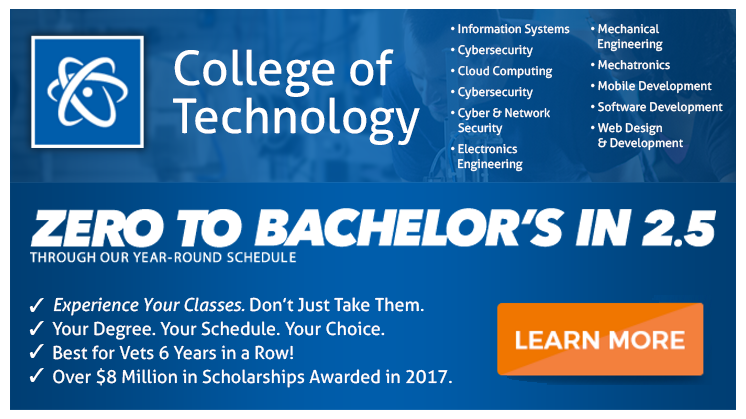 DISCLAIMER – ECPI University makes no claim, warranty, or guarantee as to actual employability or earning potential to current, past or future students or graduates of any educational program we offer. The ECPI University website is published for informational purposes only. Every effort is made to ensure the accuracy of information contained on the ECPI.edu domain; however, no warranty of accuracy is made. No contractual rights, either expressed or implied, are created by its content.
For more information about ECPI University or any of our programs click here: http://www.ecpi.edu/ or http://ow.ly/Ca1ya.