What Does Hospitality Management Include?
In July 2017, the Bureau of Labor Statistics counted 15,998,000 employees in the hospitality industry. Hospitality is a big industry that covers a range of business types, services, and products. In such a wide-reaching industry, what qualifies as hospitality management? And how can someone study such a massive field?
What is Hospitality?
The hospitality industry is a subsection of the service-providing super sector group. This industry is all about providing a positive experience for the customer. This means making sure they enjoy themselves and quickly correcting any issues that might be decreasing their entertainment value. The goal of any hospitality establishment is to give their customers the best experience available so they will come back for more.

Hospitality businesses are divided into two main groups.
Food and Accommodation
Businesses that prepare and serve food or offer temporary lodging are part of this subsector. Restaurants and hotels make up the bulk of this part of the hospitality industry. Positions include front desk clerks, servers, and chefs.
Food service is a major part of the United States economy. In 2017, restaurants did over $799 billion in sales and employed 10% of the working population.
Arts and Entertainment
There are three major divisions in the arts and entertainment sector: performing arts and spectator sports, amusement and gambling, and museums and historical sites. A hospitality worker in the arts and entertainment sector could be an actor, karaoke host, ticket-taker, or informational guide.
Tourism is one of the cornerstones of the arts and entertainment sector. Traveling for pleasure uses multiple hospitality services like airlines or other mass transit, hotel rentals, and food services. According to the World Travel & Tourism Council, world travelers spent $7.6 trillion dollars on tourism in 2014.
Hospitality isn't limited to fun and entertainment. Hospitals, schools, and governments need hospitality workers to keep them fed, clean, and organized.
Hospitality management is any position that is responsible for overseeing employees in the industry. While work experience is the most important factor in finding a management position, a degree in business or hospitality management is a definite advantage.
Skills for Success in Hospitality
With a wide variety of jobs and business types, skill sets needed for the hospitality industry can vary widely. However, there are some general traits employers look for in these positions.
Friendly, outgoing personality
Clean and professional appearance
Attention to detail
Ability to communicate clearly in the preferred language of the area
Able to work as a team when needed
Willing to follow established procedures
Ability to multitask and stay organized
Problem-solving skills, especially in the face of irritated customers
Knowledge of common computer programs and operations
These basic skills qualify you for an entry-level position in most hospitality businesses. For more specialized positions, you may need more training. Some more advanced hospitality skills include:
Operating multi line switchboards
Advanced computer skills or knowledge of special programs
Cooking
Maintenance and repair
Cash handling and payment processing
Don't be afraid to ask potential employers what skills they are seeking in an applicant. Larger companies often provide data sheets that list the requirements and duties of open positions.
Your Future in Hospitality Services
Entry-level hospitality positions can be the beginning of a long and prosperous career. If you're looking to go further and want to pursue a position in management, a degree will put you ahead of the competition. ECPI University offers a Bachelor of Science Degree in Business Administration with a Concentration in Hospitality Management that can qualify you for those higher-paying positions. Contact our admissions counselors today to find out how a degree could help you reach your career goals.
It could be the Best Decision You Ever Make!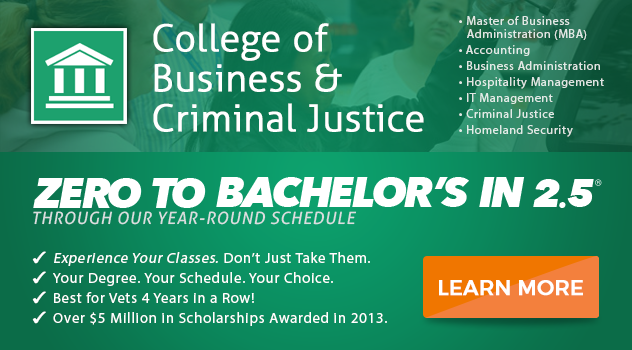 DISCLAIMER – ECPI University makes no claim, warranty, or guarantee as to actual employability or earning potential to current, past or future students or graduates of any educational program we offer. The ECPI University website is published for informational purposes only. Every effort is made to ensure the accuracy of information contained on the ECPI.edu domain; however, no warranty of accuracy is made. No contractual rights, either expressed or implied, are created by its content.
Gainful Employment Information – Hospitality Management - Bachelor's
For more information about ECPI University or any of our programs click here: http://www.ecpi.edu/ or http://ow.ly/Ca1ya.