What Education is Needed to Become an IT Manager: How Can I Reach My Goals?
Technology and computers, in particular, have transformed every aspect of our society. From retail and e-commerce stores to government institutions as well as transport and logistics companies, computers are essential aspects of the day to day operations. This includes the filing of forms, customer relationship management, internal communications and numerous other tasks, processes and procedures all aided by a computer.
Many people may not realize that there are some supremely talented people who work in the back-end to ensure that all the technical aspects work correctly. They install, troubleshoot and maintain computers and networks and as such keep businesses, institutions and organizations running effectively.
Such staff need leaders who help to position their objectives in line with the overall strategy of the organization. If you are fascinated by technology and feel that you have the ability to lead a team, then IT management could be a gratifying career path for you.

Why is Education Important for an IT Manager?
As an IT manager, you will have the distinguished responsibility to lead the IT function in your workplace. Even though working with technology is exciting, this is no mean feat. An IT manager should be a person with astute technical knowledge and understanding as well as impeccable interpersonal skills. After all, you will be leading a team and will need to be a critical and analytical thinker.
The Bureau of Labor Statistics projects that demand for IT managers will grow by 11% through 2028. Even though the demand is high, employers are looking for candidates who can do more than handle the IT function. They need people who understand business and can actively help the business achieve its objectives.
Formal training equips you to perform among many, the following functions in pursuance of business objectives.
Establishing the requirements that the company has from its system and laying out plans to enhance the delivery of such requirements
Supervising installation of network hardware consistent repairs, maintenance and any essential upgrades as time passes
Assuring the safety of the organization network and its seamless functionality
Evaluation of levels of performance and foreseeing as well as mitigating potential issues before they plague the organization's network
Taking up and training new IT personnel
Anticipating and preparing for future technological needs of the organization
Why are Interpersonal Skills Important to an IT Manager?
As a rule of the thumb, you need to have technical skills and knowledge on various computer systems and networks to be an IT manager. Technical expertise helps you as a manager in both decision making and allocation of duties. However, your biggest responsibility will be in managing a team of IT professionals. The following soft skills will help you lead your team successfully.
Communication skills
IT managers act as the bridge between the organization's top level management and the staff under them. They have to convey the objectives of the company to their team and also make reports to the senior company management. As such, they need to have the ability to pass clear information and instructions in speech and in writing.
Ability to Motivate
As the leader, you will be in charge of ensuring that the team completes tasks in time and to the highest standards. To do this, every member of the team needs to fully understand their role in the team or in a particular project and how their role ties into the overall success of the team.
Leadership Skills
As the IT manager, other IT professionals will look up to you for direction and guidance. Therefore, it is imperative that IT managers be visionary and to lead by example. Employees will often take your cue. If you are late on deadlines, the trend will permeate through the team. This will also help you to give a sense of purpose and direction to the team.
Conflict Resolution Skills
Conflicts are bound to arise in any workplace particularly where people need to brainstorm and come up with solutions. It is important that the IT manager makes it clear that every member of the team has something to offer and every opinion is worth listening to. However, it is also important for the manager to have the ability to step in and give a decisive decision on the way forward and to amicably resolve any conflict within the team.
How can a Degree in IT Management Help You become an IT Manager?
No doubt, you need IT knowledge to be able to get any IT job. While you can learn the technical skills on your own, most companies will check for a bachelor's degree in an IT related course to even consider you. Additionally, a degree in IT management gives you an advantage over other candidates.
This is because formal education typically exposes you to not only technical knowledge, but also communication, leadership, interpersonal, organization and numerous other skills, essential in management. A degree equips you with real world skills and expertise to excel as an IT manager in today's competitive job market.
Are You Cut Out for IT Management?
Are you interested in taking your career to the next level by becoming an IT manager? Well, taking a Bachelor of Science Degree in Business Administration with a Concentration in IT Management at ECPI University is a great start. Contact our helpful admissions counselors today for more information.
It could be the Best Decision You Ever Make!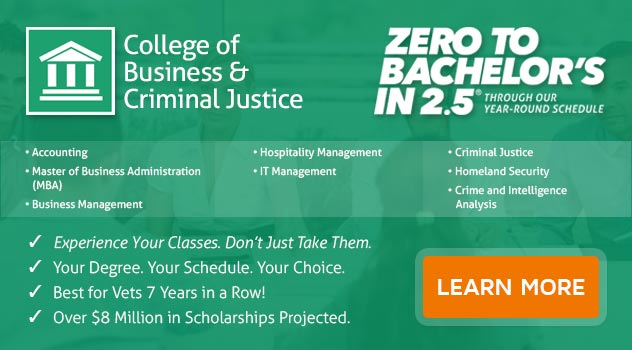 DISCLAIMER - ECPI University makes no claim, warranty, or guarantee as to actual employability or earning potential to current, past or future students or graduates of any educational program we offer. The ECPI University website is published for informational purposes only. Every effort is made to ensure the accuracy of information contained on the ECPI.edu domain; however, no warranty of accuracy is made. No contractual rights, either expressed or implied, are created by its content.
For more information about ECPI University or any of our programs click here: http://www.ecpi.edu/.