What is Information Technology (IT)?
Do you have what IT takes?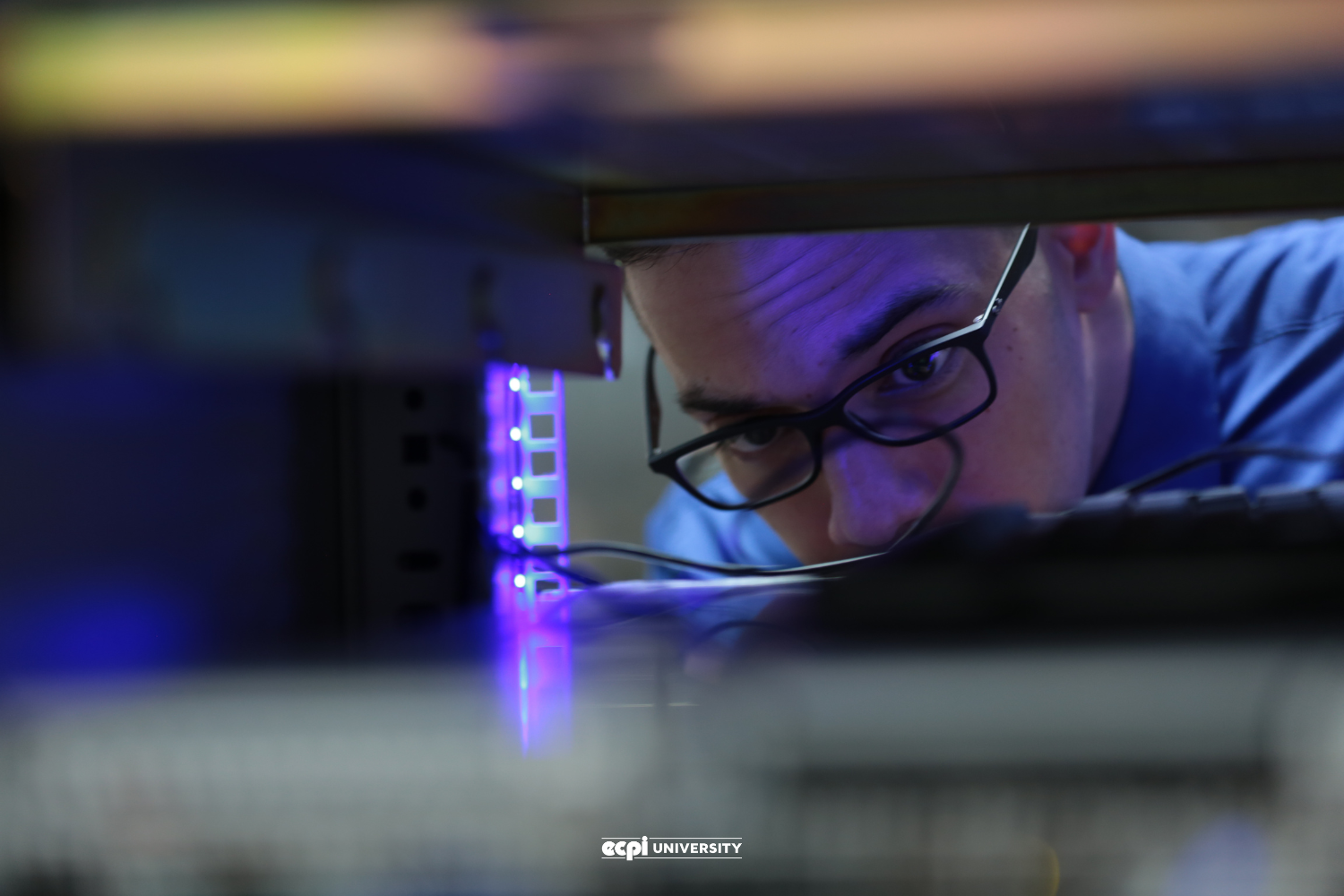 Information Technology (IT) refers to the use of computers, software, and networks to manage and process data, and to create, store, and exchange digital information. IT is a broad field that encompasses a wide range of activities and disciplines, including computer programming, database management, network administration, and cybersecurity.
What Do IT Professionals Do?
IT professionals are responsible for designing, implementing, and maintaining the technology infrastructure that organizations rely on to function. This includes everything from hardware and software systems to networks and servers, as well as the processes and policies that govern their use.
Some common examples of IT-related tasks include installing and configuring computer systems, troubleshooting technical problems, managing networks and servers, and developing software applications. IT professionals may also be responsible for managing data and information systems, and ensuring that they are secure and compliant with relevant regulations.
Overall, the field of IT plays a critical role in the modern world, as it enables businesses and organizations to store, process, and transmit information efficiently and effectively.
What Industries can IT Professionals Work In?
IT professionals can work in a wide range of industries, as most businesses use computers and the internet. IT professionals work to protect company intranets, securing the network against outside threats. They also work to secure payment transactions on retail sites, and much more.
Some key industries for IT Professionals:
Financial institutions
Healthcare providers
Government facilities
Telecommunications companies
Manufacturing facilities
Education & Academia
Media & Entertainment
Consulting services
Everyone wants to be sure their activities online are safe, secure, and protected. That's where IT pros come in.
Why is IT Important to Businesses?
Information Technology is important to businesses because it allows corporations to efficiently manage and process large amounts of data, automate repetitive tasks, and improve communication and collaboration among employees. IT also enables businesses to improve their operations, increase productivity, and expand their reach through the use of digital tools and platforms.
Additionally, IT plays a crucial role in helping businesses stay competitive by providing them with the ability to access new markets, create new products and services, and improve customer service. Overall, IT is essential for businesses to stay relevant and competitive in today's digital world.

What Education is Needed for Information Technology?
To work in the field of Information Technology, a bachelor's degree in computer science, information systems, or a related field is often the minimum requirement. Some popular degrees in this field include:
Computer Science: focuses on the design and development of software and computer systems
Information Systems: focuses on the management of information technology in an organization
Management Information Systems: combines computer science and business management principles
Software Engineering: focuses on the design and development of software systems
In addition to formal education, obtaining certifications, such as those offered by Microsoft, Oracle, and Cisco, can demonstrate a high level of skill and knowledge in specific areas of IT. Some universities may reduce the cost of certification examinations, one of which can cost hundreds of dollars. 
Firsthand experience through internships, workshops, and lab activities is also valuable in the field of IT. Continually learning and staying up-to-date with new technologies and developments is crucial in this rapidly evolving industry.
Can I Earn a Degree in IT Online?
Earning a degree in Information Technology online offers students flexibility and convenience in their pursuit of higher education. Online degree programs in IT provide students with access to the same high-quality curriculum and faculty as traditional, on-campus programs.
Online learning also allows students to complete coursework at their own pace, which can be especially helpful for adult learners who need to balance work, family, or other responsibilities. Students in online IT degree programs typically use virtual tools and platforms to attend classes, communicate with instructors and peers, and submit assignments.
Additionally, many online IT degree programs offer internship opportunities and career services to help students gain practical experience and secure employment after graduation. While online learning requires self-motivation and discipline, it offers students the flexibility to earn a degree in IT from anywhere with an internet connection.
Can IT Professionals Work Remotely?
Working remotely is a current trend in white collar work environments. When permitted by management and where possible within the responsibilities of the role, workers may work from home, while traveling, or simply at a local coffee shop. IT professionals can work remotely using online tools, virtual communication, and remote access to computer systems. Remote work has become increasingly popular in the IT industry—all you need is an internet connection.
Companies are recognizing the benefits of remote work including reduced costs, increased productivity, and access to a larger pool of talent. Not all IT tasks can be done remotely, and some may require on-site work for troubleshooting hardware issues or managing physical servers. Many workplaces are adopting hybrid attendance policies for workers.
What to Look for in IT College Courses
When evaluating Information Technology (IT) college courses, there are several key factors to consider:
Your Academic Goals
Firstly, the course should align with your goals and provide the knowledge and skills necessary to succeed in your preferred field. The curriculum should cover the latest technologies and industry trends and provide real-world work experience through projects, labs, and workshops.
Experienced Instructors
Secondly, the course should be taught by experienced and knowledgeable instructors who have real-world experience in the IT industry. The course should also offer access to up-to-date technology and resources, such as computer labs and software, that align with industry standards.
Degree Program Curricula
Additionally, consider the course structure, including the duration, delivery method, and schedule, to ensure that it fits within your schedule and learning style. Finally, research the reputation of the course and the institution offering it to ensure that they have a good track record of preparing students for a successful future in IT.
Quality Accreditation
Be sure to check whether the course and university are accredited by a respected 3rd party agency. Accreditation ensures that the educational curriculum is relevant, current, and found to meet quality academic standards. Courses and universities are reviewed by different accrediting bodies.
Are You Ready?
ECPI University's Bachelor of Science in Business Administration with a Concentration in IT Management offers the requisite knowledge, training, and hands-on experience for an aspiring IT professional. And the best part? You could earn your bachelor's in IT in as little as 2.5 years at ECPI University. What are you waiting for? IT could be the BEST Decision You Ever Make!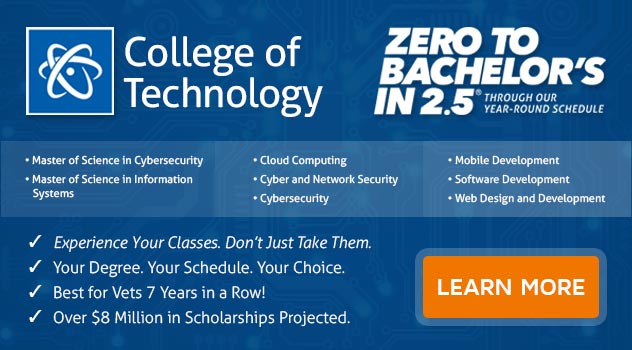 DISCLAIMER - ECPI University makes no claim, warranty, or guarantee as to actual employability or earning potential to current, past or future students or graduates of any educational program we offer. The ECPI University website is published for informational purposes only. Every effort is made to ensure the accuracy of information contained on the ECPI.edu domain; however, no warranty of accuracy is made. No contractual rights, either expressed or implied, are created by its content.