What is a Philosophy of Nursing?
A philosophy of nursing is a statement, sometimes written, that declares a nurse's beliefs, values, and ethics regarding their care and treatment of patients while they are in the nursing profession. Although the philosophy may seem solely academic and too cerebral to be of any use, it is vital to approaching your profession in an appropriate manner. When you develop a personal philosophy of nursing, it benefits your career and the lives of the people you provide care to and their families.
What are your Beliefs about Nursing?
A philosophy of nursing begins by identifying and highlighting the beliefs you feel are important to the profession itself. What makes you a nurse, as opposed to being another profession? Who do you believe a nurse truly is, if such a wide-ranging profession can be described in only one word? What do you believe is the most important part of nursing as both a profession and a lifestyle?
Most nurses work long hours in challenging conditions, and the work can be emotionally draining. Often, mutually reciprocal relationships cannot happen between patients who are focused on their own healing and their medical care providers, who must help in this healing. Your beliefs may be what you have to hang onto when you lose a patient or when a patient makes you happy and then moves on as their health improves.
What are your Theories of Nursing?
Your philosophy of nursing must go beyond the day to day beliefs you carry and conduct yourself with in order to stay centered and effective. Often, there is also a theory element to your philosophy that involves how you see situations in the abstract. When you consider potential ethical dilemmas, how do you respond to them, and what sorts of decisions do you choose to make?
While you may never actually encounter a bizarre medical situation with a difficult decision, your philosophy of nursing is how you will respond when something unexpected does happen. In the medical field, it is best to expect the unexpected.

Your Philosophy Will Grow as You Grow as a Nurse
The most important aspect of developing your personal philosophy of nursing is that it is a practiced part of your art, and never something that can be "finished." Your philosophy will begin the day you first think about it and see yourself as a nurse. It will slowly change based on what you practically do on a daily basis in your professional life. Even your personal life will go into molding the type of nurse you are and the philosophy you espouse. With each situation, you will learn and your methodology will change slightly.
How to Form a Philosophy
Your philosophy is already a part of you, as it is part of your personality. You already see medicine in general in a particular light that is unique to you. Your philosophy has already begun to form even if you have never thought about it. As you go through training and experience what the nursing profession is all about, your career path will further shape the philosophy you carry out. This philosophy will form organically and change in the same way.
You might find it helpful to write your philosophy down. This way you can read over it if you need a reminder of why you got into nursing or what your values are as a nurse. You can also write new ones as you move throughout your nursing career and gain more experience.
Way to go Krissy! You did it! #ecpigrad

— Rick Tiller (@lowneazy) June 4, 2016
Getting the Right Training for an Effective Philosophy
If you're already thinking about your prospective philosophy of nursing, consider ECPI University and our Associate of Applied Science in Nursing for the strong educational background you'll need to begin your career. With year-round learning and an accelerated schedule, you could earn your degree faster and be helping patients in as little as 18 months. Contact ECPI University today to see if we're a good fit for you.
It could be the Best Decision You Ever Make!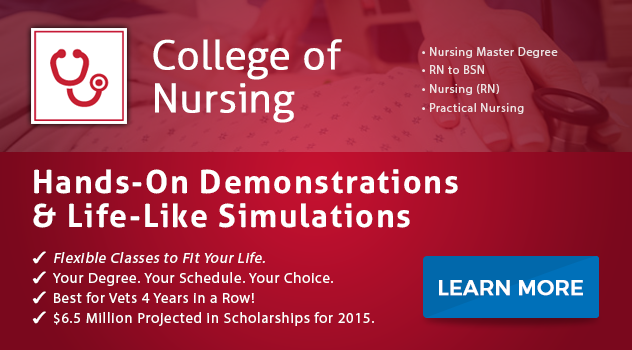 DISCLAIMER – ECPI University makes no claim, warranty, or guarantee as to actual employability or earning potential to current, past or future students or graduates of any educational program we offer. The ECPI University website is published for informational purposes only. Every effort is made to ensure the accuracy of information contained on the ECPI.edu domain; however, no warranty of accuracy is made. No contractual rights, either expressed or implied, are created by its content.
Gainful Employment Information – Nursing (RN) - Associate's
For more information about ECPI University or any of our programs click here: http://www.ecpi.edu/ or http://ow.ly/Ca1ya.