What is an Intelligence Analyst? Is this the Right Career for Me?
Are you able to plow through a ton of written reports and sift out the relevant from the irrelevant information to solve a problem? Can you distinguish fact from fiction? Would you be happy to sit in front of a computer terminal for days at a time and then whisk yourself away to a far-flung corner of the world at short notice? If you are nodding your head right now, then a career as an intelligence analyst might be right for you.

What is intelligence?
Intelligence, or Intel, is defined as secret information specifically applied for military, political or competitive business purposes. Most intelligence analysts work for governments or the military, although there is a market for these skills in the commercial sector.
Intelligence analysis falls within the remit of criminal justice. The collection of intelligence relies on multiple disciplines that include criminology, intelligence, crime analysis, victimology, fraud examination, digital forensics, and terrorism.
The mission of intelligence analysis is to compile data from a number of disparate sources such as written reports that are available to the public, data that has been covertly gathered via information systems (think Penelope Garcia from the television show "Criminal Minds"), histories, geographical information, statistics and the fruits of your own fieldwork.
What does an intelligence analyst do?
The U.S. Intelligence Community, which includes the CIA and the FBI among others, employ thousands of intelligence analysts. When faced with a new task, they use a method of planning called the Intelligence Cycle. This process employs a system of checks and balances to ensure they complete the task correctly.
The five steps of the Intelligence Cycle are:
Planning and direction - They plan what they will do and how they will do it. Moving in a specific direction, they make a list of what they already know, what they need to know, and how they will gather the information that they need to know.
Collection - This phase of the cycle involves harvesting info from both overt (open and publicly available) and covert (secret) techniques. Overt sources include newspapers, public databases, radio and television broadcasts, websites, etc. Covert information is gathered by listening and viewing using hidden microphones and cameras. In some cases, they make use of satellite photography.
Processing - Analysts take all of the Intel they have gathered from all sources and collate it into an intelligence report. Data may include written reports, photographs, sound recording, etc.
Analysis and production - Here, an analyst takes a closer look at the data and figures out how it all fits together. You need a lot of patience for this part, but it is also very satisfying because it means interpreting what is real and useful and what is a red herring. You do, however, have to rummage through a lot tedious and superficially boring data. You have to sift through all of it to determine what is gold dust and what is ordinary household dust.
Dissemination - This is the final step, presenting a clear assessment of your findings to a policymaker, the individual who started the cycle. They will evaluate the document and may come back to you with additional questions. The cycle begins again.
How can formal education help to teach these skills and hones the qualities?
Preparation for a career in intelligence analysis begins with an appropriate college degree. A Bachelor of Science in Criminal Justice with a major in Crime and Intelligence Analysis is a good place to start. After graduation, you could expect to be ready to:
Discuss and implement the Intelligence Cycle
Assimilate and process information from various sources
Use sophisticated GIS computer software to prepare crime maps
Forecast crime risks and security threats at the local, national and international levels
Develop ethical strategies for gathering and scrutinizing Intel.
Criminal justice degrees contain a varied curriculum. After being introduced to the topic of criminal justice, you will delve into disciplines such as criminal procedure, ethics in criminal justice, research methods, investigations, organized crime, introduction to terrorism, criminal justice documentation, and crime scene management.
The crime and intelligence analysis content will focus on crime mapping, fraud investigation, geotechnologies, the forensics of mobile devices (snooping on peoples' cell phones), and intelligence analysis.
What is my Next Step?
Are you interested in becoming an intelligence analyst? If you want to start your career off with a Bachelor of Science in Criminal Justice with a Focus in Crime and Intelligence Analysis, ECPI University offers this degree program at an accelerated rate. For more information, connect with a knowledgeable admissions representative today.
It could be the Best Decision You Ever Make!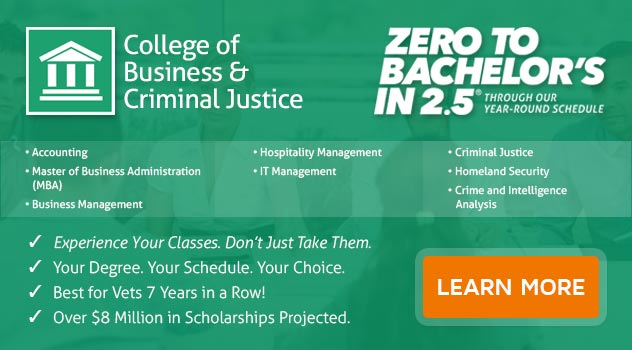 DISCLAIMER – ECPI University makes no claim, warranty, or guarantee as to actual employability or earning potential to current, past or future students or graduates of any educational program we offer. The ECPI University website is published for informational purposes only. Every effort is made to ensure the accuracy of information contained on the ECPI.edu domain; however, no warranty of accuracy is made. No contractual rights, either expressed or implied, are created by its content.
Gainful Employment Information – Crime & Intelligence Analysis - Bachelor's
For more information about ECPI University or any of our programs click here: http://www.ecpi.edu/ or http://ow.ly/Ca1ya.