What is Electronics Engineering Technology All About?
If you're interested in technology, enjoy working with your hands, and love the satisfaction of seeing a physical product you've created, you might enjoy working in the field of electronics engineering technology (EET). But did you know EET has had a hand in create satellite TV, Broadband, and even wired phones? Let's take a look at the possibilities in the electronic engineering technology field and see if a degree in the field is the next step for you.
So, What Exactly is EET?
In simple terms, Electronics Engineering Technology is the study of everything to do with electronic gadgets and their contribution to the overall system setting in an installation. This includes both wired and wireless devices. In fact, the person playing the role of the electronics engineering technologist is the link relating technicians and engineers in running an automated system. That tells you how important such a person is in an organization.
In essence, the engineering technologist plays a key role in a system right from its birth to its final operational stage. This employee is privy to the stages of design, development, running tests, and production. That makes EET an indispensable part of any well-planed economic setting.
How Important is this Technology to the World?
Advancement in electronics engineering technology brings a lot of technological advancements to the world. Here are just a few:
You're connected: To start with, this is where satellite technology stems from. You can now access the internet via phones and computers, making communication much easier and faster. Cable TVs are also a product of this great technology. In fact, people are happier now. In a world where everyone is busy, entertainment comes in handy.
Security: The advent of this technology means that you can now secure your residence, business premises and other important spots much more effectively without having other people stand guard. You can install security cameras and access controls like scanning systems to make sure only authorized people are allowed in. Devices like routers and related security hardware and software also work to boost system and data security.
Industrial automation: In the past, people used to toil and sweat working long hours in industrial settings. That has changed after the introduction of automated systems that run longer and more effectively with less manpower. This results in an exponential uptick in output capabilities and an overall economic growth.
How To Start A Career In Electronics Engineering Technology
Wondering how you can become part of this amazing career field? First you'd need a solid educational background in EET. You can achieve this with a bachelor's degree in the field.
At entry level in your career, these positions would be ideal for you:
Project Manager
Computer/Electrical Engineering Technologist
Product Engineering Technologist
Industrial Engineering Technologist
If you're wondering where such jobs would be available, then you need to know about these economic sectors with numerous opportunities for skilled engineering technologists:
Education
Security
Manufacturing and Automation
Aerospace
Computer industry
Are you interested in the field of EET? If you want to earn a Bachelor of Science Degree in Electronics Engineering Technology, consider ECPI University. With a focus on hands-on learning and an accelerated schedule, you could earn your degree sooner than a traditional program. For more information, use today to connect with a helpful admissions counselor.
It could be the Best Decision You Ever Make!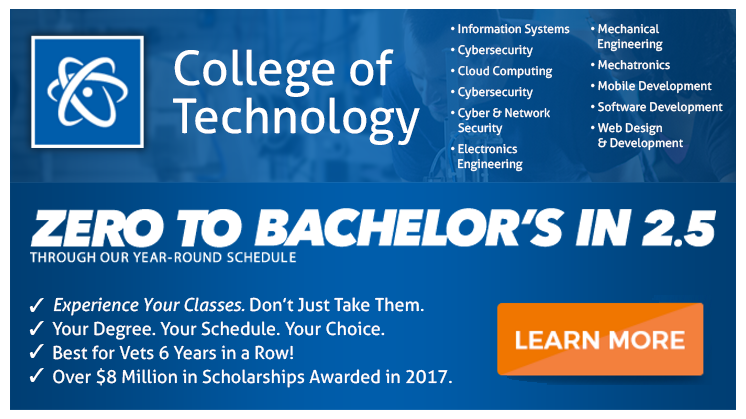 DISCLAIMER – ECPI University makes no claim, warranty, or guarantee as to actual employability or earning potential to current, past or future students or graduates of any educational program we offer. The ECPI University website is published for informational purposes only. Every effort is made to ensure the accuracy of information contained on the ECPI.edu domain; however, no warranty of accuracy is made. No contractual rights, either expressed or implied, are created by its content.
Gainful Employment Information – Electronics Engineering Technology - Bachelor's
For more information about ECPI University or any of our programs click here: http://www.ecpi.edu/ or http://ow.ly/Ca1ya.