What is it Like to be a PTA: Setting a Course for Physical Therapist Assistant Education
Those of us who have experienced a physical setback know the importance of a physical therapy. For this reason or your caring nature, you may be considering a physical therapist assistant career. A physical therapist assistant works under the supervision of a physical therapist helping them with therapies that are designed to help relieve pain, prevent permanent physical disability, improve mobility, and promote patients overall wellness.

A Typical Day in the Life of a PTA
After examining and making a diagnosis, the physical therapist creates a detailed plan of care. The physical therapist then leaves the treatment administration responsibility to the PTA. Other interventions that a physical therapist assistant can handle include:
Instructing, safeguarding, motivating, and helping patients.
Observing patients after administering them with medication to compile data and evaluate their responses, and provide the results to the physical therapist.
Measure a patient's body parts and vital organs for evaluation and determine the effects of medication.
Consult with physical therapists to discuss and evaluate patient information for modification, planning, and coordination of treatment.
Administer either passive or manual therapeutic massage and exercises, aquatic physical therapy, or light, heat, electrical or sound modality treatments.
The main responsibility of a physical therapist is to assist patients to feel better. Other responsibilities include:
Patient and family education: Treatment doesn't end after the patient leaves the physical therapist's office. Physical therapist assistants are responsible for making sure that the patient and their families know the right exercises and stretches to do at home to continue with their rehabilitation. The physical therapist assistant also answers any questions raised by the patient and their families on how treatments work.
Prosthetics: When you hear the words physical therapy, you may think that it's only meant for people with sports injuries, however, it is also meant for amputees. Physical therapists teach them how to use their prosthetic devices efficiently. When utilized properly, prosthetic devices give patients different opportunities in life.
Home health: For patients who are unable to drive to a physical therapists office, physical therapist assistants can help rehabilitate them at the comfort of their homes. This type of care is often meant for elderly patients who are recovering from falls or who have undergone hip or knee surgeries.
Communicating: Physical therapist assistants spend most of their time communicating with others, from explaining treatment plans to reporting their observations to the physical therapist. PTAs are also professional listeners and communicators, and they can communicate complex medication in an easy to understand language. Additionally, they also cheer their patients as they push to get better.
Decision-making: According to DOL, decision-making is a vital skill for physical therapist assistants. Physical therapist assistants have to make critical decisions on a daily basis about patient treatment. Patients can sustain further injuries if pushed beyond their limits. However, a patient may also fail to recover fully if they don't get enough stretches and other forms of therapies.
Why Education is Compulsory for a PTA position
For you to become a physical therapist assistant, you should complete an associate's degree from a CAPTE-accredited institution. The education you get will prepare you to take the physical therapist assistant national licensure examination and equip you with the needed skills, knowledge, and behaviors that are expected from a qualified PTA.
Additionally, PTA education could make you more competent, adaptable, self-assured, and a service-oriented care provider. The knowledge you acquire will prepare you to perform data collection and respond to interventions that are directed and supervised by a physical therapist in a legal, ethical, and effective manner.
The purpose of physical therapist education is to also prepare you to communicate effectively with other members of the healthcare team and to interact with the members of the patient's family. After graduating from a PTA associate's degree program, you will be well prepared to work with physical therapists in educating other healthcare providers and also provide psychosocial support to your patients and their families while recognizing their individual, economic, and cultural differences.
How can you become a Physical Therapist Assistant?
If you have a heart for helping others and you enjoy being active, then you should consider becoming a physical therapist assistant. Take a look at how you can become a PTA.
Earn your PTA associate's degree: According to the BLS, all PTAs should have an associate's degree from an accredited program.
Pass the licensing exam: All states except for Hawaii and Colorado require all PTAs to be licensed.
Sharpen the in-demand skills: Most PTA job positions seek applicants with therapy, treatment planning, and rehabilitation skills.

Thinking About a PTA Career?
Do you want to work as a physical therapist assistant? If you imagine life as a PTA, consider earning an Associate of Applied Science in Physical Therapist Assisting Degree from ECPI University. For more information about this exciting opportunity, connect with a friendly admissions advisor today.
It could be the Best Decision You Ever Make!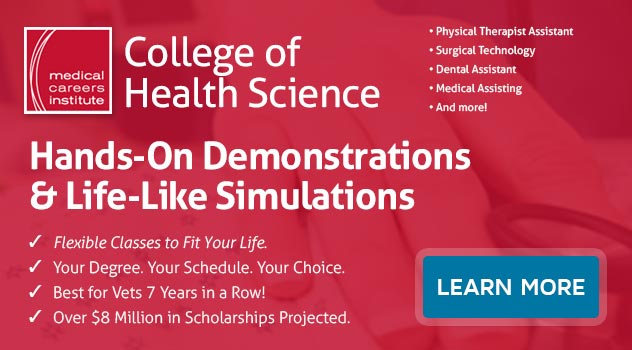 DISCLAIMER – ECPI University makes no claim, warranty, or guarantee as to actual employability or earning potential to current, past or future students or graduates of any educational program we offer. The ECPI University website is published for informational purposes only. Every effort is made to ensure the accuracy of information contained on the ECPI.edu domain; however, no warranty of accuracy is made. No contractual rights, either expressed or implied, are created by its content.
Gainful Employment Information – Physical Therapy Assisting - Associate's
For more information about ECPI University or any of our programs click here: http://www.ecpi.edu/ or http://ow.ly/Ca1ya.