What is Organizational Leadership and Why is it Important to Study It?
Every year, thousands of gritty entrepreneurs establish new businesses with the hope of earning unlimited income in the following years. Unfortunately, according to Small Business Facts, only half of businesses survive during the first five years. The important question here is – why do businesses fail?
If entrepreneurs were willing to strip away all the excuses, explanations, and justifications for their businesses' failures, and be really sincere in their assessments, they could uncover one plausible reason – lack of solid organizational leadership.

Why Organizational Leadership is Important in Business
The wings of a business don't flap about themselves, but must be geared up by the leadership. Lack of organizational leadership can nullify even the soundest of organizations. Therefore, the importance of organizational leadership cannot be underestimated. The following are functions of a leader that reflect the importance of organization leadership:
Goal setting: A dynamic leader offers guidance by setting and inferring the objectives of the organization to their followers. They clearly communicates organization, mission vision and policies, and gives a sense of direction to achieve organizational goals successfully.
Motivating employees: Every organization needs a dynamic leader who breathes life into the employees and makes them eager to work towards the attainment of the business goals.
Building confidence: Good leaders build and sustain enthusiasm and self-confidence among their followers. They provide guidance by which their subordinates can identify their capabilities and qualities.
Facilitates coordination: Effective leaders foster Team Spirit and mutual understanding among their followers. Leadership serves to unify individual efforts and acts as the cohesive force that holds the group intact.
Maintains discipline: Leadership serves as the disciplinary power that maintains discipline and inspires voluntary cooperation among followers.
Representation: A leader acts as the representative of the group they lead. A good leader defends the integrity of their group and serves as the true guardian of the group's interest.
So, organizational leadership is the fulcrum on which the needs of the employees and the requirements of the organization are balanced. In other words, leadership is essentially the driving force that gets things done effectively through others.
Importance of Studying Organizational Leadership
Today's business world is quite different from the workplace of the past, owing to the shifting culture and need for more flexibility in workplaces and work styles. These days, business is conducted in a wide range of environments and time frames, powered by advanced technologies and social collaboration tools.
What does this mean for entrepreneurs? Well, it means that adequately trained and skilled leaders with a background in organizational leadership will be crucial to propelling their businesses to greater heights of success. As such, the need is understandably high for leaders who can effectively navigate the changes that the business world is experiencing today.
By the looks of things, only individuals with organizational leadership training stand a chance of thriving in leadership positions. Such individuals are capable of staying abreast with the latest breakthroughs, while simultaneously supervising employees who interact and access work materials from different locations. Therefore, studying organizational leadership is very crucial if you want to qualify for and sustain a leadership position.
How A Business Degree Helps You Acquire Organizational Leadership Skills
In light of the high demand for leaders with exceptional organizational leadership skills in today's dynamic business world, it is important that you consider the call to become a leader that fits that description. One of the best ways to answer that call and meet that demand is pursuing higher education.
As the demand for individuals with organizational leadership training continue to rise in every type of industry, many academic programs have started to offer a business degree in leadership. Most of these programs allow for distance learning, which provides the convenience and flexibility that online learning has to offer. What's more is that most organizational learning degree programs feature a condensed timeline for completion.
Acquiring a business degree can equip you with the skills that you need to become an effective leader. Earning the degree will open a world of opportunities, including:
It could open a door to a variety of jobs in a wide range of industries
It could equip you to function more effectively in a business-driven economy
It could increase your earning potential
It equips you with the skills that you can use to start and manage your business
Are You Ready to Study Organizational Leadership Today?
Whether you're looking to qualify for leadership position, or you aim to get a promotion in a leadership position, or you to make a complete career change, a business degree through ECPI University could help you advance your career.
Interested in acquiring exceptional organizational leadership skills? If you want to earn a Bachelor of Science Degree in Organizational Leadership with a Concentration in Leadership, contact one of our friendly admissions counselors today to get started.
It could be the Best Decision You Ever Make!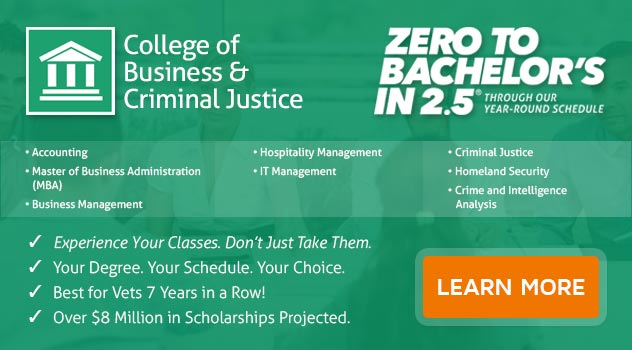 DISCLAIMER – ECPI University makes no claim, warranty, or guarantee as to actual employability or earning potential to current, past or future students or graduates of any educational program we offer. The ECPI University website is published for informational purposes only. Every effort is made to ensure the accuracy of information contained on the ECPI.edu domain; however, no warranty of accuracy is made. No contractual rights, either expressed or implied, are created by its content.
For more information about ECPI University or any of our programs click here: http://www.ecpi.edu/.