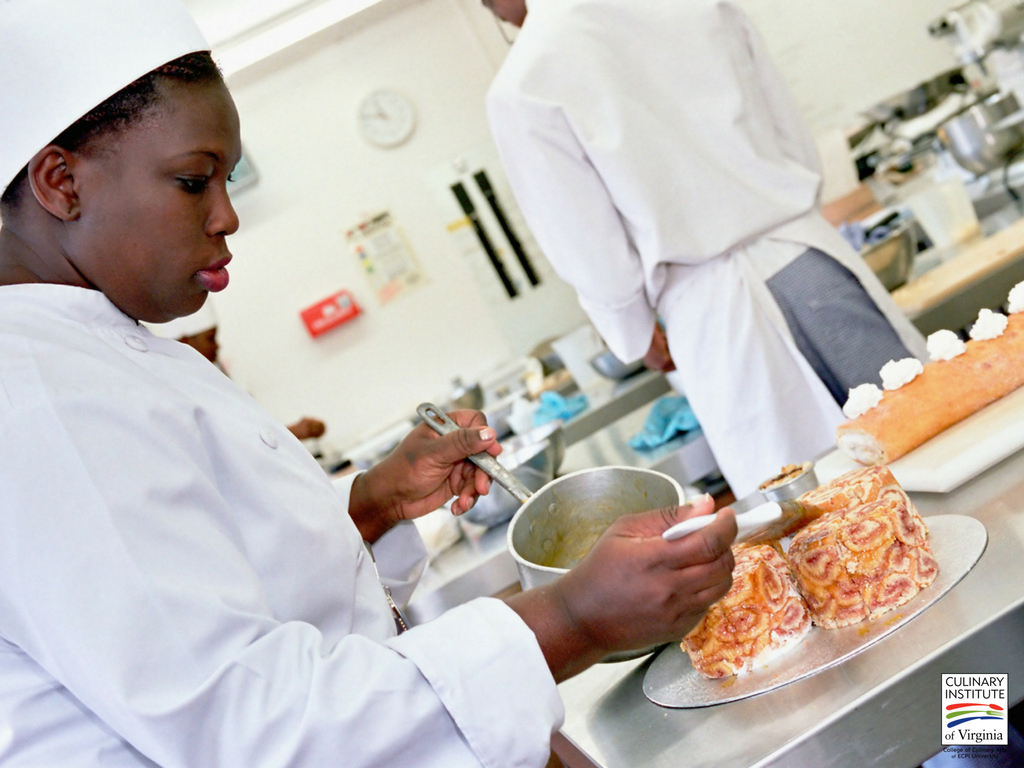 What is the Role of a Commis Chef?
Commis Chefs are the first rung in the kitchen ladder on the way to becoming a top chef. They are junior chefs who learn and practice their craft under the eye of a chef de partie so as to learn the ins and outs of each specific situation.
Typically, a commis chef has either just completed their culinary training or is still studying, attending further culinary school alongside their employment. As an entry-level position, it is an ideal starting point for any person that wishes to progress into senior roles in the catering industry. Let's take a look at some of the duties of the Commis Chef.

Assist other chefs in the establishment
A commis chef typically assists the different station chefs who are also known as chef de partie in the kitchen. They will help prepare ingredients and perform any other jobs the chef de partie requires help with. In most instances, commis chefs are routinely moved around the kitchen so that they can assist different chefs.
Serving in different workstations is an excellent way of getting to know about your preferences and discover what you would like to specialize in (saucier, pastry chefs, etc.). Therefore, being a commis chef will help you discover the type of chef that you would like to be. Often, a commis chef's responsibilities will vary depending on the chef de partie they are assisting.
Helping with deliveries
Kitchen restaurants usually receive regular deliveries of fresh groceries and other ingredients, and it is the commis chef's job to be on time and assist in carrying and unpacking. The significance of unpacking deliveries is to help you know where everything goes and the general running of the kitchen.
Measuring Ingredients
Prior to the restaurant's opening time, the commis chef shall measure out ingredients for the different recipes. Certain workstations require that the particular spices and ingredients are ready before the chef can begin working. Therefore, the commis chef shall measure these out and ensure they are precisely measured as per instructions.
Preparing meats and vegetables
Alongside measuring ingredients, a commis cook also helps prepare meats and vegetables. This activity familiarizes you with the different cutting techniques.
Assist with stock rotation
This will involve regularly checking the ingredients for their use-by date to ensure your guests are only served the best. Stock rotation is as important as it is laborious.
Learning and Training
You will be expected to comprehend the basics of the job quickly. Additionally, your employer will generally expect you to find new ways of learning and furthering your skills continually.
Cleaning stations
A commis chef also needs to tidy up after other chefs and clean their workstations. Keeping the stations tidy assists in reducing the possibility of a food contamination. The commis chef also keeps the kitchen clean as other chefs work.
Is Being a Commis Chef good for you?
Typically, the kitchen is a notoriously high-pressure environment, especially for the junior members of the team. Ideally, you should be someone who can stand the heat.
Additionally, takes a lot of hard work, discipline, and resilience to move up the ladder. Nevertheless, all these long hours could eventually pay off if you start moving up the kitchen ladder. Some of the greatest chefs of our generation all began their journeys as commis chefs.
Important attributes of a Commis Chef include
Being proactive and assertive
Attention to detail
Good listening and communication skills
A hands-on approach to work
Good work ethic
Excellent team working skills
The ability to tell your béchamel from your béarnaise
Advanced training for Commis Chefs
Some folks may work their way up the ladder by following the classic apprentice method. However, culinary positions are becoming increasingly competitive due to the thriving of famous restaurants, celebrity chefs, and modern dining trends. Thus, if you want to work in a major restaurant, resort, or hotel, pursuing a culinary education could increase your chances of being hired. It would also help you climb the kitchen ladder more rapidly.
If your goal is to become the head chef, you shall need to have a culinary degree in the current competitive restaurant environment. You also need to be a fast learner to move up the kitchen ladder.
Are you interested in a culinary degree? If you want to earn an Associate of Applied Science in Culinary Arts, consider ECPI University's Culinary Institute of Virginia for your education. With accelerated classes and a year-round schedule, you could earn your degree in as little as 15 months. For more information, connect with a helpful admissions counselor today.
It could be the Best Decision You Ever Make!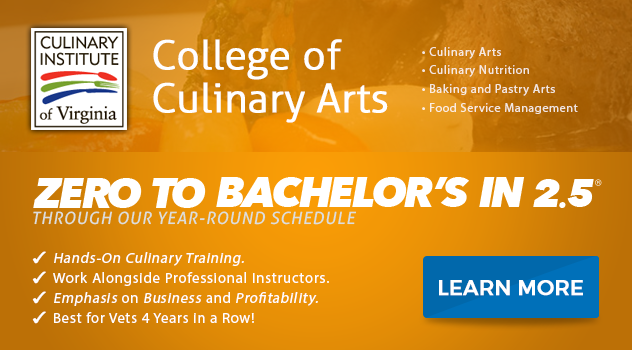 http://www.ecpi.edu/ or http://ow.ly/Ca1ya.