What is the Role of a Student Nurse While They're Learning?
Following in the footsteps of Clara Barton, nurses working in the US are the largest group of healthcare workers today. According to the BLS, there are nearly 3 million registered nurses (RNs) working in nursing homes, hospitals, long-term care facilities, physician offices, clinics, and outside the everyday nurse-related work environment.
As a student nurse, your classes will not only be on campus but also outside at a hospital setting, caring for patients. While helping your patients to heal, you will be required to promote their privacy, safety, and dignity.

What is a Student Nurse?
Student nurses are different from students pursuing other subjects. They practice what they learn in class by joining clinical rotations under the supervision of a nursing instructor. As a student nurse, you will work to promote, maintain and restore the health of patients by following the clearly laid out hospital procedures. Because the scope of student nursing practice is limited, you will often need approval before you can administer any care to patients.
A Student Nurse's Duties
Acquire your patient assignment
When on the clinical floor as a student nurse, your instructor will give you patient assignments. Your assignment will consist of the names of the patients you will have to take care of that day. Your instructor will expect you to first understand the diagnoses of your designated patients and this means that you have to understand their medical conditions and the treatment they need.
Administering medications
As part of your clinical rotations, you will be required to administer medication after you have determined the effects of the medication on your patient. However, always remember that you should only administer medication with the approval of your clinical instructor.
The process of administering medication begins with preparing the right doses and administering them at the right time. It's also key that you administer medication to the right patient. You can do this by calling the patients by their names as you administer medication. Additionally, you should also confirm their identities by checking their patient IDs.
Nursing Care
As a student nurse, you will also be responsible for assisting your patients when they need help in bathing and eating. Bathing is often laborious, especially for bedridden patients. You will also have to cover your patients with sheets or blankets to keep them warm.
Additionally, when bathing your patients, you should always keep the bed dry. You can do this by placing a towel under your patient. It's important that you get the consent of a patient to care for them because some patients may be uncomfortable with assistance from student nurses.
Charting
"If you didn't chart it, it never happened." This is one of the common sayings used in medicine. The information you record on your patient's medical records is very important and it serves several purposes. Charting involves document all medical records, including the patient's condition, treatment plan, medication list, and symptoms. The medical chart should also contain the patient's medical history.
How Your Duties as a Student Nurse will help you later after Graduation
It is compulsory for higher education
Clinical experiences are compulsory in all accredited nursing programs, and they provide important insight that can help improve patient care. According to the AACN, hands-on clinical rotations helps prepare student nurses for a diverse work environment. This is mainly because nursing is a broad field and it has many positions, specialties, and care settings.
You will be more confident
You will experience what the nursing job is really like and you will be able to determine whether it aligns with your interests before you can commit yourself to a specific clinical setting. The clinical experience will also help you transition from a student to a professional working nurse.
You will learn how to work more effectively
While you may be excited about becoming a professional nurse, challenges are bound to emerge unexpectedly. Your clinical experience will help you overcome any hurdles you face. While there are no two similar days in the nursing field, clinical rotations will help you to develop a routine.
This is because most responsibilities revolve around specific actions, such as visiting your patients and administering the necessary care. Clinical rotations will also train and prepare you on how to handle the routine and stress elements of the job without negatively affecting your patient outcomes.
Are you interested in becoming a nurse? If you want to earn an Associate of Applied Science in Nursing, consider ECPI University for the education you need to make a difference in the nursing field. For more information about this exciting program, connect with a friendly admissions counselor today.
It could be the Best Decision You Ever Make!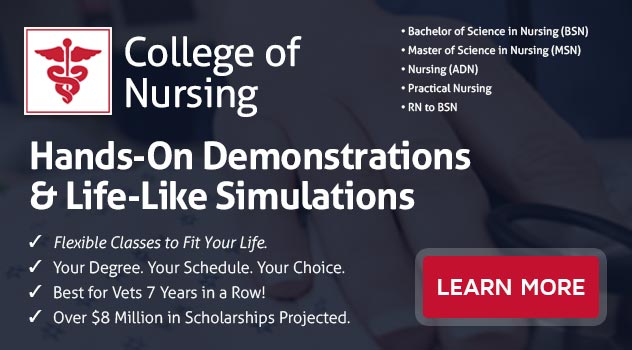 DISCLAIMER – ECPI University makes no claim, warranty, or guarantee as to actual employability or earning potential to current, past or future students or graduates of any educational program we offer. The ECPI University website is published for informational purposes only. Every effort is made to ensure the accuracy of information contained on the ECPI.edu domain; however, no warranty of accuracy is made. No contractual rights, either expressed or implied, are created by its content.
For more information about ECPI University or any of our programs click here: http://www.ecpi.edu/ or http://ow.ly/Ca1ya.