What Can I Do With a Cyber Security Degree?
Cyber security has grown to become a global industry due to the ever-present threat to information systems. Some experts predict organizations will spend up to $1 trillion on cybersecurity between 2017 and 2021. The Internet of Things is elevating the role of risk management and computer security as foundations. Companies and governments are increasingly turning to the cyberspace to conduct business. As a result, cyber security is quickly becoming a household term.
Cyber breaches can cost organizations millions of dollars, while prevention is typically more affordable. Meanwhile, hackers are employing complex techniques to gain access to sensitive information. Fortinet says its labs detected over half a million security threats per minute, which translates into a mammoth threat for both private and public entities.

Range of threats
From blastware and headless worms to two-faced malware and machine-to-machine attacks, organizations are under pressure to safeguard their systems. Blastware is designed to disable or destroy the targeted system when detected. The code morphs from benign to malicious, once it passes security checks.
Penetration tester
Working as an ethical hacker or penetration tester involves testing information systems to identify security vulnerabilities. A wide variety of penetration tools are used to simulate cyber attacks. You are required to submit reports detailing findings and techniques. In addition, you are expected to use social engineering to identify weaknesses.
Penetration testing also assesses the cost of breaches or engagement. This allows organizations to formulate effective security strategies. The majority of testers get started in other IT areas, such as security administration and network engineering. 
Cryptographer or Cryptanalyst
Cryptographers are responsible for developing security systems, ciphers, and algorithms to encrypt sensitive data. Opting for this track may require you to use analytical and problem-solving skills when dealing with some complex mathematical challenges. This path requires skills in various areas: computer architecture, linear or matrix algebra, data structures, and programming languages. Some of the common duties carried out by cryptographers or cryptanalysts include:
Developing mathematical and statistical models to solve security issues
Evaluating and implementing new cryptology applications and theories
Decoding cryptic systems and messages
Preventing the interception of communications
Forensics Expert
As a forensics expert or security auditor you are tasked with the responsibility of investigating and analyzing networks, computer systems, and other storage devices for evidence. You are also required to rebuild compromised systems and provide expert input in legal cases. Some of the skills needed in this field include reverse engineering.
Degree options for Cyber Security Professionals
The level of education you need for any of these positions will depend on the position you want to attain. The higher the position the more education, experience, and certifications you will need to qualify for it. Many schools are offering different degree levels so that cyber security professionals can move through their field one step at a time, earning a higher degree and more certifications in their own time.  
ECPI University offers cyber security degree programs that are FAST!  All of our degrees are offered at the same year-round, accelerated schedule, giving students the opportunity to graduate with a bachelor's degree in as little as 2.5 years. If you're interested in a degree in cyber security, be sure to contact an ECPI University admissions representative today to discuss your options.
It could be the Best Decision You Ever Make!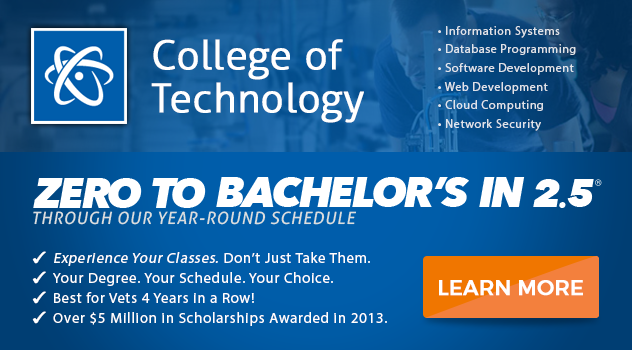 DISCLAIMER – ECPI University makes no claim, warranty, or guarantee as to actual employability or earning potential to current, past or future students or graduates of any educational program we offer. The ECPI University website is published for informational purposes only. Every effort is made to ensure the accuracy of information contained on the ECPI.edu domain; however, no warranty of accuracy is made. No contractual rights, either expressed or implied, are created by its content.
For more information about ECPI University or any of our programs click here: http://www.ecpi.edu/ or http://ow.ly/Ca1ya.